A master of speculative fiction, Ursula K. Le Guin was among the greatest writers of her generation in any genre. While her peers sometimes ignored science fiction's potential for insight and social commentary, Le Guin never did.
In thoughtful novels, essays, speeches, and interviews, Le Guin explored questions of gender, class, and power. Her writings are as entertaining as any of those in the speculative fiction genre, and as important as any of those in literature. Every reader should check out Le Guin's classic novels, insightful nonfiction, and surprising poetry—and we're here to help you figure out where to start.
Below, we'll run through the must-read books in Le Guin's extensive catalog in chronological order. Whether you're picking up your first Le Guin book or are returning to her work, you'll find something powerful to read below.
City of Illusions
Many of Ursula K. Le Guin's novels take place in the same universe. Collectively called the Hainish Cycle, these novels include some of the author's best works—including City of Illusions, which helped establish the cycle and paved the way for what is arguably Le Guin's greatest work, The Left Hand of Darkness, two years later. City of Illusions is set on Terra (Earth) in a future age and under occupation by aliens known as the Shing.
RELATED: The Best Sci-Fi Book Series
A Wizard of Earthsea
A Wizard of Earthsea is aimed at younger readers, but it's a must-read for Le Guin fans of any age. In A Wizard of Earthsea, Le Guin imagines a vast ocean without continents. The only known lands in the world of Earthsea are islands, and there are many of them, including some larger than the British Isles and others that are quite small. The young mage Ged, who is the protagonist of A Wizard of Earthsea, is from the relatively small island of Gont—but he is destined for bigger things. This is the first of six Le Guin novels to explore the world of Earthsea, which is one of Le Guin's most popular and memorable creations.
RELATED: Ursula K. Le Guin's Earthsea Cycle to Be Adapted for TV by Nightcrawler Producer and A24
The Left Hand of Darkness
The Left Hand of Darkness Le Guin's breakout novel and is widely considered to be one of the greatest science fiction novels ever written. The novel follows a Terran on a diplomatic mission to a foreign world, where individuals of the native species are ambisexual: They can take the form of either of two compatible genders in order to mate. There's plenty for the thoughtful reader to consider—not to mention a plot full of suspense and high-stakes political intrigue. If you call yourself a science fiction fan, this one is required reading.
RELATED: 50 of the Best Fantasy Books Ever
The Lathe of Heaven
The Lathe of Heaven showcases Le Guin's flair for clever premises and her skill for getting the most possible out of those premises. In The Lathe of Heaven, protagonist George Orr has an unusual and uncontrollable power: his dreams alter reality, past and present. Orr remembers each past version of the world even after changing it, but the transformed world around him believes that it has always been that way—which makes Orr look like a crazy person and leads to treatment at the hands of an ambitious psychiatrist who has some big ideas about what Orr should dream of.
The Dispossessed
The Dispossessed is the fifth book in Le Guin's Hainish cycle—though it is technically the first, chronologically speaking. It's also a utopian novel that explores anarchism and capitalism through two narratives told alongside one another. Like the rest of the Hainish cycle, this novel is set at a time when different worlds are coming to communicate with each other under the guidance of Hain, the most advanced human society.
RELATED: 9 Moving Quotes from Sci-Fi Master Ursula K. Le Guin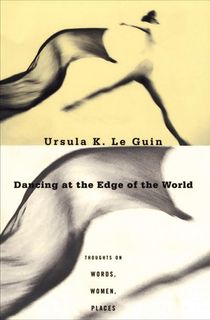 Dancing at the Edge of the World
Le Guin's works of speculative fiction are her most important and most enduring, but she also wrote plenty of nonfiction. Dancing at the Edge of the World collects all different sorts of nonfiction writing, from philosophical essays to movie reviews. The pieces within the volume are sorted into four themes: feminism, social responsibility, literature, and travel. As those familiar with Le Guin's fiction output will see immediately, each of those themes is highly relevant to Le Guin's novels and short stories. Reading Dancing at the Edge of the World is a great way for readers to familiarize themselves with Le Guin's perspective on social issues and to gain more insight into her approach to fiction.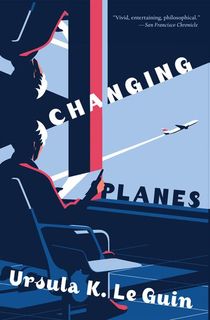 Changing Planes
Le Guin's fiction output was not limited to novels. Among other things, she produced a lot of excellent works of short fiction. Le Guin re-worked some of her short stories as novels, but others were left as quick reads, including the excellent tales and sketches found in Changing Planes. Each of the stories in this 2002 focuses on a different society. There are plots in these stories, but there is also a clear emphasis on the anthropological: Le Guin uses her speculative fiction to observe fictional societies that contrast—and, in some ways, resemble—our own.
RELATED: Sci-Fi Short Stories You Can Read Over Your Lunch Break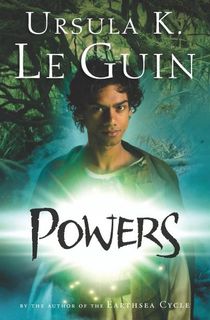 Powers
Powers is the final volume in Le Guin's young adult series Chronicles of the Western Shore (following 2004's Gifts and 2006's Voices), and it's the best of the bunch. Powers won the 2008 Nebula award for best novel. Though the novels of Chronicles of the Western Shore are connected by their setting and by some characters, it's not necessary to read the first two in order to enjoy Powers.
RELATED: 5 Things Every Fantasy Writer Can Learn from Earthsea by Ursula K. Le Guin
Finding My Elegy: New and Selected Poems
Ursula K. Le Guin is best remembered as a writer of speculative fiction, and rightly so: her works in that area are by far her most influential. But Le Guin was also a poet of considerable talent, and fans of her prose should check out her verse, too. Look no further than this volume, which includes some of the best poems Le Guin wrote over the course of her long career, as well as some new (at the time of the volume's 2012 publication, anyway) works of verse.
This post is promoted by Open Road Media. Thank you for supporting our partners, who make it possible for The Portalist to celebrate the sci-fi and fantasy stories you love.
Featured photo: Alchetron