Recently, The New York Times interviewed author Emily St. John Mandel, whose The Glass Hotel is expected to be one of the most popular books of 2020. Mandel, who is also the author of the acclaimed novel , answered questions about her reading habits and her favorite books, including which book she loves that most people haven't heard of. The answer? Monkey Beach, the Ethel Wilson Fiction Prize winner by fellow Canadian author Eden Robinson.
"That book got a lot of attention and was shortlisted for major Canadian prizes when it came out, but no one I talk to in the United States seems to know her work, which is unfortunate, because she's brilliant," said Mandel.
Mandel is correct—Monkey Beach was not widely marketed to U.S. audiences, and as a result, American readers are much less likely to be familiar with Mandel's work. And she's also correct that the book is sorely underappreciated: If you haven't read the story of Lisamarie, a twenty-year-old Native American girl searching for her lost brother in the Canadian wilds, you're missing out.
Related: 10 Must-Read Quotes and Books from Indigenous Authors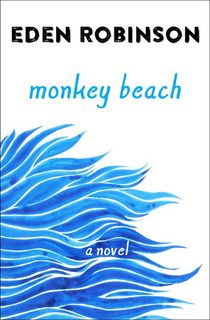 Monkey Beach
Easily one of the most admired debut novels to appear in many a decade, Eden Robinson's Monkey Beach was immediately greeted with universal acclaim—called "gripping" by the San Diego Union-Tribune, "wonderful" by the Milwaukee Journal Sentinel, and "glorious" by the Globe and Mail.
This post is sponsored by Open Road Media. Thank you for supporting our partners, who make it possible for Early Bird Books to continue publishing the book stories you love.