Though you may not immediately recognize the name Fred Waitzkin, you definitely know his work. A novelist and writer for The New York Times Sunday Magazine, he's best know for his memoir, Searching for Bobby Fischer, which was adapted into the Academy Award-nominated film of the same name.
Fred Waitzkin has been on our minds recently, and not just because the recent success of The Queen's Gambit has reignited our interest in competitive chess. The best selling author has a new book coming out on May 18th: Strange Love, the story of an American tourist who has become mesmerized with a Costa Rican woman.
We're so excited about this upcoming novel that we're giving away a copy of Strange Love, plus copies of Searching for Bobby Fischer and Deep Water Blues, to one lucky winner.
Enter by midnight EST on April 19 for your chance to win, and double your chances by signing up for The Reader newsletter, too!
NOTE: This giveaway is now closed.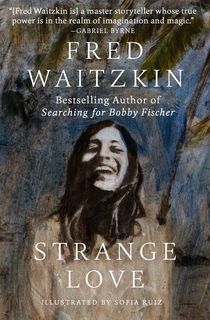 Strange Love
Narrated by a man vacationing in a remote fishing village on the spectacular Pacific coast of Costa Rica, Strange Love tells a story of disappointments, unusual desires, and the things people will do when their dreams haven't materialized in the ways they had hoped.

The man once imagined himself as a great novelist like his heroes Philip Roth and John Updike. Instead, he has spent thirty years working as an exterminator in filthy basements and elevator shafts. The young woman he meets in Costa Rica, Rachel, grew up in the shadow of poverty, loss, and trauma, yet she possesses an uncanny talent for storytelling, the very gift the man himself lacks. Now, along with her sister, she has pieced together a life running the Fragata Lounge, a ramshackle bar on the beach, where their aunt flirts with the American tourist and not-so-subtly reminds Rachel that her youthful appeal is fleeting, her chance to escape this place diminishing with each passing day.

As Rachel shares her story with the man, he is mesmerized—by her beauty, the details of her past, and the way she tells of them. Soon he finds himself hinting that he is in fact the wildly successful author he once dreamed of being—and that he has the power to change her life . . .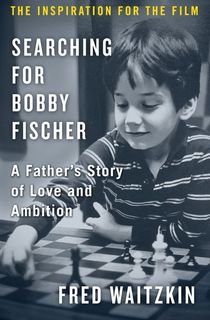 Searching for Bobby Fischer
Fred Waitzkin fell in love with chess during the Cold War–era showdown between Russian champion Boris Spassky and young American superstar Bobby Fischer. Twelve years later, Waitzkin's own son, Joshua, discovered chess in Washington Square Park and began displaying the telltale signs of a prodigy. Soon, crowds gathered to watch the six-year-old, calling him a "Young Fischer." An unstoppable player, little Josh was suddenly catapulted into the intense world of competitive chess.

When Josh first sat down at a chessboard, he was a charming, rambunctious, rough-and-tumble child. Within weeks, he was playing the game with poise and constrained violence, as if there were a wise old man plotting moves inside him. Then, renowned coach Bruce Pandolfini discovered Josh in the park and began to refine the child's game.

In Searching for Bobby Fischer, Waitzkin recounts his journey with his son into the world of chess, from the colorful milieu of street hustlers to the international network of grandmasters. Looming large over their story is the elusive Bobby Fischer, whose mysterious disappearance from the chess world created a vacuum that would profoundly affect young Josh and his dad.

Josh went on to win eight national championships before he turned twenty—but his achievements did not come without cost. In this memoir, Waitzkin explores his love and ambition for Josh, who faces pressures far beyond his years. Even as father and son travel to Moscow to watch Kasparov challenge Karpov, Waitzkin doubts his own motives: Is he pushing his son too hard? Is the game a joy to Josh, or is he just fulfilling his father's wishes?

Searching for Bobby Fischer is about more than chess. "A little gem of a book," it is ultimately about the struggle we all face to love our families and do right by them while also setting our own paths as individuals (The New York Times).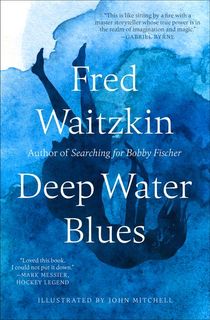 Deep Water Blues
Charismatic expat Bobby Little built his own funky version of paradise on the remote island of Rum Cay, a place where ambitious sport fishermen docked their yachts for fine French cuisine and crowded the bar to boast of big blue marlin catches while Bobby refilled their cognac on the house. Larger than life, Bobby was really the main attraction: a visionary entrepreneur, expert archer, reef surfer, bush pilot, master chef, seductive conversationalist.

But after tragedy shatters the tranquility of Bobby's marina, tourists stop visiting and simmering jealousies flare among island residents. And when a cruel, different kind of self-made entrepreneur challenges Bobby for control of the docks, all hell breaks loose. As the cobalt blue Bahamian waters run red with blood, the man who made Rum Cay his home will be lucky if he gets off the island alive . . .

When the Ebb Tide cruises four hundred miles southeast from Fort Lauderdale to Rum Cay, its captain finds the Bahamian island paradise he so fondly remembers drastically altered. Shoal covers the marina entrance, the beaches are deserted, and on shore there is a small cemetery with headstones overturned and bones sticking up through the sand. What happened to Bobby's paradise?
For full details, see official rules.
Note: The sweepstakes is open to all legal residents of the 50 United States and Washington, DC who are 18 years of age and older by April 5, 2021.