If you're like us, you know that there's no such thing as too many ebooks. Especially free ebooks. They're even better if you're stuck in an airport and don't want to spend one more minute scrolling social media.
This month, we're bringing you books by iconic authors like Willa Cather and Charles Dickens. The best part? They're all free! Download them today, and start reading now.
This post was lasted updated on 9/1/23.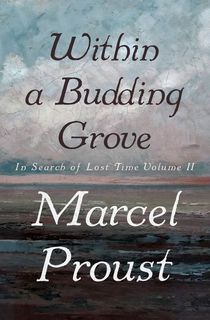 Within a Budding Grove
In the second volume of the acclaimed novel, the narrator recalls his adolescent discoveries of art and women in Belle Époque France.
Following the events of Swann's Way, the nameless narrator shifts his attention to memories of his teenage years. His relationship with the Swann family is altered as his love for Gilberte fizzles out. Two years later, he accompanies his grandmother to the resort town of Balbec on the Normandy coast. There, he encounters figures who will change his life: Robert de Saint-Loup, who becomes his friend; the magnificent painter Elstir; and the new object of his affection, the beautiful Albertine, who causes him to reflect on the nature of love.
Although it was originally meant to be published in 1914, Within a BuddingGrove's release was delayed until 1919 due to World War I. The book was awarded the Prix Goncourt, which quickly garnered fame for Proust. It is the second of seven volumes in a saga Edmund White hailed as "the most respected novel of the twentieth century."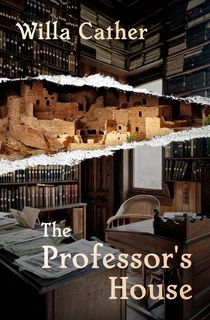 The Professor's House
"An inquiry into the nature of civilization, of man's impulse to civilize and create," from the beloved author of O Pioneers! (The New Criterion).
After completing his masterwork and garnering a great deal of money for it, history professor Godfrey St. Paul has purchased a new house. But when the time comes to move, he cannot bring himself to do so. Sitting in his comfortable study in his current house near the shore of Lake Michigan—and on the verge of a midlife crisis—he reflects on his past.
At fifty-two, he has dedicated himself to his work, his garden, and his wife and two daughters, but despite all of his successes, he is unhappy with the course of his future. He retreats into his memories—his career and fond recollections of Tom Outland, his most outstanding student and once his son-in-law-to-be, who was lost in the Great War. He also thinks of his present and the daunting mystery of what lies ahead. And soon the introspection takes over . . .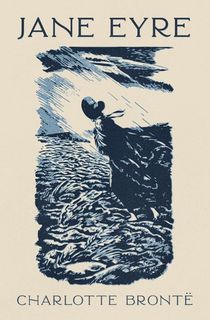 Jane Eyre
Charlotte Brontë's enduring classic—the story of a young woman's quest for love and acceptance in Victorian England.

The young orphan Jane Eyre inhabits a fragile position. Born to a good family but with no wealth of her own, Jane is sent to live with her uncle's family—an arrangement that turns sour when he dies—and then to Lowood, a punitive and tyrannically run boarding school for girls. As she matures into adulthood, Jane's fiery spirit and independence grow more acute, as does her sensitivity to the world around her. Now governess of the secluded Thornfield Hall, the first place she has ever really felt at home, Jane falls in love with the passionate and impulsive Edward Rochester, master of the house. Just when it seems her luck has finally changed, Jane discovers the secret of the attic—a terrible revelation that threatens to destroy her dreams of happiness forever.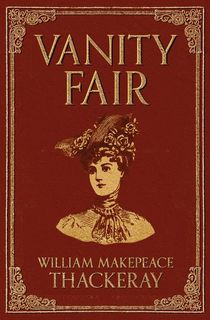 Vanity Fair
This classic story of two nineteenth-century social climbers is the basis for countless films and TV series, and one of the UK's "Best-Loved Novels."

Before the Real Housewives, there were Becky Sharp and Amelia Sedley. Ruthless and cunning, Becky may have been born in a lower class, but now that she's graduated from school, she's ready to climb up to a better life—and do whatever it takes to get there. Her friend Emmy, however, is the opposite. She may have mastered music, dancing, and embroidery like any young woman of her class, but she utterly lacks a backbone.

Together these friends navigate the perils of Regency society as they search for love and happiness. Social battles are waged against the backdrop of the Napoleonic Wars, and when the smoke finally clears, there's no telling who will come out victorious.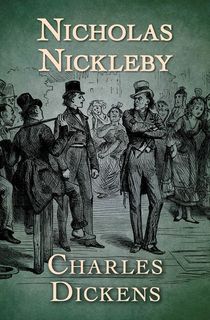 Nicholas Nickleby
A young man fights to save his mother and sister—and a group of abused schoolboys—in this novel of hardship and heroism from the great Victorian writer.

Suddenly fatherless and penniless, young Nicholas Nickleby can find no help for himself and his family. His uncle Ralph may be rich, but he is neither a kind nor an honorable man—so it is up to Nicholas to take responsibility.

His adventures in Victorian England will take Nicholas to a job at a boys' school run by a brutal and dictatorial headmaster, a London slum, and a theater troupe where he works under an assumed name—and into a web of revenge, blackmail, and kidnapping—as he struggles to overcome the evil forces arrayed against him.
Don't forget to check out our best cheap ebook deals, too!
Related: How to Get Free Ebooks
This post is sponsored by Open Road Media. Thank you for supporting our partners, who make it possible for Early Bird Books to continue publishing the book stories you love.
Featured photo: Spencer / Unsplash