If you're like us, you know that there's no such thing as too many ebooks. Especially free ebooks. They're even better if you're stuck in an airport and don't want to spend one more minute scrolling social media.
This month, we're bringing you books by iconic authors like Rudyard Kipling and Sinclair Lewis. The best part? They're all free! Download them today, and start reading now.
This post was lasted updated on 3/1/23.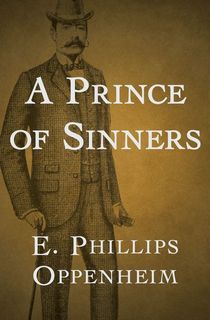 A Prince of Sinners
The sins of the father are visited on the son twofold in this classic mystery from one of the early twentieth century's most popular authors.

Kingston Brooks has just made his debut on the speaker's platform at the local party headquarters when a stranger brings word that the young lawyer's father has died on the far side of the world, where he was spreading the gospel as a missionary. Brooks has heard nothing from the old man since he disappeared decades earlier, and even this sad news is a balm. As he digs deeper into the stranger's story, however, Brooks discovers that his father was no saint, and that his friends are not to be trusted.

The truth is that all those years ago Brooks's father fled to Canada to impersonate a French nobleman. There he committed a series of crimes too terrible for his son to contemplate—except that they must all be made right if Brooks hopes to clear his name.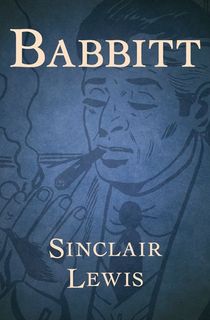 Babbitt
Sinclair Lewis's Nobel Prize–winning satire of the American middle class.

Zenith is like many American cities in the wake of the First World War: midsize, industrial, booming with opportunities for enterprising capitalists. But Zenith is unique as a middling metropolis; within its wandering streets walks one George Babbitt, world-class realtor, American dreamer, social climber, and civic booster.

But unexpectedly, dark clouds appear on Babbitt's horizon: his best friend, a convicted murderer? His eldest daughter, a wretched socialist? Coddled by the trappings of his professional and personal success, how can Babbitt become stricken with loneliness, dissatisfaction, and frustration?

First published in 1922, Lewis Sinclair's contentious bestselling satire of middle-class America is more relevant than ever.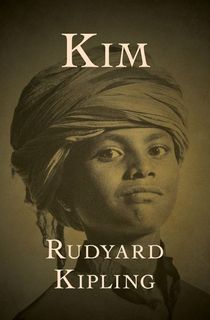 Kim
Rudyard Kipling's classic tale of an orphaned boy, a lama on a powerful quest, and two imperialist nations butting heads over one magical country.

Set in the former Lahore, India, against the backdrop of an imperialist war between Russia and Great Britain, Kim is the coming-of-age story of Kimball O'Hara, a low-caste orphan boy roaming the streets with a "magic" talisman around his neck. The pendant contains three magic parchments sewn into a leather amulet case—papers that could whisk him away from the world he knows and trusts.

One afternoon, Kim takes pity on an elderly lama who declares he is searching for wisdom and enlightenment at the River of the Arrow, and becomes the old man's guide, savior, and friend. Together, the odd pair travels the Grand Trunk Road, dodging cutpurses and road agents until the "Little Friend of all the World" becomes a little disciple to the wise old lama. But when Kim's father's old regimental chaplain runs into the lama and his young chela on their travels, a big change threatens to disrupt the friends' plans to find enlightenment and happiness on their shared quest.

Widely considered to be Rudyard Kipling's masterpiece, Kim combines sweeping adventure with a brilliant coming-of-age story. Part children's tale, part spy thriller, part examination of the twilight of the Victorian empire, Kim is a classic page-turner.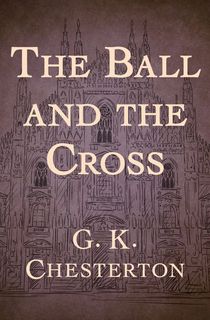 The Ball and the Cross
The thrilling allegorical novel from the author of The Man Who Was Thursday and the Father Brown Stories.

First serialized in the Commonwealth, G. K. Chesterton's fantastical third novel opens with a debate between Professor Lucifer and Brother Michael as they soar across the sky above London. Part farce, part theological exploration, The Ball and the Cross soon settles on the story of another pair of contraries. When differences of opinion lead an atheist and a devout Roman Catholic to plan a duel to the death, fate intervenes and propels the two men toward deeper understanding.

Widely considered to be one of Chesterton's most accessible and substantive works, The Ball and the Cross was commended by Pope John Paul I for the profound truths it reveals. Readers for over a hundred years have marveled at the brilliance of this exhilarating tale about belief, nonbelief, and our collective search for the truth.
Don't forget to check out our best cheap ebook deals, too!
Related: How to Get Free Ebooks
This post is sponsored by Open Road Media. Thank you for supporting our partners, who make it possible for Early Bird Books to continue publishing the book stories you love.
Featured photo: Spencer / Unsplash