Spring is here! As April showers bring May flowers, gardeners all over the country are preparing to plant, prune, weed, and water their lawns, gardens, and flower beds.
Whether you've got a yard that wins landscaping awards every year or just a little flower box outside your apartment window, these 10 bright, bountiful books on gardening are sure to inspire you to dig into the dirt and plant something new!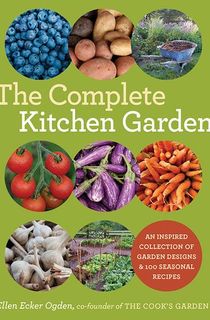 The Complete Kitchen Garden
Looking for a book that will give you "all the tools to plan a productive garden before seeds ever meet the ground" (Wall Street Journal)?
Then you need look no further than this indispensable volume packed with themed garden design ideas, well-worn planting and growing advice, and more than 100 seasonal recipes so that you can cook and enjoy some of the delicious vegetables that you'll be growing in no time in your new garden!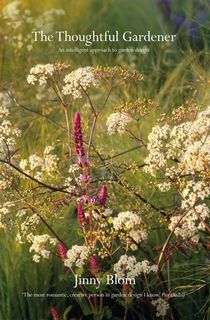 The Thoughtful Gardener
Jinny Blom has designed more than 250 gardens all over the world, and in this "detailed and richly illustrated account of how one of the UK's leading practitioners approaches the art of garden design" (Gardens Illustrated) she shares the benefits of her years of experience with readers of all levels of skill and commitment.
After all, you don't have to be a professional gardener to thoughtfully incorporate some beauty and nature into your day-to-day life!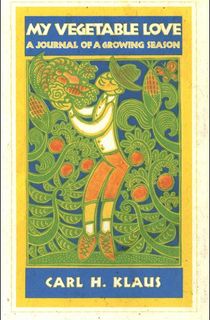 My Vegetable Love
In a memoir of one growing season in Iowa, Carl H. Klaus explores much more than just what he is planting and growing in his garden. He touches upon the ways food has influenced his own life, and on the ways that his life impacts what and how he gardens, and vice versa.
It is a "delightful" (Publishers Weekly), poignant, sometimes powerful book about the mark we leave on the world, and the marks it leaves on us, and how growing something out of the dirt can change us and help to ground us, no matter what may be going on in the rest of our lives.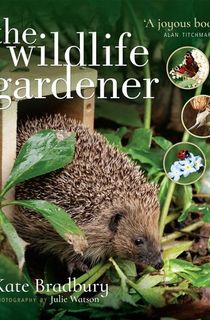 The Wildlife Gardener
Growing a garden is about more than just planting seeds and pulling weeds – or, it can be, with the help of this book that's "a must-have for any gardening library" (Gardeners World).
In it, author Kate Bradbury shows how you can transform your garden into a habitat that attracts birds, bees, and other wildlife, including organic methods of pest control, do's and dont's of feeding the birds, and projects that can create habitats to help encourage the wildlife of your choosing, from bumblebee nesters to hedgehog boxes and more.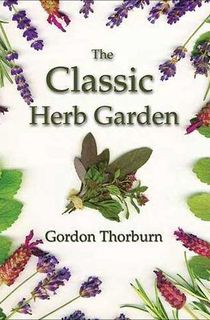 The Classic Herb Garden
Herbs are used to flavor foods, obviously, but they've also been used for their medicinal properties for centuries. In this book, which is illustrated throughout with photographs to help you identify and understand your herbs, Gordon Thorburn lists all the various kinds of herbs you might grow, how much effort and care each one needs, as well as any warnings or other information you might need to know.
Herbs are broken out by their uses, including herbs used for flavoring meals, herbs with medicinal properties, and those that can help attract pollinators to the rest of your garden.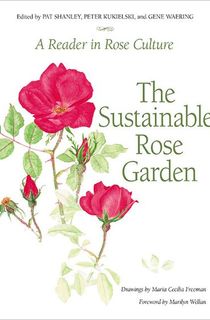 The Sustainable Rose Garden
A winner of the World Federation of Roses Literary Award, this "fascinating and informative book" (American Gardener) takes an environmentally friendly look at the growth and cultivation of roses, from some of the leading experts on the subject from around the world.
Notoriously high-maintenance in the past, this indispensable book shows how rose gardens can be grown in a way that is low-impact without sacrificing the beauty or drama of these beloved flowers. "Nothing about sustainable rose culture has been presented as well as it has been in this book" (Pacific Horticulture Society).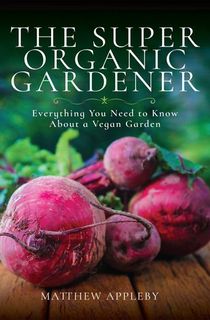 The Super Organic Gardener
"Aren't all gardens vegan?" you might ask. And author Matthew Appleby is here to answer with this book about "veganic" gardening, which shows you how to grow almost any kind of garden without animal inputs or harmful pesticides that can damage the environment and the ecosystem.
Whether you're concerned about the environmental footprint of your garden or just want to make sure that you're eating the healthiest possible food, there are tips here to help you grow your garden in a sustainable, natural, healthy way that has received the seal of approval of the Vegan Organic Network and Garden Organic.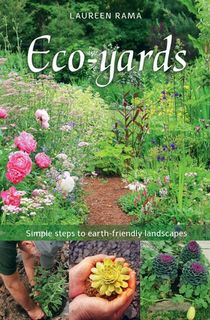 Eco-yards
"A gentle, practical and inspiring guide to help transform your yard into a diverse, healthy and sustainable landscape." That's how Myrna Pearman, coauthor of NatureScape Alberta, describes this hands-on book filled with ways to help transform a simple yard into a rich and vibrant natural landscape.
From the smallest yard to the most sprawling garden, Eco-yards gives insights into how to make your lawn water-wise, growing vegetables right in your yard, and understanding the basics of soil science, so that you can transform your lawn into something that your family will be proud of.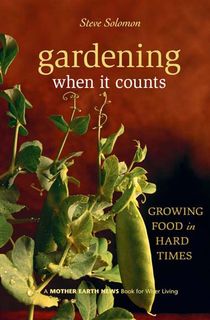 Gardening When It Counts
Many of us grow gardens because we want to. We take pleasure in the soil, and in watching and tending our crops, whether they be flowers, herbs, or vegetables. Steve Solomon's book tackles the idea of gardening for another reason – out of necessity.
Which is not to say that there isn't joy and wisdom in Gardening When It Counts, but the focus here is on how to create a garden that can more than pay for itself by decreasing your family's food costs, with a minimum outlay on your part, and using only a few hand tools to cultivate the land.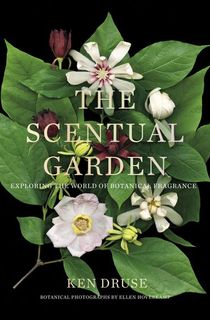 The Scentual Garden
Flowers are beautiful to look at, but many of them smell just as good – or even better!
In this lavishly illustrated book, featuring numerous botanical photographs by award-winner Ellen Hovenkamp, Ken Druse arranges a number of flowers, shrubs, trees, and other plants into twelve categories, grouped by scent. From there, she helps you to understand how to design, grow, and maintain a garden that is as delightful to the nose as it is to the eye.