We've all taken history courses in school, poring over textbooks full of names and dates and battles. And if you're a history buff, you've probably taken the initiative to dive into lesser-known incidents that shaped our nation and the world. But how do you take a closer look at history? How do you pry away the veneer of who won and with what strategy to find the heart and pulse of the people who lived through it?
Related: 50+ Historical Fiction Books That Will Take You Around the World
Historical fiction is an incredible way to see the past through the lens of emotion rather than fact. With richly detailed research and keen attention to accuracy, Howard Fast is one of the best historical fiction writers out there. Wondering where to start with his expansive collection? You can't go wrong with any of these 10 Howard Fast novels.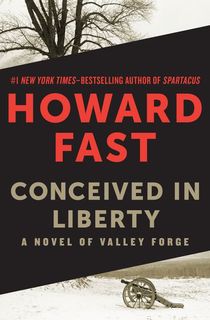 Conceived in Liberty
As Valley Forge, Pennsylvania is hit with a brutal winter, 12,000 of General George Washington's under-fed, under-clothed, frozen soldiers march in, blood trailing behind them in the snow. But as the soldiers set up quarters to protect them from the savagely cold months before them, disease strikes. It spreads quickly through the camp, wracking the men not just with illness, but with an utter hopelessness for the future. But if these men don't survive, neither will their young nation.
Related: Valley Forge: The Bootcamp That Turned Around the American Revolution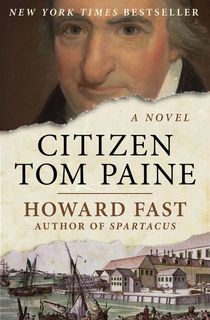 Citizen Tom Paine
Thomas Paine had a great impact on the shifting governments of 18th-century America, France, and England. He had close relationships with the likes of Thomas Jefferson, Ben Franklin, and William Wordsworth, and his notorious pamphlets on democracy were seen by millions. But his unsophisticated nature, bold idealism, and inflexible determination saw that he lived as an isolated man and died forgotten. This novel, however, aims to put his legacy at the foreground of the most crucial moment of American history.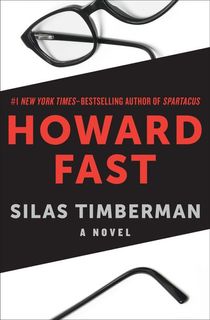 Silas Timberman
This gripping novel dives into the drama of the Red Scare and the Korean War. Professor Silas Timberman is a reserved literature professor at a typical mid-sized American college. When he sets out to build a course focused on Mark Twain's democratic ideals, he gets more than he bargained for as the university administration begins to regard him with suspicion.
Related: 8 Powerful Korean War Books that Capture the Conflict
With fears of Communism penetrating the minds of everyone from Congress to average citizens, ideological nuance is a very dangerous thing. Timberman is told to renounce his work—or else. With both his tenure and his freedom at stake, he walks a very precarious line.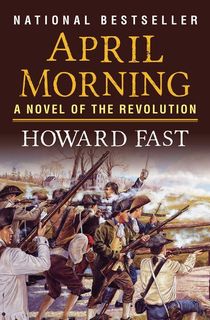 April Morning
This book follows a boy's struggles as he comes of age alongside the new nation of America. Lexington, Massachusetts sees the first bullets of the American Revolution fly on April 19, 1775. At 15 years old, Adam Cooper stands as one of the soldiers facing off against the behemoth of the British army. He's desperate to protect his home, and desperate to earn his father's approval. But on this fateful morning, the first day of his new life may well be his last.
Related: 11 Revealing Revolutionary War Books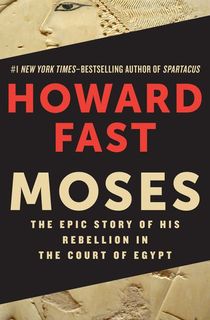 Moses
While many historians consider Moses to be a legendary figure, it's also possible that Moses—or someone like him—really did exist as a historical person in the 13th century. This work of historical fiction fleshes out his life story, beginning from the moment he's found as an orphan along the Nile and adopted into the home of Pharaoh Ramses II. The story continues as Moses grows up in the royal court of Egypt, until he supports the controversial ideals of monotheism and goes on to lead a nation of his own.
Related: 9 Captivating Ancient Roman Historical Fiction Books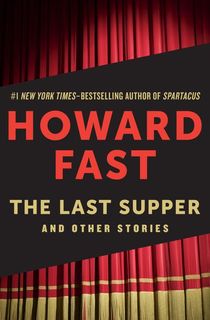 The Last Supper
This collection of short stories follows tales of life in America and beyond in the aftermath of World War II. Life took on a new reality following the global conflict, and these stories offer great nuance and depth—from a look at the first appearance of Coca-Cola in a remote part of the Arabian desert to an exploration of a wealthy man overcome with paranoia who builds a shelter following the initial tests of the hydrogen bomb.
Related: 10 Accurate Historical Fiction Books for Nonfiction Readers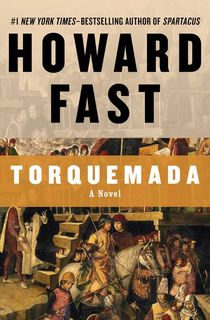 Torquemada
Published in 1966, this novel turns back time to explore the terrifying drama of the Spanish Inquisition and the notorious Tomás de Torquemada. Torquemada has been friends with Spanish knight Don Alvaro de Rafel for years. Following Torquemada's rise as Spain's Grand Inquisitor, whispers of Alvaro's secret Jewish past turn Torquemada into a nefarious enemy of the knight.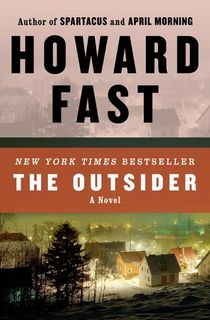 The Outsider
Chaplain David Hartman witnessed the cruelty and devastation rippling through Dachau concentration camp, and now as he returns to America after the end of World War II, he is in search of a purpose. The young rabbi takes a post in Connecticut in the WASPy suburb of Leighton Ridge. Alongside his wife Lucy—who defines herself as a "Jewish atheist"—David steps into a very small Jewish community. As David tries to build the community up, he is met with skepticism, poverty, and anti-Semitism. But he is also armed with sincerity, humility, and courage.
Related: 11 Absorbing Novels You'd Never Guess Were Historically Accurate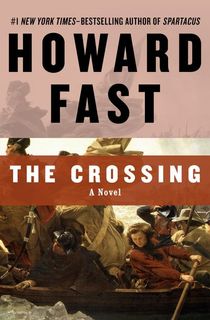 The Crossing
George Washington's trip across the Delaware has been immortalized by painter Emanuel Leutze, and while this moment is one of American history's most celebrated, the full truth of the crossing and what came after is all but forgotten. Howard Fast utilizes striking historical detail to bring this moment back to life, from Washington's surprise attack to the victory against 1,000 Hessian mercenaries in Trenton, New Jersey.
Related: Celebrate Liberty with 10 Books about the American Revolution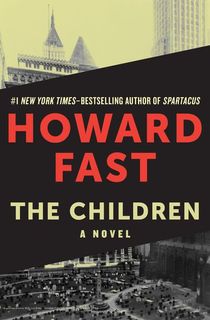 The Children
Ishky, Marie, Shomake, and Ollie—the children of Jewish, Irish, and Italian immigrants—call New York City home. Everyday they face the prejudice running rampant through what is considered one of the world's greatest urban centers. They live in slums, turning to each other for support through hunger, disease, violence, and bigotry. Poverty and the cruelty of the city rule their lives, but that won't stop them from fighting for a better future.