Hubert Selby Jr. captured the stark realities of urban life perhaps better than any other 20th-century author. Born in Brooklyn in 1928, Selby wrote about what he knew best: the seedy underbelly of New York City. A high school dropout, he received his education in the streets and at the docks where he worked as a wayward teenager. In an attempt to find meaning in pain and the brevity of life, Selby pursued a writing career. He managed to beat the odds stacked against him, going on to publish seven books and earn a teaching post at the University of Southern California.
Selby's blunt prose and realistic depiction of urban squalor were controversial, earning him both praise and criticism. While some tried to censor his work, he also attracted the admiration of literary giants like Allen Ginsberg. Though Selby died in 2004, he left behind a body of work that is uncompromising in its portrayal of taboo subjects. Take a look at his impressive bibliography, which sends powerful messages about the best and worst parts of human nature.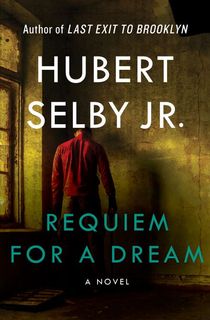 Requiem for a Dream
This celebrated book—the basis for the Darren Aronofsky film of the same name—focuses on the ravages of addiction. A mother becomes addicted to diet pills, desperate for the beauty that will give her the fame she's always yearned for. Meanwhile, her son, his girlfriend, and his friend start selling heroin, hoping to get rich quick and escape the ghetto. But they soon consume their own supply, turning on each other and bringing about the dissolution of their own dreams.
Selby drew upon personal experience for inspiration. After recovering from tuberculosis in his teens, he was left with chronic pulmonary issues and an addiction to painkillers. He later turned to heroin and alcohol to self-medicate. Although he always wrote sober and eventually kicked the habit, Selby's first-hand familiarity with the dangers of substance abuse lend a gritty, disquieting authenticity to Requiem for a Dream.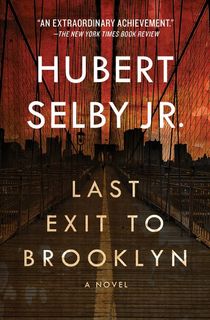 Last Exit to Brooklyn
Thanks to its unflinching examination of dark and taboo subjects, Last Exit to Brooklyn prompted two obscenity trials in 1960s America and Great Britain. A Clockwork Orange author Anthony Burgess—no stranger to the threat of censorship—served as a witness for the defense and vouched for the book's value. It was later adapted into 1989 film of the same name, in which Selby made a cameo as a taxi driver.
The urban fiction novel largely focuses on the everyday lives of the prostitutes, pimps, gang members, and LGBTQ community living on the margins of society. Filled with slang and unconventional grammar, his prose is highly effective in transporting readers to Brooklyn's Sunset Park and Red Hook neighborhoods in the 1950s.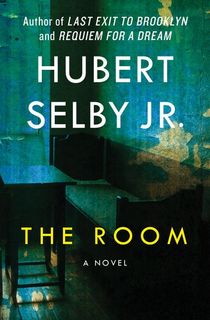 The Room
Selby himself regarded The Room as the most disturbing book ever written and couldn't stomach rereading it until 20 years after its publication. It follows the American Psycho-style musings of a remorseless prisoner in solitary confinement, where he fantasies about the abuse he would inflict if he were free. Selby brings you on a hellish psychological journey, tracking his protagonist's swift and frightening descent to complete madness. Although not for the faint of heart, the novel is an important exploration of the ramifications of our justice system.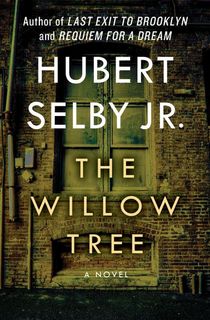 The Willow Tree
Set in the South Bronx in the not-too distant past, The Willow Tree reads like a fable but also features the harsh realism Selby injected into all of his work. As a black teenager growing up in the ghetto, Bobby already has experience with pain and cynicism. But when his beloved girlfriend, Maria, dies in a gang-related attack, he obsessively fantasizes of revenge. Then he meets a Nazi concentration camp survivor named Moishe who tries to temper his anger and teach him about the unthinkable—forgiveness. Bobby's redemptive journey makes this book a moving must-read.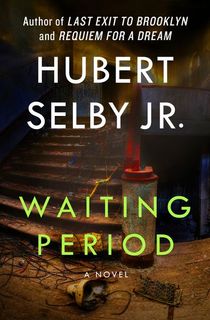 Waiting Period
This intense novel focuses on the internal anguish of a suicidal veteran. Traumatized by his memories and jaded by how the government treats him, our narrator sets out to end his life. But he's forced to delay his fate due to a mandatory waiting period for purchasing guns. He takes that time to reflect on the evils of bureaucracy and war-mongers, and his life is given new purpose: Instead of killing himself, he will rid society of people who don't deserve to live. So begins a relentless voyage into the mind of a fledgling serial killer who stands as one of Selby's most bone-chilling characters.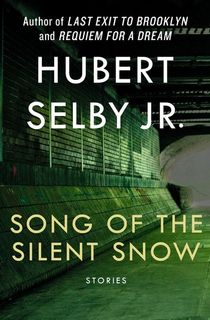 Song of the Silent Snow
Selby's genius shines through in his short stories, and this collection is no exception. The book displays deep compassion for the downtrodden—from the tale of a homeless man whose most meaningful relationship is with the coat that keeps him warm to that of a failing businessman who relies on fortune cookies to guide him toward success. Though it's another searing examination of the pitfalls of human life, Song of Silent Snow's rare glimmers of hope and joy remind us there is no light without darkness.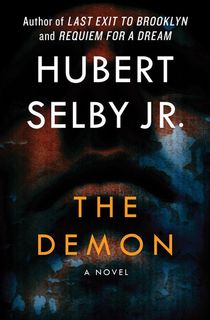 The Demon
When womanizer Harry White finally settles down, he seems to have an enviable life—a beautiful wife, two children, and a well-paying corporate job. But his charming veneer conceals a consuming lust that drives him to seduce married women. When even these extramarital dalliances aren't enough, he seeks thrills in other, more dangerous ways. As he's increasingly overpowered by his own sexual urges, he turns to the one thing that will satisfy his hunger—murder. The Demon is an addictive psychological thriller that explores the pathology of a killer and the inner forces that can drive a person to such extremes.
This post is sponsored by Open Road Media. Thank you for supporting our partners, who make it possible for Early Bird Books to continue publishing the book stories you love.
Featured still from "Requiem for a Dream," via Artisan Entertainment