We all need people we can look up to. People who inspire us, who make us strive to be better tomorrow than we are today. In times of adversity, reading about individuals who possessed admirable traits or accomplished great things can help us face the challenges which lie before us – whether that's something big and serious, or something as simple as making dinner or going for that walk today.
Here are 10 books about some of the most inspiring people in history to help get you motivated, improve your day, and remind you of why you keep trying, even when it may seem that times are darker than ever.
Related: 7 of the Best Feel Good Books to Add to Your TBR List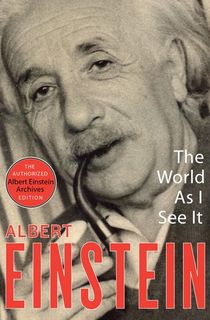 The World As I See It
When your name is literally used as a synonym for "incredibly smart person", you know that you've done something right. And while Albert Einstein may be (justifiably) famous for his many contributions to physics, that was far from the only topic toward which he turned his big brain. In these essays, written in the wake of the First World War and before the outbreak of WWII, Einstein tackles topics as varied as "Good and Evil" and "Active Pacifism" while also reflecting on his concerns about the rise of anti-Semitism and nationalism in his native Germany.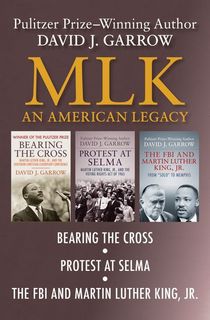 MLK: An American Legacy
Professor and historian David J. Garrow won the Pulitzer Prize for the first book in this three-part series delving deep into the life and legacy of Martin Luther King, Jr. Beginning with King's roots as a young pastor who organized the Montgomery bus boycott, Garrow traces King's rise to the political spotlight as a tireless advocate for racial equality—and also shines a light upon FBI director J. Edgar Hoover's personal plot to bring the charismatic civil rights leader down.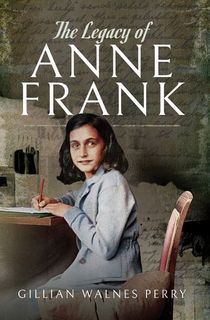 The Legacy of Anne Frank
Anne Frank's famous diary helped to put a human face on one of the most tragic moments in world history. While countless books have been written about Frank since then, however, few of them have tapped into the specific nature of the vast legacy she left behind, as Gillian Walnes Perry does in this "unusual and illuminating" book that will "appeal to all who are moved by and curious about Frank's story and legacy, and everyone interested in humanitarian activism" (Booklist).
I Am Malala
The youngest-ever recipient of the Nobel Peace Prize, Malala Yousafzai stood up to the Taliban and demanded the right to an education. In response, they shot her in the head. What could have been a tragedy, however, was instead only the beginning, as Malala's miraculous recovery helped to thrust her into an international spotlight, becoming a voice and a symbol of nonviolent protest and the education of women and girls all over the world. In this unforgettable book, she tells her own story in her own words.
Long Walk to Freedom
"No list of the most inspirational people of all time would be complete without the inclusion of Mandela," the Gentleman's Journal says of the Nobel Peace Prize-winning advocate for equal rights who helped to shepherd South Africa out of apartheid. In his stunning autobiography, Mandela writes frankly about his own life, the nearly quarter-century that he spent behind bars for speaking out, and the triumphs of majority rule and racial equality that he helped to orchestrate.
Eighty Days
Nellie Bly (Ten Days in a Mad-House) and Elizabeth Bisland were both pioneering reporters at a time when the big newspapers were dominated by male writers. Bly was known for her sensational news stories, often going undercover to expose institutional injustices, while Bisland came from a well-to-do Southern family and was called "the most beautiful woman in metropolitan journalism". On November 14, 1889, both women departed New York in opposite directions with the same goal—circle the globe in fewer days than it took Jules Verne's fictional hero. In this "marvelous tale of adventure" (Chicago Sun-Times), author Matthew Goodman chronicles every step of their nail-biting race around the world.
Vaccinated
Credited with saving more lives than any other person in the 20th century, Maurice Hilleman is considered the father of modern vaccines, having created eight of the fourteen most routinely recommended childhood vaccines, including those for deadly diseases like measles, mumps, chickenpox, meningitis, and more. Author Paul A. Offit, a national expert on vaccines, traces Hilleman's inspiring quest to prevent every disease that commonly afflicts children, and rebuts many of the anti-vaccine arguments that have come to undermine Hilleman's work in recent years.
Obsessive Genius
The only person to ever win a Nobel Prize twice, for both chemistry and physics, Marie Curie's pioneering work on radioactivity helped to make her a household name. Yet many of us still don't know exactly what Marie Curie's contributions to science were, nor what sacrifices she had to make in order to achieve such breakthroughs. In this "poignant – and scientifically lucid – portrait" (New York Times Book Review) of an all-too-human genius, author Barbara Goldsmith pulls back the curtain of the myth to show us the real Marie Curie.
Wilma Unlimited
Though this book may be aimed at young readers, the story of how Wilma Rudolph, who grew up the 20th of 22 children in the Jim Crow South, overcame the polio that paralyzed her left leg as a child to become the world's fastest woman and the first American woman to win three gold medals in a single Olympics, is an inspiration for all ages. And Publishers Weekly calls this simple retelling of Rudolph's story, accompanied by watercolor and acrylic paintings by Caldecott Medal-winning artist David Diaz, "A triumphant story, triumphantly relayed."
This post first appeared on The Archive.
This post is sponsored by Open Road Media. Thank you for supporting our partners, who make it possible for The Archive to continue publishing the history stories you love.