Lightning-paced action. Edge-of-your-seat danger. Unbeatable odds. And a hero just scrappy, daring, and skilled enough to pull it off.
Jack Higgins' thrillers read like action films—and indeed, no fewer than eleven of Higgins's novels were adapted for the screen. Tom Clancy (author of The Hunt for Red October) said it succinctly: when it comes to action thrillers, "Jack Higgins is the master." So whether you're discovering the genius of Higgins for the first time or revisiting your old favorites—here are Higgins's 10 most famous thrillers, along with a comparable action film or two for all you movie buffs out there.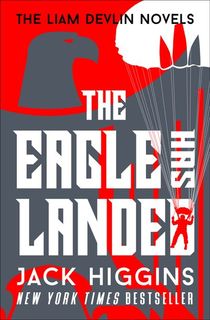 The Eagle Has Landed
The Nazis have cracked up an audacious plot to devastate the Allied war effort. The plan? To abduct Winston Churchill and send Great Britain into leaderless chaos. There's only one thing standing in their way—The residents of the little town of Studley Constable. If you read just one Jack Higgins book, this should be it—The Eagle Has Landed has sold over 50 million copies worldwide, and was adapted into a 1976 film starring Michael Caine and Donald Sutherland. It also introduces his most famous character—former IRA gunman Liam Devlin.
For Fans of: Force 10 from Navarone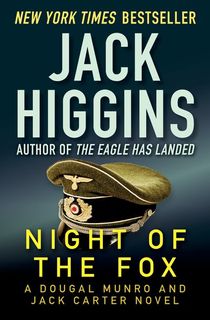 Night of the Fox
May 1944. A colonel, one of the few men with foreknowledge of the impending D-Day invasion, has been stranded behind enemy lines. His safety—or at least silence—is imperative; the course of the war and the fate of all of Europe is at stake. And so begins a bold, impossible mission; to infiltrate Nazi territory and retrieve the colonel before the Allied secrets are forced out of him. Like so many of Jack Higgins' action novels, this one was adapted into a movie—a 1990 film starring George Peppard and Michael York.
For Fans of: Saving Private Ryan, The Dirty Dozen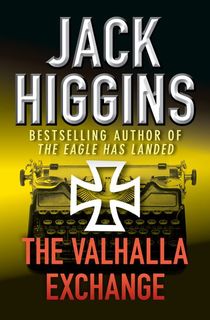 The Valhalla Exchange
In the chaos of the fall of Berlin in 1945, Martin Bormann—Chief of the Nazi Party Chancellery and signatory of Hitler's final will and testament—disappeared. A fellow Nazi claims that he saw Bormann's body in the chaos of the fall—but if that's true, where is it? Thirty-one years later, the government of West Germany has given up their search. But a journalist has managed to piece together the scraps of evidence around Bormann's disappearance—and the real hunt is just about to begin, revealing a conspiracy of epic proportions.
For Fans of: Marathon Man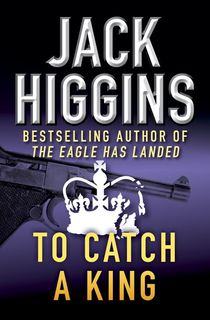 To Catch a King
An American bartender and a Jewish nightclub singer working in Lisbon might not be the heroes that one expects to foil a Nazi plot. But when the two of them catch wind of the Nazi scheme to kidnap the Duke and Duchess of Windsor while they are visiting "The City of Seven Hills," they're determined to do whatever it takes to rescue the British royalty from Nazi machinations. Theirs is a race against time that has the power to turn the tides against the Nazis in their quest for European domination. The 1984 film adaptation of To Catch a King stars Robert Wagner.
For Fans of: The Sum of All Fears, Patriot Games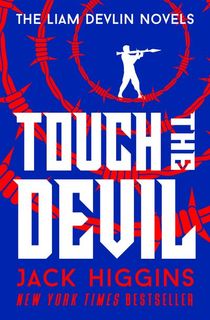 Touch the Devil
Sometimes, having friends in low places comes back to bite you. Liam Devlin's former IRA compatriot-turned-terrorist-for-hire, Frank Barry, is preparing to steal a deadly missile and sell it to the highest bidder, and Devlin is the only one who can take him on. He'll need help from an old ally, Martin Brosnan—who's been imprisoned for the past four years on an island in the Mediterranean. So, sure: jailbreaking might be the first step along the way. But as Devlin knows, you can't make an omelette without cracking a few eggs. A New York Times bestseller!
For Fans of: Heat, Season 7 of 24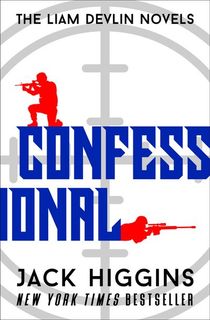 Confessional
A rogue terrorist is on the loose in Northern Ireland. He's known only as Cuchulain, after the most fearsome warrior in Irish lore. His trail of destruction has gone on for over 20 years when he sets his sights on a holy target—the pope himself. Desperate and in far over their heads, British Intelligence calls on former IRA gunman Liam Devlin to take down the most dangerous man on the Emerald Isle. Another Higgins thriller that made its way to the screen, Confessional was the basis for a 1989 BBC miniseries starring Keith Carradine and Robert Lang.
For Fans of: Dirty Harry, The Jackal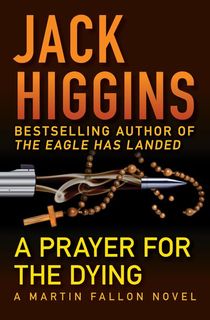 A Prayer for the Dying
Martin Fallon was a ruthless hitman for the IRA. After a mission goes wrong, he decides to walk away from his life of violence—but not before being blackmailed into one last hit. And for the first time, Fallon has a witness—a priest. His employers want Father De Costa dead, but Fallon makes a choice that could cost him everything: to protect the priest, in the hope of achieving redemption for the copious blood on his hands. If you can't get enough of Martin Fallon, check out the 1987 film starring Mickey Rourke and Alan Bates, plus Cry of the Hunter, also featuring this roguish anti-hero.
For Fans of: A Prayer for the Dying, The Devil's Own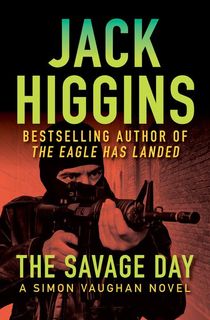 The Savage Day
When Simon Vaughn entered the high-risk, high-reward world of arms dealing, he made his bed—and now he's being made to lie in it, in a prison cell in Greece. But sometimes there is a need for a man with Vaughn's skills and expertise. Enter the British Army, who are desperate to retrieve a half-million dollars-worth of gold stolen by the IRA, and willing to give Vaughn an opportunity to get out of prison. All he has to do is lay his life on the line—and do the dirty work the Brits won't risk taking on themselves.
For Fans of: The Rock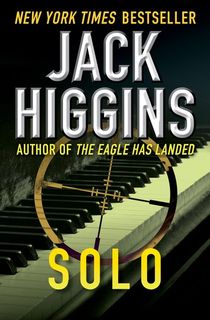 Solo
The year is 1980, and the piano-virtuoso-cum-assassin John Mikali makes a mistake he'll come to regret. While fleeing the scene of his most recent hit, he kills a bystander to protect his identity. Little does he know that the young woman was the daughter of a special forces soldier who'll stop at nothing to avenge her—and now, he'll find himself locked in a deadly game of cat-and-mouse.
For Fans of: Taken, Man on Fire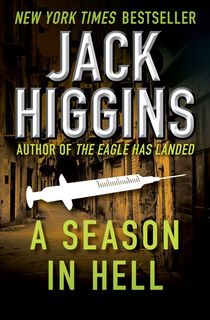 A Season in Hell
Set in 1980s Paris and New York City, A Season in Hell is chock-full of blood, vengeance, and international intrigue. Bodies have been surfacing across Europe. The official cause of death? Drug overdose. But for the loved ones of two of the deceased, that answer just isn't good enough—especially when it comes to light that the corpses may have been used to conceal contraband in an international drug trafficking scheme. Enter the unlikely partnership between Wall Street lawyer Sarah Talbot and British Special Air Service-trained Sean Egan. Their mutual desire for vengeance drives them to face off against an unstoppable European drug cartel, and could cost them their lives.
For Fans of: Clear and Present Danger, Live Free or Die Hard