In 2006, Jane Gardam published Old Filth. The attention-grabbing title is the nickname of the novel's protagonist, a lawyer named Sir Edward Feathers (Filth being an acronym for 'Failed in London Try Hong Kong). Though Gardam had written multiple award-winning books before, none of them took off the way Old Filth did—it became a New York Times Notable Book, was shortlisted for the Orange Prize, and earned Gardam multiple comparisons to Charles Dickens.
Most attribute the books' success to Jane Gardam's dazzling writing. The first novel explores the life of Old Filth, a "Raj orphan" whose father worked in Singapore and sent him back to England for schooling when he was four years old. Sequels delve into other characters in Old Filth's life: his wife, Betty, and his rival (and Betty's one-time lover) Edward Veneering. The meandering stories are written with impeccable care, earning Gardam a cult-like following, and leaving critics puzzled as to why she doesn't have a larger audience of readers.
Recently, Early Bird Books reached out to Jane Gardam to discuss her famous series.
"I am delighted to talk about Old Filth – and yet I am reluctant," said Gardam. "It is a very selective book. I still want to write more. Time and the hour, however – I am so much older now than when I first saw him. He changed my fortunes for I was only a sporadic novelist before I met him."
Below, read our full interview with Jane Gardam.
What inspired you to write Old Filth, and to create a character like Sir Edward Feathers?
I met him! I saw him standing on the steps of The Ritz Hotel in Mayfair, London. I was not surprised by him. I thought, 'Oh yes, - there you are!'
It was very like when Baroness Orczy first met . She watched him walk out of the tunnel in the underground in all his finery. The essence of the French Revolution. She was off on her career. And, of course, there are similar visions Dickens had. I don't think they particularly surprised him. He lived his books. I loved him always.
The day I met Old Filth I was waiting below the steps of The Ritz at traffic lights when this impeccably dressed man appeared from about (I guessed) 100 years ago. Not of this world. 'Was it a ghost?' I asked my husband when I reached home. Certainly not. He looked me fiercely in the eye. 'Had he a hat?' 'Yes, a wonderful velvety Homburg hat.' 'Black shoes?' 'Yes.' 'Hmm – old battered briefcase kept out of nostalgia? Oh, he'd be a lawyer.'
I never saw him again and I never forgot him. 'He'd be Old Filth,' my husband said. 'Fine lawyer. A sort of myth. You'd never see him now.' 'But why FILTH? – it's horrible.' 'Stands for Failed In London Try Hong Kong.' Bit of cynicism. There was only really good legal work in the Empire then. Two hundred year old joke. Out of date now!
I was inspired to write about somebody out of date. I don't know why.
You're a well-known author in England, but many Americans have some catching up to do. Do you think Old Filth is a good introduction to your work for those of us across the pond?
I have written much more, but Old Filth I have always thought would be understood in America. I was right. I was besieged with letters. I kept being visited by people very like him. American people asked themselves to tea in my garden and I felt I'd known them all my life.
Will there be a fourth book, turning the trilogy into a quartet?
A second novel, everyone said. His very odd but intense marriage. Then a third – and, I believe, given time, there may be a fourth. The great secret! It is the secret first mentioned very early in Old Filth's life. A first love – never superseded.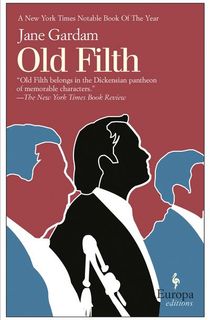 Old Filth
"Will bring immense pleasure to readers who treasure fiction that is intelligent, witty, sophisticated and—a quality encountered all too rarely in contemporary culture—adult." —The Washington Post

"Gardam is an exquisite storyteller, picking up threads, laying them down, returning to them and giving them new meaning . . . Old Filth is sad, funny, beautiful and haunting." —The Seattle Times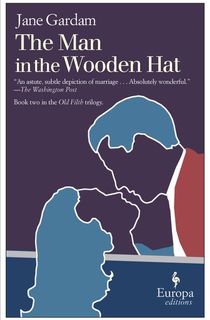 The Man in the Wooden Hat
"An astute, subtle depiction of marriage . . . absolutely wonderful." —The Washington Post
"Told with quintessentially British humor . . . Gardam's prose is witty and precise." —Publishers Weekly (starred review)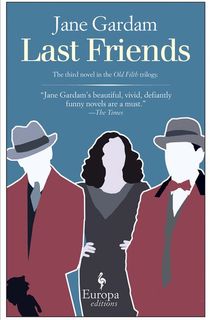 Last Friends
"The satisfying conclusion to Gardam's Old Filth trilogy offers exquisite prose, wry humor, and keen insights into aging and death." The New Yorker
"All three Gardam books are beautifully written but it's a pleasure to note that Last Friends is the most enjoyable, the funniest and the most touching." —National Post