From "lost" works by William Shakespeare to the diaries of Adolph Hitler, from nonsensical poetry to shameful confessions by the philosopher Friedrich Nietzsche (who apparently longs to visit not-yet-famous city of Detroit), there is a long and storied history of literary hoaxes. Some are books claiming to be written by one person while actually being written by someone else. Others are books that purport to be true while actually being fictional, or that claim to be serious while actually being anything but.
Pretty much as long as people have been writing down stories—and then discussing those written-down stories—there have been satirists, pranksters, and individuals intending to fleece the public.
Sometimes, these hoaxes are found out right away, or the perpetrators come forth in short order. Other times, it is years before anyone knows what really happened. And who knows? There might be still more literary hoaxes waiting in the wings, ready to be found out.
From stories of scandal and sex to guerrilla marketing campaigns that fool people into believing fictional stories are true, these three literary hoaxes have the odd distinction of having given rise to real books—a couple of them bestsellers—even if those books weren't always exactly what they appeared to be…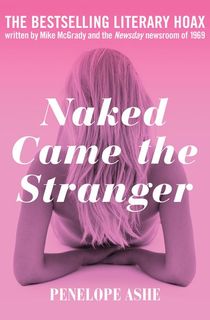 Naked Came the Stranger
In 1966, Newsday columnist Mike McGrady despaired for the literary tastes of the average American reader. He felt that the bookshelves were becoming cluttered with dreck of no real merit, that sold only because they were filled with steamy sex scenes. To prove his point, he recruited more than twenty other journalists from the Newsday bullpen to write a book that was deliberately terrible—but filled with plenty of sex.
The eventual result became Naked Came the Stranger, a 1969 hit about a housewife and one half of the morning radio show The Billy & Gilly Show, who determines to "enjoy herself" with as many men as she can once she realizes that her husband (the other half of said show) is having an affair. Most of the novel is made up of a patchwork of steamy sequences involving everyone from a mobster to a rabbi, all of them written by different authors and, in some cases, intentionally edited to make them worse.
When the book was released, it was attributed to "Penelope Ashe," with McGrady's own sister-in-law playing the role in photographs and meetings with publishers. It also immediately began selling, and the sales figures only increased once McGrady and company revealed the hoax. That year, it spent some 13 weeks on the New York Times bestseller list, and an adult film was made from the book in 1975, as part of the so-called "Golden Age of Porn."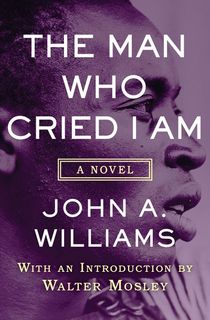 The Man Who Cried I Am
John A. Williams has been called "arguably the finest Afro-American novelist of his generation," and one of his best-known books about the Black experience is his 1967 work, The Man Who Cried I Am. A highly fictionalized account of the life (and death) of Richard Wright, the novel tells the story of the King Alfred Plan, an international conspiracy led by the CIA to wipe out individuals of African descent.
Here's the thing, though: Like the book itself, the King Alfred Plan is just fiction. But its parallels with real-life projects like the FBI's COINTELPRO, which actively worked to circumvent civil rights movements including the Black Panthers, makes it ring true for many readers—and a guerrilla marketing campaign by Williams helped cement the novel's position as a sort of hoax in reverse: a book that never claims to be true, but that many people think is, anyway.
In order to drum up word of mouth for his book, Williams photocopied many pages of his novel, especially those dealing directly with the King Alfred Plan, and left them in subway cars and other conspicuous places all over Manhattan. Thus, by the time the book hit shelves, many people all across the city were already talking about "the plan," in terms that implied that it was a real thing. And while there may have been no real King Alfred Plan, history has shown us that it wasn't as far off the mark as we might all like to think…
Related: 8 Conspiracy Theory Books That Aren't Completely Bonkers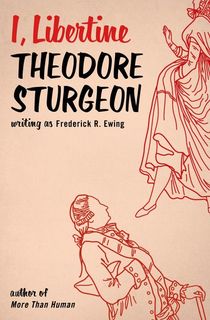 I, Libertine
These days, Jean Shepherd may be best known for the 1983 film A Christmas Story, which he co-wrote and narrated, based on semi-autobiographical sketches from his own childhood. In New York in the 1950s, however, he was a late-night radio host and raconteur who was about to unknowingly launch one of the biggest literary hoaxes in history, if only briefly.
Frustrated with the way bestseller lists were put together, Shepherd urged his listeners to go to their favorite bookstores and request a book that didn't exist. He made up an author, a title, and a broad outline, but his listeners—who were, apparently, very on board with this gag—took things even further, and demand for the book grew so substantial that it actually found its way onto the New York Times bestseller list… even though it didn't exist!
Of course, that much enthusiasm for an imaginary book wasn't something that could be left to just wither on the vine, so when publisher Ian Ballantine had lunch with Shepherd and legendary science fiction novelist Theodore Sturgeon, he had a plan: Sturgeon would actually write the imaginary book, and Ballantine would publish it under the name that Shepherd had made up, Frederick R. Ewing, and then they would see what happened.
The result was a pretty funny historical fiction book, and unlike the other two hoaxes on this list, it isn't like they ever really tried to put anything over on people. The book was filled with tip-offs that it was a joke—from Easter eggs hidden in the original cover art on down—and most of Shepherd's listeners, at least, were aware from the get-go that the whole thing was a put-on. But a book that was already on the bestseller list before it was even written was still too good an opportunity to pass up.
Featured image via Amador Loureiro / Unsplash