Here at Early Bird Books, we love book giveaways! This month, we've partnered with our friends at LitHub to give away a brand new Kindle, plus a bunch of our favorite mystery ebooks!
One lucky winner will receive bestselling mystery novels like The Case of the Lonely Heiress, A Morbid Taste for Bones, and many more fantastic titles.
Read more about all of the prizes below, and enter by July 5th for your chance to win. And oh—you can double your chances by signing up for The Reader newsletter, too!
Note: This giveaway is now closed.
By entering this giveaway, you agree to receive emails from Early Bird Books and LitHub.
About the Prizes
Purpose-built for reading with a 167 ppi glare-free display that reads like real paper, even in direct sunlight.

Adjustable brightness lets you read comfortably—indoors and outdoors, day and night.

A single battery charge lasts weeks, not hours.

8 GB of storage means thousands of titles on hand all in a compact size.

Read distraction-free. Highlight passages, look up definitions, translate words, and adjust text size—without ever leaving the page.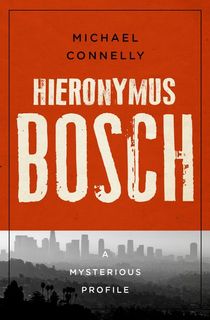 Hieronymus Bosch
The #1 New York Times–bestselling author brings you into the world of the LAPD's Harry Bosch, and the history that shaped him.

In this short work, Michael Connelly delves into the origins of his famed police detective,—how he faced down the horrors of his childhood (a background story that was based on the life of another renowned crime writer); his past as a tunnel rat in Vietnam; and why jazz is his soundtrack. Connelly also shares the story of how his character Hieronymus Bosch came to be named after a fifteenth-century Flemish painter, and how his own youthful experiences of fear led to his literary creation. Those who have followed the cases of this tough cop more interested in justice than ambition will find much to enjoy and to ponder in this behind-the-scenes account.

"Connelly truly is one of the finest mystery writers." —South Florida Sun Sentinel

"No writer exploits Los Angeles—its geography, its historical power wars, its celebrity culture, its lore—as compellingly as Connelly." Chicago Tribune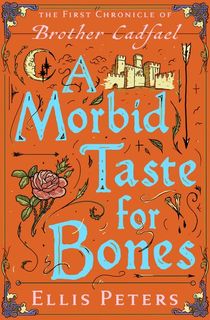 A Morbid Taste for Bones
The "irresistible" and "compelling" first novel in the historical mystery series featuring a Welsh Benedictine monk in the twelfth century (The Washington Post).

A Welsh Benedictine monk living at Shrewsbury Abbey in western England, Brother Cadfael spends much of his time tending the herbs and vegetables in the garden—but now there's a more pressing matter. Cadfael is to serve as translator for a group of monks heading to the town of Gwytherin in Wales. The team's goal is to collect the holy remains of Saint Winifred, which Prior Robert hopes will boost the abbey's reputation, as well as his own. But when the monks arrive in Gwytherin, the town is divided over the request.

When the leading opponent to disturbing the grave is found shot dead with a mysterious arrow, some believe Saint Winifred herself delivered the deadly blow. Brother Cadfael knows an earthly hand did the deed, but his plan to root out a murderer may dig up more than he can handle.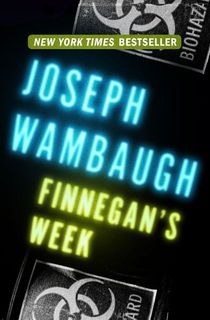 Finnegan's Week
A toxic spill causes a lethal chain reaction for a San Diego cop in this "very funny" New York Times bestseller by the author of The Choirboys (Kirkus Reviews).

Fin Finnegan, a San Diego police detective and wannabe actor heading straight for a midlife meltdown, is assigned a routine truck theft that turns into a toxic chemical spill, setting off a bizarre chain reaction of death and murder on both sides of the Mexican border. Fin is forced to team up with Nell Salter, a sexy female investigator, as well as an equally fetching US Navy investigator who wants to learn all that Fin can teach her—and that's saying a lot. The New York Times Book Review called it "a frolic, a joy, a hoot, a riot of a book." And Entertainment Weekly said, "superbly crafted and paced, deliciously funny, but fundamentally, as always, deadly serious."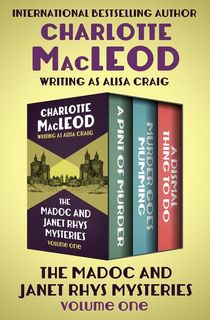 The Madoc and Janet Rhys Mysteries Volume One
The first three cozy mysteries in a series featuring a Royal Canadian Mountie and his resourceful wife from an international-bestselling author.

The beloved sleuthing couple solves a trio of murder cases in the austere beauty of Canada's New Brunswick. Originally published under the pseudonym Alisa Craig, these three tales are a witty look at murder in a small town—"the epitome of the 'cozy' mystery" (Mostly Murder).

A Pint of Murder: When Janet Wadman realizes her friend Agatha was murdered with a jar of tainted green beans, her discovery leads to another untimely death. Height-challenged Mountie Madoc Rhys proves more capable than he looks, and Janet is duly impressed.

Murder Goes Mumming: Madoc decides to ask Janet for her hand in marriage. But when the newly engaged couple finds their Christmas plans spoiled by murder, the investigating duo once again finds they have a gift for serving justice.

A Dismal Thing to Do: Janet witnesses a terrible accident on the back roads of Canada. But after dashing into a nearby barn to get help, someone thanks her by stealing her car and then trying to kill her. Or were they? Madoc arrives and together they work to stop a deadly crime wave in its tracks.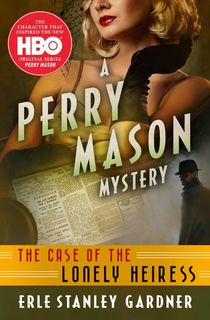 The Case of the Lonely Heiress
A fight over a rich man's will turns deadly in this murder mystery by the "kingpin among the mystery writers" from the series that inspired the HBO show (The New York Times).

Marilyn Marlow has inherited a good deal of money from her mother. But the money originated with another will—that of her mother's wealthy employer. Now his relatives are contesting the will, and it's Rose Keeling, the key witness to its signing, whose mind they'll need to sway.

When Rose is murdered, sleuthing lawyer Perry Mason must navigate a twisted case involving a personal ad that casts a cloud of suspicion over his client, Miss Marlow, in this mystery in Edgar Award–winning author Erle Stanley Gardner's classic, long-running series, which has sold three hundred million copies and serves as the inspiration for the HBO show starring Matthew Rhys and Tatiana Maslany.
For full details, see official rules.
Note: The sweepstakes is open to all legal residents of the 50 United States and Washington, DC who are 18 years of age and older by June 21, 2022.