I'm really feeling the love in 2022. It's big and beautiful and incredibly diverse. But books from the past didn't always show it that way—more often that not, literary love stories have been very vanilla and not at all inclusive. Luckily, these days we are gifted with all kinds of versions of love stories that break the status quo and reflect the myriad ways love looks in real life.
This Valentine's Day (or any other day) dive into books that celebrate all the different ways romance occurs in this world. These are just a few stand out examples and this list is by no means comprehensive, so feel free to share more recommendations with us on Facebook or Twitter!
The Sun Is Also a Star
Not your typical love story? You bet. Both main characters are people of color and (spoiler alert) the story doesn't end with a nicely wrapped bow of a happy ending. Without giving too much away, let's just say that two teenagers find themselves falling for each other after an accidental meeting in New York City and have only one day to spend with each other.
Daniel feels trapped by the expectations of his Asian family to achieve the "American Dream." Natasha is losing her shot at the "American Dream" due to the deportation of her family back to Jamaica. Yes, I'm sure this is a love story. Trust me and read it. (P.S. If you've only seen the movie version, check out the original ending!)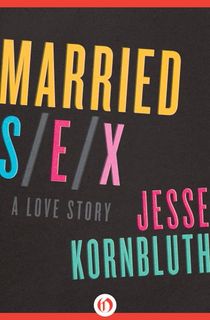 Married Sex
Hear me out. Some might question the selection of a Valentine's read about a couple that's already married. And that's the whole point. Most romance novels stop at the wedding day and never mention what happens after being married. Well, this selection does just that.
A happily married divorce lawyer, who has seen too many marriages fail, is afraid of his own falling apart. He is propositioned by a woman interested in a short fling with him and believes by inviting his wife in on the affair that he is helping out their relationship. Spicing up the bedroom or self-fulfilling prophecy? This is a great discussion starter for established relationships which just don't seem to get the attention they deserve.
I Wish You All the Best
Meet Ben. Ben is in high school. Ben is nonbinary. Ben is coming out to their parents and it is not going well. Coming of age and discovering who you are and who you love is already difficult enough without the disappointment of your family adding anxiety to it, but Ben must deal with that, too.
Could schoolmate, Nathan, who initially misgenders Ben, be the friend (or more) who could make the difference? Ben may just give Nathan hope that there's room in this world for them to not only grow but thrive and love. This novel is an amazing reflection of the experiences of the LGBTQ community as written by a member and a welcome introduction to those invested in understanding a point of view different from their own.
The Soulmate Equation
Can you get any more 2022 than a story where the premise is that genetics can help determine who your soulmate is? Very high tech and maybe, Big Brother at the same time? Take Jess, who lives by her routine and guards her heart well. There is good news. She gets matched to her soulmate.
The problem is her match is Dr. Pena, the inventor of the test that launched the business that matched them together, and she already knows who he is (and isn't too impressed). That's not even the best part. I was so happy to see a storyline that included a romance centered around a single mother! Life is messy so let's hear it for finding love after having lived a little along the way.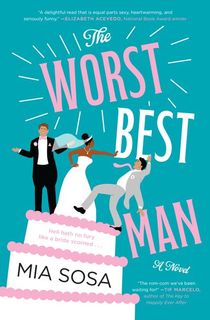 The Worst Best Man
This is a classic rom-com plot line: girl hates boy and boy hates girl and then they fall in love. And they were thrown together after the most cringe-worthy of situations: Lina is a wedding planner who was left at the altar, and Max is the brother of her former fiancée.
This novel gives space for the "gal" in the love story to be a woman of color and have as many madcap adventures as any other heroine in chicklit. What's more, this novel isn't trying to carry the whole Latinx experience in one storyline. Rather it speaks to us all being more similar than different as human beings and all relating to the exhilarating experience of falling in love.
Ayesha at Last
What if one of the most popular love stories of all time, Pride and Prejudice, was written from the point of view of Muslim young adults in modern day Toronto? The result is this book and it is exquisite. The romance between the two main characters remains fun (and sometimes frustrating in the best way) to follow.
But the details of the main characters respecting their family and religious heritage while living in the present-day culture of their beloved second home of Canada is refreshing and informative. You can't help but think that Jane Austen herself would be proud of this re-imagination.
A Time to Dance
It's almost a no brainer. A romance novel written in verse. Why isn't this more of a thing? The story revolves around Indian dance prodigy Veda whose future is put at risk when an accident leads to the loss of one of her legs. Understandably, adjusting to the world with a new disability is hard and dance might as well be a skill she had never known because she has to learn it all over again.
Enter Govinda. A young man who helps her reframe the way she looks at dancing and at life. Read on to see that true love isn't always what we thought it would be. Sometimes it's the intensity of emotions that we feel when we realize how lucky we are to get a chance to experience all the ups and downs on this crazy ride called life.
Related: The Best Books By Indian Authors You Haven't Read Yet