A New York Times bestseller and finalist for the National Book Award and PEN/Faulkner Award for Fiction, novelist and playwright Mary McGarry Morris has been compared with John Steinbeck, Carson McCullers, William Faulkner, and Harper Lee for her character-driven storytelling, often set in the environs of her native New England. In 1991, The New York Times called her "one of the most skillful new writers at work in America today," while she has also been hailed as a "superb storyteller" by the Washington Post and "one of our finest American writers" by The Miami Herald.
Her second novel, A Dangerous Woman, was adapted into the film of the same name in 1993, starring Debra Winger and Gabriel Byrne, and helped her to win Barnes and Noble Discover Great New Writers Award. Her third book became an Oprah's Book Club selection and a New York Times bestseller.
Whether you're a newcomer to her work, just seeing her name for the first time, or an old fan who had perhaps not realized how many books she had written to date, these 7 unforgettable novels will keep you up "into the small hours of the night, unable to look away" (Washington Post).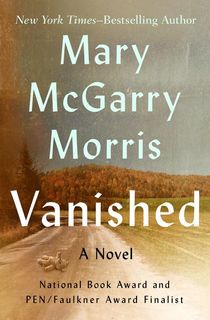 Vanished
Written over a 10-year period, Morris' "astonishing" first novel (Vogue) was a finalist for both the National Book Award and the PEN/Faulkner Award.
It begins with disappearances. A man and a woman vanish from a small Vermont town. Two hundred miles away, a toddler is kidnapped from her home in Massachusetts. Together, the three embark upon a nomadic existence that will eventually pull them together and tear them apart in this book that introduced readers for the first time to an exciting and important new voice in American letters.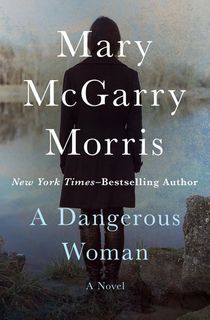 A Dangerous Woman
Many novelists struggle to follow up an acclaimed breakout novel, but Morris' second book may be her best-known and her most successful. Named by Time magazine as one of the Five Best Novels of the Year when it was released in 1991, it was also named one of the best books of the year by Library Journal.
It tells the story of Martha Hogan, a unique but emotionally unstable young woman who is desperate for love and acceptance, but whose honesty and obsessive nature may lead to tragedy and even murder. "At once thrilling and deeply affecting" (New York Times), A Dangerous Woman helped to position its author as a literary force to be reckoned with.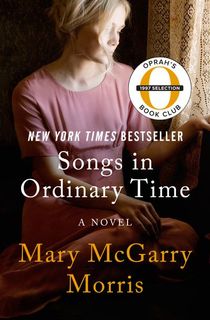 Songs in Ordinary Time
"Teeming with incident and characters, often foolish, even nasty, but always alive" (The New Yorker), Songs in Ordinary Time became a New York Times bestseller for Morris and was chosen as an Oprah's Book Club selection, as well as adapted into a TV movie starring Sissy Spacek and Beau Bridges.
Set in small-town Vermont in the 1960s, the book sold more than one-and-half million copies, making it one of Morris' most successful books. "A gritty, beautifully crafted novel rich in wisdom and suspense" (The Miami Herald), Songs in Ordinary Time is a portrait of both one family and the town in which they live, following the lives of a divorced single mother, her three children, and the new man in her life, who may hide a secret that threatens them all.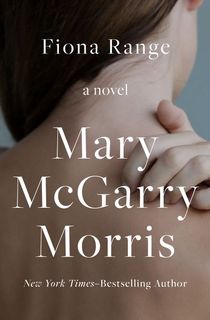 Fiona Range
Abandoned by her mother and uncertain of her father's identity, Fiona Range has grown up affluent but also unstable, reckless and wild, generous and volatile; she has alienated friends and family, yet she is determined to change.
Fiona must find the truth about herself amid the mysteries of her past in this "complex, compelling" novel (Kirkus Reviews) that shows Morris' knack for bringing "the ordinary to life with the sheer clarity of vision. She knows how a house with children in it sounds at night, what the heat and bustle in a kitchen feels like before a family dinner and how indiscretions arise in a dining room when everyone is flushed with wine" (The New York Times Book Review).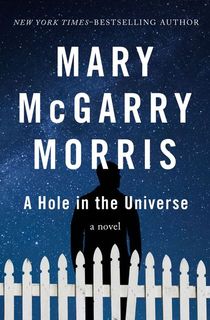 A Hole in the Universe
This "richly atmospheric" (Washington Post) fifth novel from Mary McGarry Morris tells the story of Gordon Loomis, a man who killed a pregnant woman during a home invasion twenty-five years ago. He has been in prison ever since, and when he finally returns to his old hometown to try to start his new life, he finds that much has changed while he has been away.
"Morris is a master at sympathetic portraits of those clinging to the peripheries of society," the Washington Post raved. "And nowhere is her talent more evident than in her extraordinary new novel."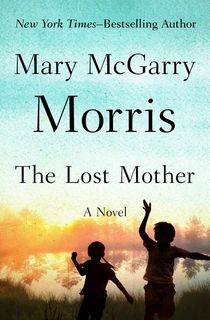 The Lost Mother
"A perfectly lovely story about perfectly awful things" (Washington Post), The Lost Mother is inspired partly by the story of Mary McGarry Morris' own grandmother, who abandoned her family when her mother was just four years old.
Told from the point of view of 12-year-old Thomas, whose beautiful but volatile mother has left him and his sister with their father in the midst of the Great Depression, this "powerful" (Publishers Weekly) novel is one of Morris' most deeply personal. "Growing up, I was keenly aware of the loss my mother felt," she wrote, about her attempts to understand her grandmother's actions through the writing of this unforgettable book.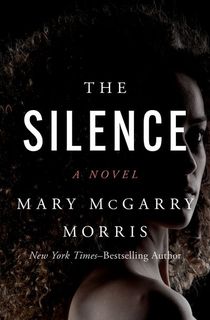 The Silence
Mary McGarry Morris has always written stories that depict society's outsiders "with rare understanding and compassion" (Publishers Weekly), while often delving into the darkness of small towns and the suspense that can enter into even ordinary lives.
In her latest book, she amps that suspense up with the story of Ruth Corrigan, whose best friend was murdered when she was just 8 years old. Now a cop in her small hometown, Ruth is nevertheless still haunted by that day in the woods – a haunting that will come home to roost as the killer returns to town, and no one seems to believe Ruth about the past unless she does something about it herself.