From classics that depict Civil War-era conflicts to contemporary novels that snapshot modern day inequalities, this subset of Gothic literature offers a look into humanity that is both uncomfortably honest and undeniably vital.
What is Southern Gothic literature?
Southern Gothic literature is marked most notably by its highly atmospheric and visceral depictions of flawed Southern landscapes. Bearing thematic material which revolves around alienation, violence, and decay, these works are often of a grim and grotesque nature that align closely with the dirty realism genre.
Racial tensions, poverty, and occultism are a staple of Southern Gothic writings, woven in around eccentric characters and sinister circumstances—books by Carson McCullers, William Faulkner and Flannery O'Connor defined the genre.
Here are 12 incredible Southern Gothic novels you won't want to miss.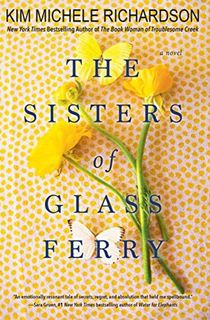 The Sisters of Glass Ferry
Whiskey is a way of life for the people of Glass Ferry, Kentucky—it has been for generations. Whiskey is how the citizens ensured their survival even through their lowest points, but no whiskey has ever been better than Beauregard "Honey Bee" Butler's.
Flannery Butler is the only one her daddy Honey Bee ever entrusted his recipe to, but Flannery is keeping more secrets than just the one. Flannery keeps the confidence of her twin sister Patsy, who is gorgeous in ways Flannery could only ever hope to be. But when Patsy and her date disappear on Prom night, everything falls to pieces.
Their mother holds out hope each year that Patsy will return on the twins' birthday, but it's two long decades before even a clue in the mystery surfaces in the muddy river. And Flannery will have to come to terms with the secrets and truths of her town, her family, and her own mistakes.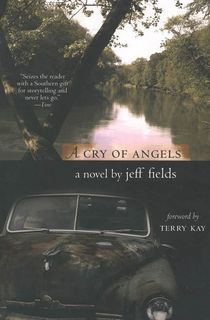 A Cry of Angels
It's the mid-1950s in Quarrytown, Georgia—tucked away in a slum known as the Ape Yard are four people who will rise to challenge both the status quo and the Machiavellian leader of their small southern town.
The quartet all live in one fated boarding house, daring to dream of a better life. Earl Whitaker and Tio Grant—a pair of teenage orphans, one white and one black—look up to two incredible adults. Em Jojohn is a Lumbee Indian and handyman, known for his binges and frequent and mysterious disappearances. Jayell Croom is a talented architect trapped in a loveless marriage. Together, the four follow Croom's vision for an Ape Yard rebuilt by its own community.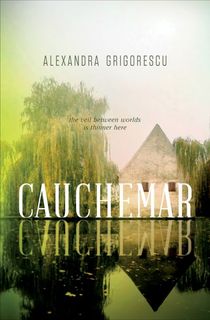 Cauchemar
At 20 years old, Hannah is living alone along a Louisiana swamp after her adoptive mother passed away.
However, when her birthmother Christobelle—a rumored witch who communes with the dead—walks back into her life, Hannah must resign herself to confronting the secrets, dark spirits, and incredible ability that haunt her. But what roles will an old childhood friend and a burgeoning new love play in her macabre story?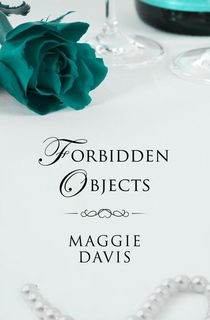 Forbidden Objects
Elizabeth Franklin Jefferson—known to those close to her as "Frankie"—is a descendant of slave owners in Georgia. She's also sensitive to the world beyond life.
Lazarus was an evil which rose from the dead off of a slave ship to reign over a Georgia plantation with the obeah—evil instruments of conjure. His malicious anger blurs the lines between life and death, and shatters the boundaries of space and time.
Frankie and her cousin Julian have reawakened this powerful evil which was supposedly put to rest long ago. As the members of Frankie's family begin to perish, will she be the next to fall?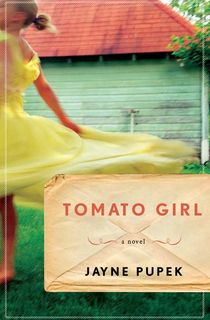 Tomato Girl
Blending a story about coming-of-age in a dysfunctional family with an atmospheric Southern gothic tale, Tomato Girl follows 11-year-old Ellie Sanders. Ellie knew she could count on her father to soothe her when her mother's instability got too scary—he had tranquilizers usually meant for horses. But now that her mother is pregnant, everything is falling apart.
A pretty teenage girl is meant to be growing tomatoes for sale at Ellie's father's general store, but even Ellie can tell there's more to her presence. As Ellie's security begins to slip away, so does her mother's sanity—a tragedy Ellie must both witness and tend to. Through betrayal and madness, Ellie learns the ways of growing up before she's ready.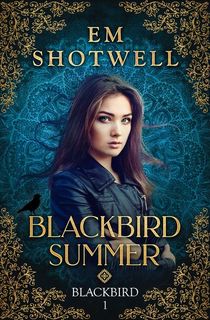 Blackbird Summer
Tallulah Caibre is Gifted—but as the world fears her, she sees it only as a curse. The residents of Brooklyn, Mississippi do their best to ignore her and her family until they show up at their door in search of a favor, cash in hand. And Gift or not, Tallulah is expected to follow a woman's traditional path of marriage and babies.
The life laid before her is one she's hardly looking forward to. Until she meets the rebellious Logan, who doesn't bat an eye at the Caibre family's reputation. But Tallulah must chose how much she's willing to risk for love and freedom when a tragedy further shatters the truce between her family and the townsfolk.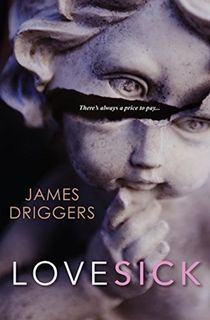 Lovesick
Welcome to Morris, South Carolina—a small town inhabited by both the rich and poor, all of them juggling hopes, ambitions, and desires. This collection of stories in this southern landscape ranges from the 1930s to present day, following a baker desperate to win a cooking contest, a widow with a dangerous obsession with a snake-charming televangelist, and more.
Their Eyes Were Watching God
This Harlem Renaissance classic follows the story of Janie Crawford as she grows from a vibrant yet oppressed teenage girl into an independent African-American woman charting the course of her own destiny.
Her tale begins with her blossoming sexual awakening and deep desire for love, and twists through loveless relationships which leave her feeling like property. As Janie gains financial independence, her connection to a drifter and gambler brings her the respect she's been seeking. But not even the path of love runs smooth...
Child of God
Lester Ballard is violent, volatile, and stripped of all connections and possessions after being released from prison following a false accusation of rape. As Lester devolves on the outskirts of society, his perverse presence haunts the hill country of East Tennessee. His extreme isolation pushes him further and further toward cruelty, until he progresses from a tragic outcast to a deplorable serial killer.
Swamplandia!
The Florida Everglades is home to Swamplandia!, a gator-wrestling theme park which also serves as the island home for 13-year-old Ava Bigtree. But Ava's whole family is thrown into chaos when her mother—the park's headliner–falls ill. Her father shuts down, while her sister dives headfirst into a romance with a strange character referred to as the Dredgeman, and her brother abandons them for a rival park. Desperate to bring order back to her family, Ava journeys through the magical swamps on a mission of salvation.
Beloved
Sethe escapes to Ohio after living a life born into slavery. Yet nearly two decades later, freedom still eludes her.
She is bogged down by memories of her beautiful home which bore witness to atrocities. And her new home is haunted by the ghost of the baby she lost, leaving behind a tombstone engraved only with the word "Beloved."
To Kill a Mockingbird
At once a poignant coming-of-age story and a vital examination of race, this classic follows the stories of prejudice in 1930s Maycomb, Alabama.
Through the eyes of a young girl named Scout, we see her crusading lawyer of a father sacrifice it all to defend a wrongly accused black man on trial for the rape of a white woman.
Featured image from cover of "Their Eyes Were Watching God" by Zora Neale Hurston.