Ah, math. The mere mention of it may send shivers down your spine, conjuring up images of endless equations and wasted youth. The truth is, even the most brilliant minds will go to great lengths to avoid dealing with math-heavy research. Or, maybe you can't relate at all and enjoy solving life's greatest mysteries with mathematical concepts. That's cool too.
Either way, if you want to learn more about this problem-solving knowledge that dates to ancient Mesopotamia, this list is for you. With easy-to-grasp explanations, real-world examples, fun philosophical examinations, and even holiday-themed equations, these books will boost your math confidence or hone in your already-there skills to help you become a math master.
Start your journey into all things math today, with these eight easy reads that make math fun and exciting!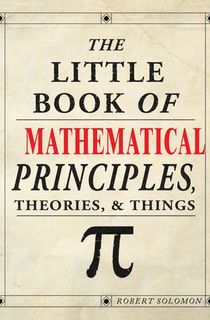 The Little Book of Mathematical Principles, Theories & Things
The Little Book of Mathematical Principles offers a simplified approach to serious math. It explains over 120 laws, theorems, and paradoxes in easy-to-understand terms. Renowned mathematics writer Dr. Robert Solomon takes readers on a captivating journey through the fundamental principles of modern math.
He provides fascinating answers to some of life's puzzling questions, like the discovery of the great pyramid, the definition of a perfect number, and a theory for stacking oranges. This book is an excellent resource for anyone looking to understand mathematical principles without confusing and technical jargon.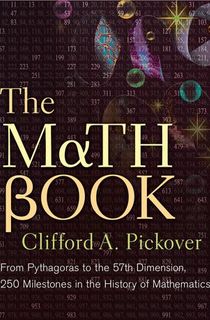 The Math Book
The Math Book is a must-read for anyone interested in the wonders of mathematics. Spanning 250 milestones in mathematics, this account takes readers on a journey through time, starting millions of years ago with "ant odometers" and progressing to our current pursuit into new dimensions.
With stunning illustrations and engaging content, each mathematical concept is brought to life. Discover some of life's most fascinating mysteries such as cicada-generated prime numbers, magic squares from centuries ago, the discovery of pi and calculus, and the butterfly effect.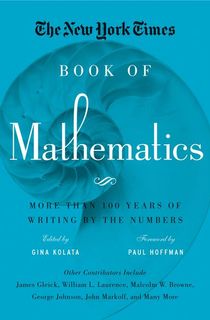 The New York Times Book of Mathematics
In this tome, The New York Times has compiled its best writings on all things math. With more than 100 articles, topics range from statistics, famous problems, chaos theory, computers, and many more.
This book is ideal for math enthusiasts and casual enjoyers alike. It answers many fascinating problems in an easy-to-understand way and provides real-world applications of mathematical concepts.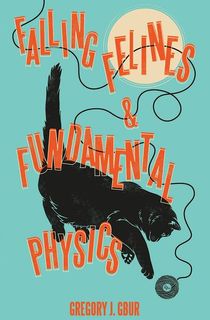 Falling Felines and Fundamental Physics
Have you ever wondered how a cat always manages to land on its feet? If so, you're in luck because physicist and cat owner Gregory Gbur is here to explain this widespread phenomenon. Through elements of physics, physiology, mathematics, and robotics, you will learn the secrets of feline reflexes.
However, you'll also find that the finer details surrounding this topic continue to be hotly debated. As with many other aspects of feline behavior, the more we explore, the more we uncover about these fascinating creatures.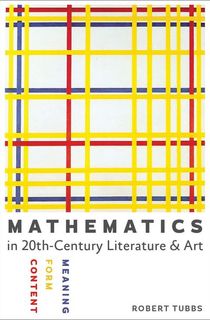 Mathematics in Twentieth-Century Literature & Art
Robert Tubbs sets out to explore the relationship between mathematical ideas in arts and literature in this philosophical guidebook. Tubbs suggests that many artists and writers of the twentieth century were guided by mathematical concepts in their aesthetic visions, even if they didn't have a real interest in mathematics.
Through this exploration, Tubbs argues that understanding the mathematical inspiration behind art can enhance one's appreciation of it. He takes readers on a journey through the works of great artists of the last century, challenging traditional ideals and offering a fresh perspective. This is a great resource for not only mathematicians but anyone interested in discovering how math is involved in the arts.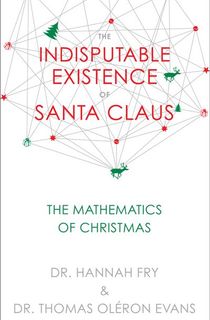 The Indisputable Existence of Santa Claus
With a humorous and insightful approach, The Indisputable Existence of Santa Claus uses Christmas-themed examples to explain mathematical concepts. Famous mathematicians Dr. Hannah Fry and Thomas Evans take readers on a witty and analytical journey through traditional holiday activities.
Learn the mathematics behind gift-wrapping, board games, and cooking the perfect turkey. Even discover how to set up a mathematically perfect game of Secret Santa. This book is an entertaining read that will bring some much-needed mathematical joy to the holiday season.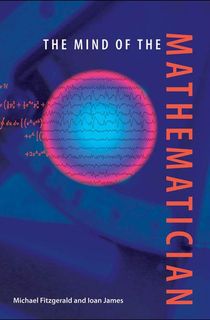 The Mind of the Mathematician
Math is a universal language, yet it often goes overlooked and is under-taught in school systems. This book invites readers to experience math in a new and fun way, using real-life scenarios and word problems.
Throughout six math-themed chapters, readers will follow a cast of characters as they navigate job applications, romantic relationships, encounters with aliens, and other life events, all of which are intertwined with math. This is a great read to show just how much math can play a role in our everyday lives.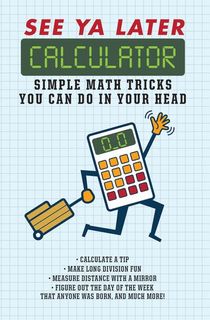 See Ya Later Calculator
Calling all math haters! This book is for you. It's designed for those who dislike math and is packed with practical, easy, and entertaining tricks for solving mental math problems.
Many of us would love to avoid math, but the truth is we use math daily for simple tasks like calculating a tip, estimating grocery costs, or figuring out an interest rate. Fortunately, math can be simple and enjoyable, especially when you know how to do it mentally.
This book presents over 125 easy-to-remember math tricks that are step-by-step and straightforward to learn, allowing readers to perform daily math tasks much faster than finding and using a calculator.