The Mayo Clinic has been ranked as the number one hospital in the United States for the past six years. In addition to providing care to patients, it is also one of the largest centers for medical education and research.
Over the years, they have published a number of books on all kinds of aspects of health that draw from their world-renowned research. From tips to improve your general health to managing specific conditions, here are 23 Mayo Clinic books to keep up your healthy habits.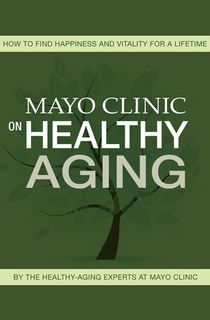 Mayo Clinic on Healthy Aging
Everyone knows that our bodies change as we get older, but it can be hard to know what to do to maintain a healthy lifestyle. In this book, the experts at the Mayo Clinic have compiled a list of tips on how to best manage changes in your body and reduce the risk of health problems as you get older.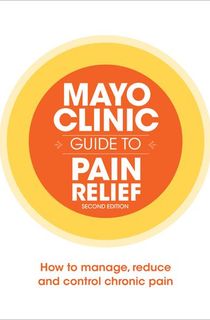 Mayo Clinic Guide to Pain Relief
Based on the techniques used at the Mayo Clinic's Comprehensive Pain Rehabilitation Center, this book contains everything you need to know to manage chronic pain. This guide is split into three sections on understanding chronic pain, treating chronic pain, and managing chronic pain so that it doesn't interfere with the rest of your life.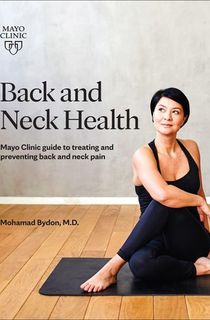 Back and Neck Health
It has been estimated that over 80 percent of Americans experience at least one bout of back pain in their lifetimes, which isn't hard to imagine when you consider just how much work your neck and back do every day. This book examines common neck and back issues and what causes them and also provides many simple things you can do to alleviate the pain at home as well as treatments you can seek from a doctor.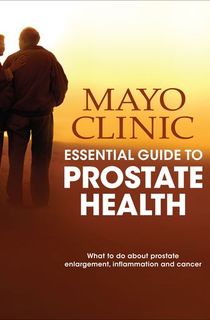 Mayo Clinic Essential Guide to Prostate Health
Thanks to advances in medicine, many prostate issues are now easily treatable. This book contains information about every aspect of prostate health including when to schedule a checkup and how doctors diagnose and treat various prostate conditions.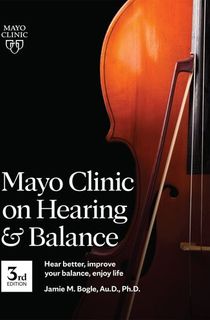 Mayo Clinic on Hearing and Balance
There are many possible dangers to good vision, and this guide takes you through the steps you can take to protect yourself and your eyes in order to keep your vision sharp through all stages of life.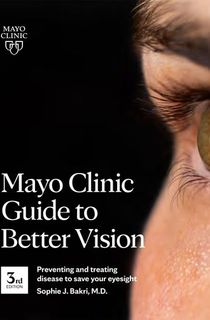 Mayo Clinic Guide to Better Vision
There are many possible dangers to good vision, and this guide takes you through the steps you can take to protect yourself and your eyes in order to keep your vision sharp through all stages of life.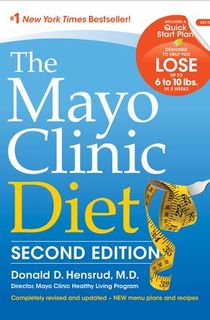 The Mayo Clinic Diet
This number one New York Times bestseller is designed to help you lose weight and keep it off. Experts from the Mayo Clinic have designed meal plans and recipes as well as tips to keep up your healthy eating habits.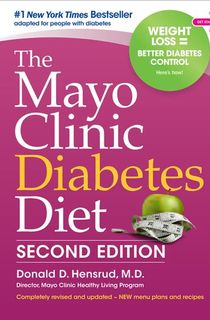 The Mayo Clinic Diabetes Diet
Losing weight is the most effective way to manage diabetes, and this diet is directly adapted from the original Mayo Clinic Diet, specifically for diabetes patients. The plan allows you to lose weight in a healthy way.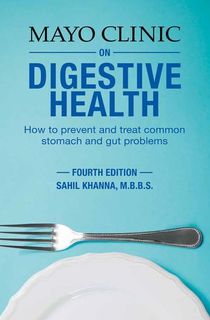 Mayo Clinic on Digestive Health
There are many conditions that can impact your digestive health, and this book serves as an excellent reference for information on how to treat many of these conditions as well as prevent more serious diseases. It also includes mealtime recommendations so you can continue to enjoy delicious food in a comfortable way.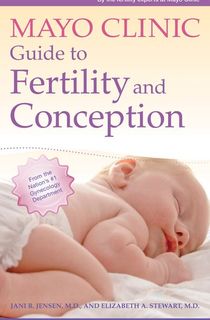 Mayo Clinic Guide to Fertility and Conception
Deciding to start a family is one of life's biggest decisions, and it comes with a host of unknowns. The fertility experts at Mayo Clinic have compiled a list of answers to many of the most common questions surrounding pregnancy including how to increase your chances of getting pregnant and what lifestyle changes you should make in order to ensure your best chance at a healthy pregnancy.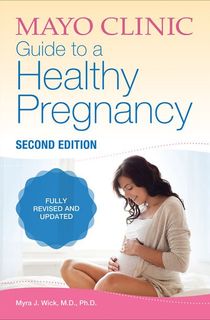 Mayo Clinic Guide to a Healthy Pregnancy
This book contains everything you need to know about how to have a healthy pregnancy from the first weeks to just before delivery. It also features tips on how to live the healthiest lifestyle and information about the latest developments in prenatal medicine.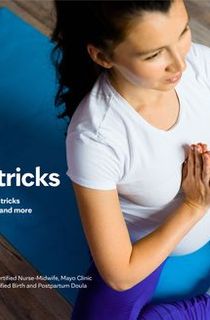 Obstetricks
Featuring the expertise of a Mayo Clinic certified nurse-midwife and doula, Obstetricks will help make your experience with pregnancy and childbirth the exciting and positive one it should be. In addition to tips about how to have a healthy pregnancy, it also contains important information about how to handle labor pain both as a mother and as a labor partner.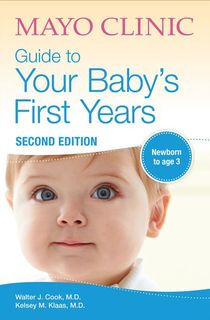 Mayo Clinic Guide to Your Baby's First Years
This is an essential guide to the earliest stages of your child's life. It features advice on everything from nutrition to sleep habits and even dealing with tantrums.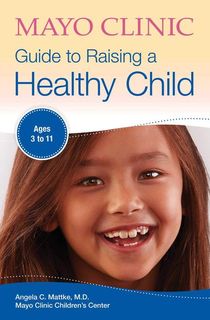 Mayo Clinic Guide to Raising a Healthy Child
The time between ages three to 11 is one of great change in every child's life, and this book serves as a companion for dealing with all kinds of issues that can come up as your child grows. Divided into six sections, it addresses things like managing a picky eater to common illnesses to guidance on how to manage the relationships in your own family.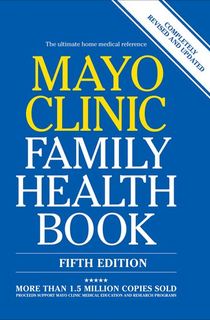 Mayo Clinic Family Health Book
This book is a handy reference for every member of your family that contains information on treatments for injuries, common illnesses, and more complex diseases. It contains sections on all of these things as well as how to seek treatment and a full-color section to help understand human anatomy.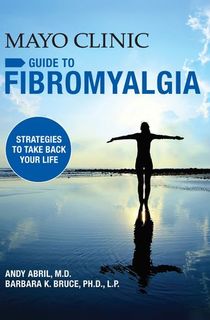 Mayo Clinic Guide to Fibromyalgia
Fibromyalgia is one of the most misunderstood conditions, and this book seeks to answer all questions about it from defining what it is and isn't to laying out strategies for best managing symptoms to return to enjoying life. The strategies in this book come from both medical experts and real-life fibromyalgia patients.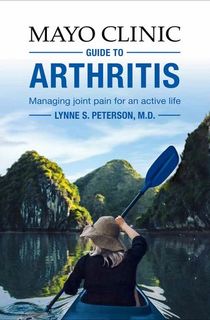 Mayo Clinic Guide to Arthritis
The joint pain caused by the various forms of arthritis is the most common cause of disability in America, but that doesn't have to stop you from enjoying your life. Based on the knowledge of Mayo Clinic doctors, nurses, and physical therapists, this book provides guidance on the latest developments in treating arthritis as well as provides tips on how to best manage joint pain in your day-to-day life.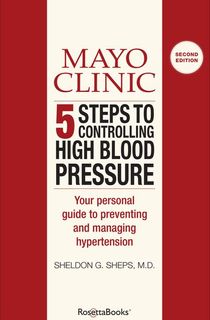 Mayo Clinic 5 Steps to Controlling High Blood Pressure
This guide provides easy steps to managing and controlling high blood pressure. The strategies in this book can help you live healthier, often without the hassle of medications.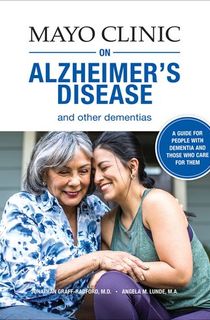 Mayo Clinic on Alzheimer's Disease and Other Dementias
Alzheimer's disease and other dementias have long been considered some of the hardest conditions to manage, but as experts from the Mayo Clinic describe, increasing advances in medicine are reason for hope. This book contains up-to-date information about what experts know about dementia and gives recommendations for caregivers as well as ways to spot symptoms early on.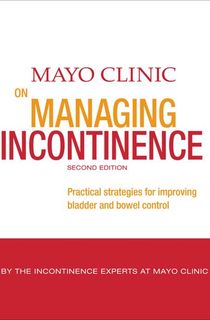 Mayo Clinic on Managing Incontinence
Incontinence is a condition that affects over six million Americans, but there are ways to manage and sometimes even cure it. This book contains many strategies for dealing with incontinence from noninvasive therapies, tips on how to find the right medication, and ways to improve your eating habits to avoid irritating your bladder and bowel.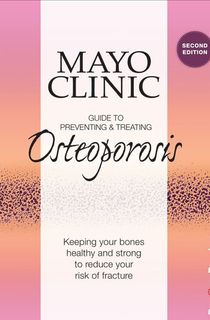 Mayo Clinic Guide to Preventing & Treating Osteoporosis
Recent medical advances have proven that there are ways to effectively manage and even prevent Osteoporosis. This guide outlines these new advances while also providing important tips on how to reduce your risk of fracture and explaining the ways that good posture and fitness can help manage the condition.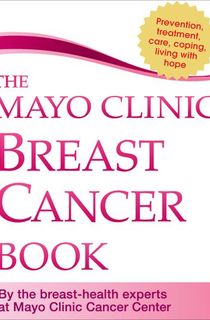 The Mayo Clinic Breast Cancer Book
When dealing with breast cancer, many questions can come up. From how to prevent the disease, to how to go about treatment and how to emotionally deal with a diagnosis. Supplemented by accounts of women who have successfully dealt with breast cancer, this book provides answers to many of these questions and stresses that breast cancer is highly treatable, there is always a reason for hope.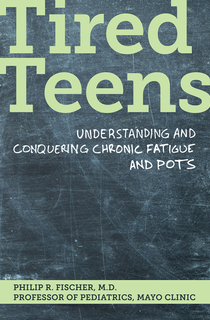 Tired Teens
There are a multitude of reasons why a teenager can be tired, but when that tiredness turns into overwhelming exhaustion, there might be an underlying cause. While some causes like bad sleeping habits are easy to remedy, others, like postural orthostatic tachycardia syndrome, or POTS, require extra care. In Tired Teens, Mayo Clinic Professor of Pediatrics Dr. Philip R. Fischer explains what to look for in determining the cause of your teen's tiredness and what to do going forward.
Featured photo via Wikimedia Commons.