It's all too easy for history books to render war down into a series of charts and graphs, statistics and troop movements. Such accounts may convey the facts, but they do little to really get across what life was like for the people immediately affected.
For that, we often turn to military memoirs, which can showcase the effect of war on the rank-and-file troops who fought in them, or those who worked alongside the armies to bring succor or simply document what was taking place. In these eight page-turning memoirs, we are put into the thick of things alongside soldiers, journalists, and members of the resistance in conflicts from the Napoleonic Wars to the recent war in Iraq.
These books fulfill a prompt in our Fall 2022 Reading Challenge!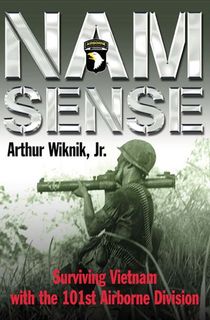 Nam Sense
Recipient of an Honorable Mention from the Military Writers Society of America, this unflinching account of one of the nation's most unpopular wars from the point of view of the soldiers who fought in it has been called unsparing in its honesty.
Arthur Wiknik was nineteen when he was sent to Vietnam. While there, he saw his first dead body, was the first in his unit to reach the top of Hamburger Hill, defied orders, fraternized with the locals, faked insanity to get some R&R, and much more. As the anti-war movement back home began to affect morale, this memoir tells the story of what life was like in the jungles of Vietnam for the everyday soldiers who were sent there to fight – and what was waiting for them when they came back home.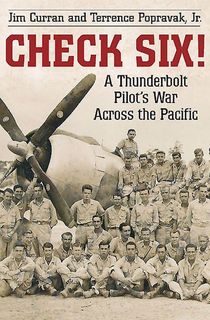 Check Six!
James Curran flew with the first P-47 Thunderbolt outfit in the Pacific Theater during World War II. After the attack on Pearl Harbor, he volunteered as an Army fighter pilot, and in this "wonderful, fast-paced read" that is recommended "for any World War II aviation enthusiast" (Military Review), he recounts his experiences not only learning to fly the Thunderbolt but also fighting in the Pacific against Japanese pilots in more nimble planes and helping to start the "Black Rams" fighter squadron.
A gripping account of the air war in an often-neglected part of World War II history, this page-turning memoir puts readers directly in the pilot's seat.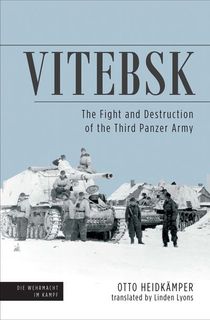 Vitebsk
Located in Belarus, Vitebsk was designated as a "fortress town" by the Germans during World War II, meaning that it was a location of strategic importance that must be held at all costs. Among the soldiers assigned to hold it was Otto Heidkamper, chief of staff of the 3rd Panzer Army stationed around Vitebsk from 1942 through 1944.
As Soviet forces encircle the town, Heidkamper's "incisive and accurate account" (Army Rumour Service) outlines the German defenses, complete with detailed maps, as they struggle to hold out against superior numbers. By the time they were finally defeated in Vitebsk, some 20,000 German soldiers had perished in the defense, and another 10,000 were captured. Heidkamper was there, and he tells it all in this vital book.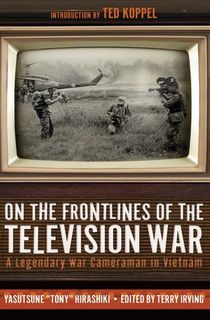 On the Frontlines of the Television War
Vietnam has been called the first "television war," and almost everything about the conflict was shaped by the fact that, for the first time, vivid and direct images of it could be seen in living rooms all across America. In order for that to be possible, camera crews and photojournalists had to be right in the thick of things, on the ground in Vietnam, in the heat of battle alongside the soldiers.
Yasutsune Hirashiki was one of those photographers. In fact, according to David Westin, former President of ABC News, he was "an essential piece of the foundation on which ABC was built." Now, for the first time in English, audiences can read this amazing first-hand account of his experiences "in country."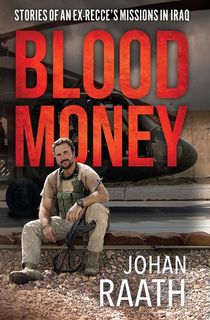 Blood Money
A former member of Special Forces, a presidential bodyguard, and now a private military contractor, Johan Raath was no stranger to conflict by the time he entered Iraq. And yet, the years he spent in that conflict zone were among the most dangerous and taxing of his life.
Within two weeks, he had been shot by an AK-47, and that was only the beginning. In this tell-all memoir, he vividly brings to life his existence in a conflict zone that cost many lives. What life was like for those who worked as security forces guarding engineers and others, and how they struggled to survive day-in and day-out.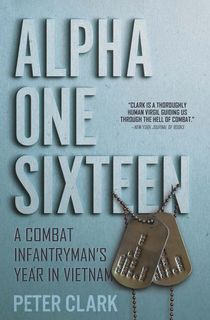 Alpha One Sixteen
Peter Clark is "a thoroughly human Virgil guiding us through the hell of combat" in this "great and necessary addition to the canon of Vietnam War memoirs," according to the New York Journal of Books.
Spanning the events of just one year "in country," Clark's memoir follows his evolution from green recruit to seasoned soldier, explores the horrors and surprising humanity of war, and details the daily lives of the soldiers who served. A revealing look at humanity in the face of horror and daily agony, Clark's memoir was a Military Book Club main selection.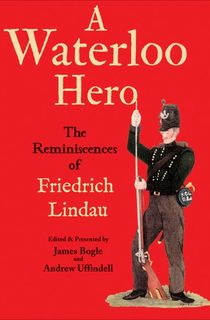 A Waterloo Hero
While memoirs of modern-day wars are relatively common, memoirs recounting the lives of common soldiers in wars from throughout history are comparatively thin on the ground. This makes Friedrich Lindau's account of his life as a soldier in the Napoleonic Wars uniquely valuable.
A soldier serving under Wellington, Lindau's writing is concerned not with "strategy or tactics" but "things that concern the lowest ranks – staying alive and where his next meal would come from" (The Napoleon Series). It's no wonder that Military Illustrated Magazine called it, "A military memoir that fully deserves to become a classic."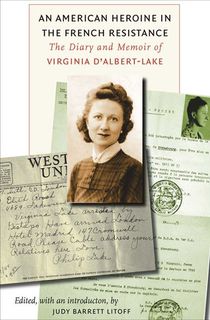 An American Heroine in the French Resistance
"An invaluable record of the workings of the French Resistance by one of the very few American women who participated in it" (Providence Journal), this unforgettable book combines the wartime diaries and prison memoir of Virginia D'Albert-Lake, who joined the French Resistance when the Nazis took the country in 1943.
During the war, she sheltered downed pilots and later she was confined to a Nazi prison camp. Throughout it all, she stayed true to her ideals and her love for her husband, and after the war her actions earned her the Legion d'Honneur and the Medal of Honor.