Following the resounding success of Knives Out, Daniel Craig reprises his role as detective Benoit Blanc in Rian Johnson's latest masterpiece, Glass Onion. This film features the same razor-sharp detective with a new conniving crew and a murder case that's more than meets the eye. Viewers are left on the edge of their seats as Benoit unravels a plot based in greed, jealousy, and vengeance in this suspenseful satire on modern tech billionaires.
If watching Glass Onion left you hungry for more, we've rounded up 10 books with similar twists and turns that will leave you breathless.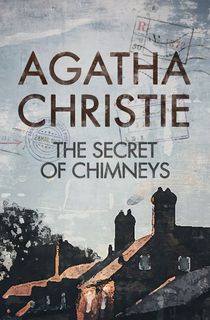 The Secret of Chimneys
Beyond the fact that anything by Agatha Christie is sure to have you hooked, her writing was one of the inspirations for Knives Out, so it's only natural she would be first on this list.
As Superintendent Battle uncovers the conspiratorial plots and secret scandals that led to the death of the prince of Herzegovina, readers will be reminded of the types of high-profile characters featured in Glass Onion.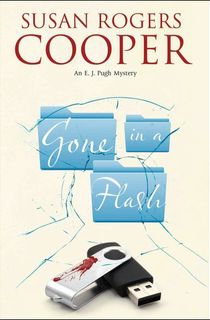 Gone in a Flash
E.J. Pugh has decided to put her sleuthing skills to rest after her long history of dangerous detective work left her relationship with her husband on thin ice. But when their foster daughter Alicia vanishes along with a peculiar black satchel while on the way to drop off their son at college, E.J. finds herself once again involved in a mystery. Featuring "plenty of red herrings and amusing characters," this is a whodunit you won't want to put down (Kirkus Reviews).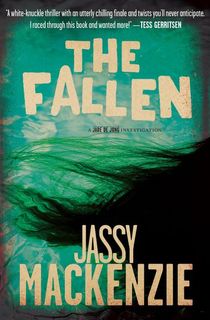 The Fallen
The third installment of the Jade de Jong series finds PI Jade de Jong wrapped up in the stabbing of a diving instructor while on a vacation-gone-wrong. As Jade and her ex David put their differences aside to solve the mystery, readers are reminded that even the least likely suspects can be guilty.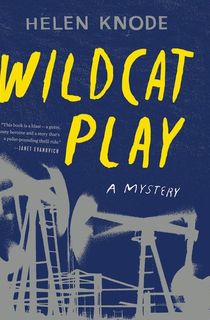 Wildcat Play
After getting involved in a Hollywood murder case that almost got her killed, Ann moves to Oklahoma to work for a powerful family friend. When her coworker dies under suspicious circumstances, Ann can't refuse the chance to catch a killer again, but she should have learned from her previous mistakes.
Just like in Glass Onion, the one cracking the case in this story must uncover the plot before the murderer gets them first.
The Marathon Conspiracy
This mystery set in classical Athens will engross crime fiction and history fans alike. Detective Nicolaus and priestess Diotima are supposed to be getting married, but their wedding plans come to a halt when the remains of a tyrant ruler thought to be long-dead in faraway lands are discovered in Athens.
When the young schoolgirl who discovered the remains is found dead, detective Nicolaus is set to solve these interlocking mysteries with complicated ties.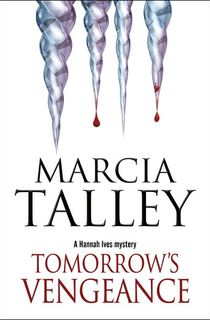 Tomorrow's Vengeance
Readers discover that some grudges never die as a mystery unravels within the walls of a retirement community. When Hannah Ivy finds one of the community residents murdered, she enlists herself to help the local detective narrow down a long list of suspects.
With the addition of Nadine Smith, Hannah's friend and one of the residents within the community, this unlikely trio resembles the unusual cast of amusing characters featured in Glass Onion.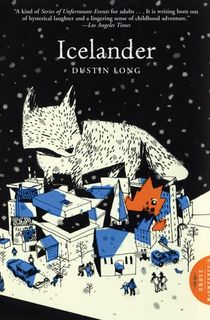 Icelander
Discover thrilling twists and turns in a novel that will keep you on the edge of your seat. A Nordic mystery ensues when a local woman dies the day before the annual celebration in honor of legendary town crime-stopper, Emily Bean.
While everyone expects Emily's daughter to take on the case, she's uninterested in doing the hard detective work to find the murderer herself. But that's not to say the murderer is uninterested in finding her…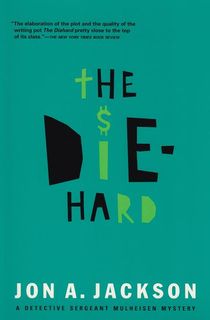 The Diehard
When a beautiful young heiress is found dead in an affluent part of crime-ridden Detroit, detective Sgt. "Fang" Mulheisen must determine whether her death was the tragic result of a robbery-gone-wrong, or something more sinister. With a plot that thickens with each layer uncovered, this elaborate and fast-paced mystery will thrill and shock you.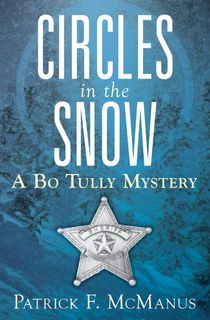 Circles in the Snow
Detective Tully thought his long career of small-town crime was coming to an end, but Circles in the Snow finds him facing his most perplexing case yet. A confounding mystery with not only one but several likely suspects to choose from, this witty story echoes the charm of Glass Onion.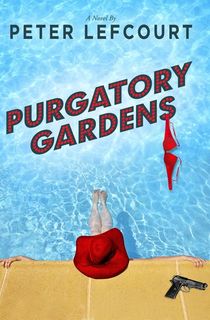 Purgatory Gardens
What happens when two middle-aged men put a hit out on each other in an attempt to squash the competition for one woman's affections? Find out when "mature" former movie star Marcy Gray becomes entangled in Sammy Dee and Didier Onyekachukwu's competition for her love.
"Hilarious, touching, beautifully written, and engaging throughout . . . A hard-hitting but good-natured satire of just about everything that makes us Americans. Two thumbs up." —Howard Frank Mosher, author of Stranger in the Kingdom