The Big Apple. The City That Never Sleeps. When it comes to metropolises, few are as iconic, as romantic, or as atmospheric as New York.
It's been the setting of countless movies, books, plays, and more over the years, and these 10 whodunits capture the majesty, mystery, and magic of the Empire State in ways that bring the city to life, as thoroughly as they do its (often less-than-savory) inhabitants.
These books fulfill a prompt in our Fall 2022 Reading Challenge!
The Wild Life
Fourth in David Gordon's "unique and worthwhile" (CrimeReads) Joe the Bouncer series, The Wild Life explores the seedy underbelly of 21st century New York, with prose that has been compared to Elmore Leonard and Donald Westlake.
Joe Brody is an ex-Harvard student who is also ex-Special Forces, suffering from PTSD and struggling to turn his life around. He lives with his grandmother in Queens and works as a bouncer at a strip club – but he's also the unofficial sheriff of New York's underworld, thanks to his friendship with the head of the city's Italian Mafia. And when some of New York's most in-demand call girls begin to go missing, it's up to Joe to find out who's been preying on them and put a stop to it.
First Victim
Alice McKerrity is a judge on the bench of Manhattan's Supreme Court, but her latest case is haunting her and threatening to unravel her life, exposing a dark secret from her past in this "top-notch psychological/legal thriller." (Book Reporter) Told from three different points of view, First Victim blends courtroom drama with a mysterious cold case that ties the past to the present and threatens to upend the lives of three women as it "builds to a harrowing, action-packed finale" (Publishers Weekly).
The Last Commandment
An experienced screenwriter and producer, Scott Shepherd brings his expertise in crime dramas to his "Austin Grant of Scotland Yard" series. In this third book, Grant tracks a killer from Christmastime in London to New York City – a twisted killer who is slaying those who have transgressed one of the Ten Commandments. "A fast-paced tale that weds its golden-age homage to some serious violence" (Kirkus), The Last Commandment builds to a "shocking, made-for-TV reveal" that will "appeal to fans of crime dramas." (Library Journal)
The Lady in the Silver Cloud
When 75-year-old Muriel Cantrell is found murdered after a Halloween party, no one seems to know who could have had it out for the charming old woman. However, once an NYPD lieutenant, a washed-up writer, and his basset hound Lulu all get involved, the case quickly turns up suspects aplenty, as well as Muriel's unlikely history and the source of her mysterious wealth, in this book that The New York Times Book Review called "confection in the guise of a mystery novel; it goes down easy as a milkshake."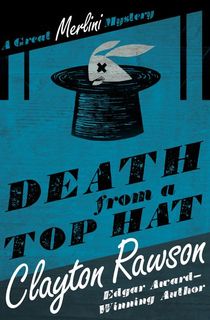 Death from a Top Hat
Originally published in 1938, Death from a Top Hat, the first of four novels starring retired stage magician turned consulting detective The Great Merlini, was named one of the best locked room mysteries of all time, and adapted to the screen as Tod Browning's final film, Miracles for Sale, in 1939.
When two victims are found murdered in separate locked rooms under similar circumstances, the police are baffled, and call in Merlini. Fortunately, the former magician is in his element, as the suspects include a professional medium, an escape artist, a ventriloquist, and others in this classic whodunit that Publishers Weekly calls, "One of the all-time greatest impossible murder mysteries."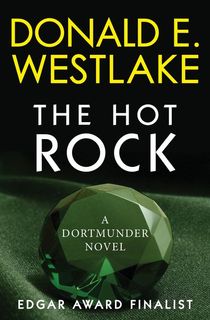 The Hot Rock
Donald Westlake's classic 1970 heist novel first introduced readers to one of his most enduring characters, John Archibald Dortmunder. When we meet him in The Hot Rock, Dortmunder is a veteran of the "police action" in Korea, a two-time loser who was formerly married to a nightclub performer named Honeybun Bazoom. Inexplicably, he has been chosen to head up a team to steal an emerald worth a cool half-million.
Even as he assembles a team of eccentric crooks, however, it's obvious that things are not going to go smoothly – and everything is not as it seems. Adapted to the screen in 1974, with Robert Redford as Dortmunder, The Hot Rock was the first of some 14 novels and short stories to feature the character over the next forty years.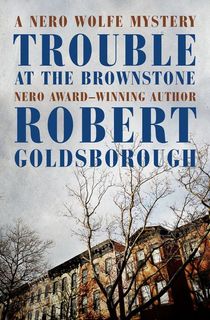 Trouble at the Brownstone
Originally created by mystery writer Rex Stout in 1934, the unlikely sleuth Nero Wolfe became one of the genre's most beloved characters. Loathe to leave his brownstone on New York's West 35th Street, Wolfe solves crimes through the use of go-betweens and runners who do the legwork, while he puts the pieces of the puzzle together from the comfort of his own home.
Stout passed away in 1975, after writing some 39 Nero Wolfe books, and his estate eventually approved the production of more novels starring the housebound detective, penned by journalist Robert Goldsborough. The most recent of these is Trouble at the Brownstone, which sees trouble coming right to Wolfe's doorstep when his gardener is beaten into a coma.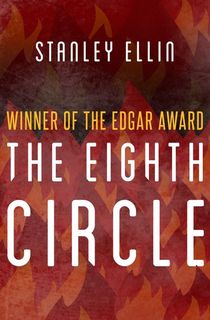 The Eighth Circle
Winner of the Edgar Award when it was first published in 1958, Stanley Ellin's novel removes much of the romance from the private detective business. For the investigators at the Conmy-Kirk detective agency, the work is just a job, like any other—combing through documents and files in search of the small details that can make or break a case.
However, when they're brought on to investigate police corruption in New York City, co-owner Murray Kirk finds his own motives confused, as his infatuation with the client's daughter leads him down a dark path into the city's underbelly. Read it to see why legendary author Lawrence Block said that, "Ellin consistently wrote the best mystery stories of his time."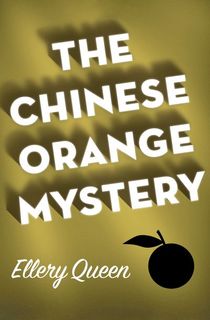 The Chinese Orange Mystery
Another book that was selected as one of the top ten locked room mysteries of all time, The Chinese Orange Mystery has one of the genre's oddest conceits. In the waiting room of a New York publisher's hotel suite, an unknown caller is found murdered. No one appears to have entered or exited the room, and yet there is much more than a body to contend with – everything in the room appears to have been turned backwards. The victim's clothes are now on backward, and all the furnishings in the room have been turned around.
Something else is missing, too. A single tangerine from a bowl of fruit. What does it all mean? Enter Ellery Queen, both the fictional sleuth and the authorial pseudonym of mystery authors Frederic Danny and Manfred Bennington Lee, who created one of mystery fiction's most beloved characters.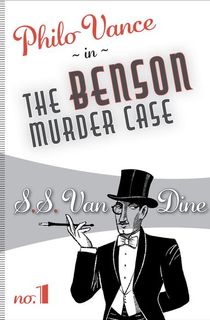 The Benson Murder Case
The high society of Manhattan is shocked by the murder of playboy stockbroker Alvin Benson in this 1926 classic that introduced readers to amateur sleuth Philo Vance, one of the most legendary characters in the genre.
Based on the real-life 1920 murder of bridge expert Joseph Browne Elwell, S. S. Van Dine's novel not only launched a string of Philo Vance mysteries, it was adapted to film in 1930, starring William Powell, who would go on to play Nick Charles in the Thin Man series of movies, adapted from the works of Dashiell Hammett.