March is Women's History Month, and we're closing out the celebrations by highlighting the accomplishments of women past and present with a special giveaway. We've partnered with online feminist community The Woolfer, the team behind What Would Virginia Woolf Do?, to bring you an exciting grand prize: One lucky winner will receive a tote bag from The Woolfer, along with an Amazon Fire 7 tablet pre-loaded with 20 ebooks. Choose from our list of 100 titles to fill your tablet with what you want. From well-established literary giants like Octavia Butler and Virginia Woolf to culinary star Dominique Crenn, this list is bursting with inspirational reads by powerful women in every genre.
By submitting your email address, you agree to receive emails from Early Bird Books and The Woolfer.
For full details, see official rules .
Note: The sweepstakes is open to all legal residents of the 50 United States and Washington, DC who are 18 years of age and older by March 27, 2019.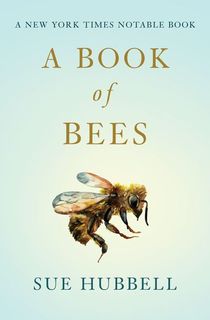 A Book of Bees
A New York Times Notable Book: "A melodious mix of memoir, nature journal, and beekeeping manual" (Kirkus Reviews).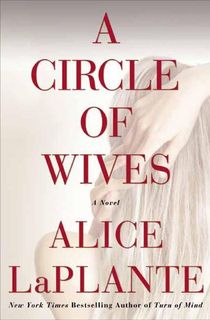 A Circle of Wives
From the New York Times-bestselling author of Half Moon Bay. "Marriage is as mysterious as murder in LaPlante's captivating psychological thriller" (People).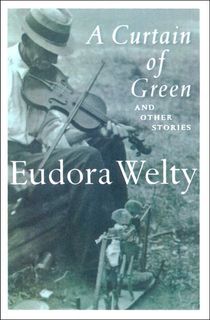 A Curtain of Green
The debut short fiction collection from the Pulitzer Prize-winning Southern author: "A fine writer and a distinguished book" (The New Yorker).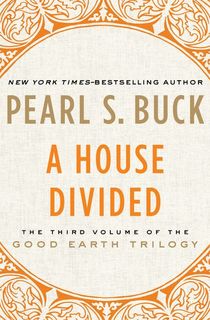 A House Divided
A man returns to his native China to find upheaval in both his homeland and his family in this novel by a New York Times-bestselling author.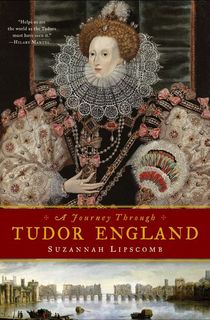 A Journey Through Tudor England
From King Henry VII to Queen Elizabeth I, this detailed English history brings the past to life through the sights and personalities of the Tudor dynasty.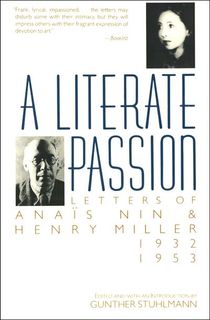 A Literate Passion
A "lyrical, impassioned" document of the intimate relationship between the two authors that was first disclosed in Henry and June (Booklist).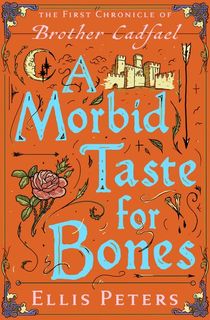 A Morbid Taste for Bones
In the first installment of the iconic medieval mystery series, Brother Cadfael is on an expedition to acquire a saint's remains for Shrewsbury Abbey—but finds intrigue and murder instead.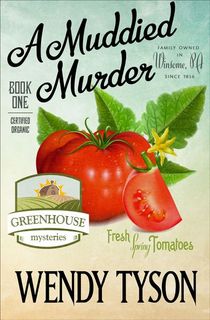 A Muddied Murder
"A delicious debut mystery as smart farmer-sleuth Megan Sawyer tills the dirt on local secrets after a body turns up in her barn." —Edith Maxwell, national bestselling author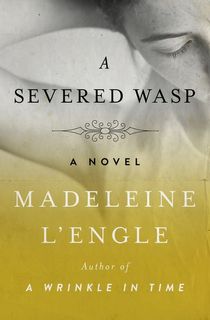 A Severed Wasp
A retired musician returns to performing in this "soul-satisfying" novel from the award-winning author of A Wrinkle in Time (Norman Lear).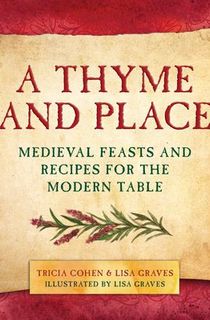 A Thyme and Place
Take a culinary trip to the past with this whimsical celebration of Middle Ages cookery. Includes illustrations!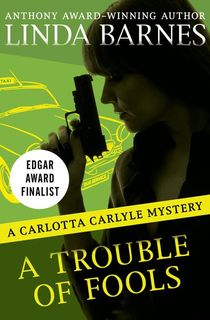 A Trouble of Fools
This award-winning debut mystery introduces a Boston PI who's "one of the most sparkling, most irresistible heroines ever to grace the pages of a whodunit" (Chicago Sun-Times).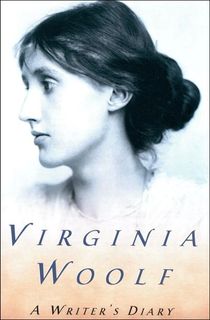 A Writer's Diary
In her journals and writing exercises, this novelist "comes to us with all the brilliance, perceptiveness, and restraint we could wish" (Kirkus Reviews).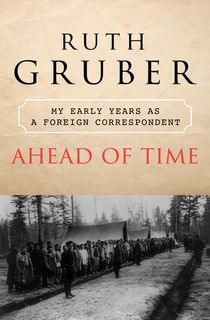 Ahead of Time
The renowned journalist and Jewish activist looks back on her first 25 years in "one of the most evocative journalistic autobiographies to appear" (Publishers Weekly).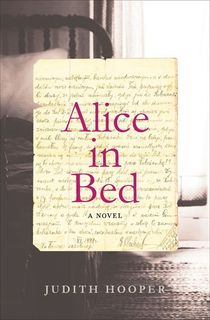 Alice in Bed
"[A] literary feast" of a novel that "portrays the exciting, frustrating, and perplexing private life of bed-ridden Alice [James]" (Publishers Weekly).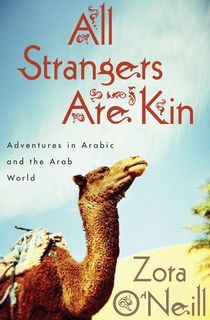 All Strangers Are Kin
An American woman determined to learn the Arabic language travels to the Middle East to pursue her dream in this "witty memoir" (Us Weekly).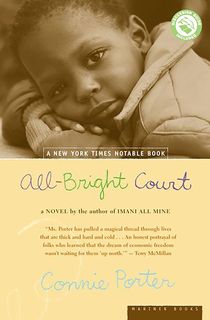 All-Bright Court
A New York Times Notable Book: A novel spanning two decades in the lives of an African American family as their upstate New York steel town slowly decays.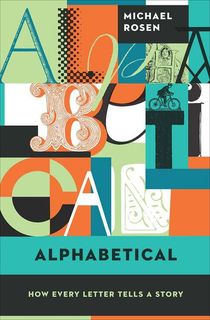 Alphabetical
A "beguiling...passionate and funny" biography of the alphabet—from A to Z and umlauts to dictionaries—by a bestselling author "whose fervor is contagious" (Boston Globe).
Ambitious Brew
A "fascinating and well-documented social history" of American beer, from the immigrants who invented it to the upstart microbrewers who revived it (Chicago Tribune).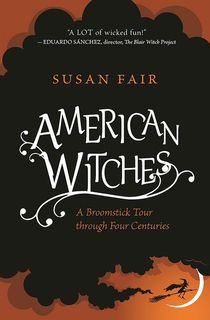 American Witches
The myths and mystery of witchcraft, witch hunts, and how they made history in the United States in a fascinating book that's "a lot of wicked fun" (Eduardo Sanchez, Director of The Blair Witch Project).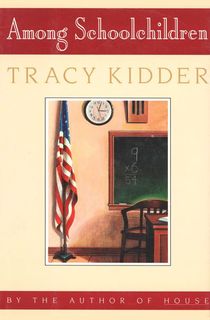 Among Schoolchildren
The Pulitzer Prize-winning author's classic, "brilliantly illuminated" account of education in America (The New York Times Book Review).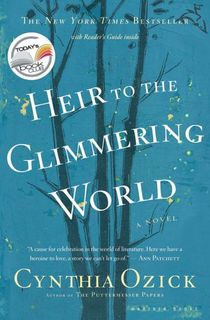 Heir to the Glimmering World
A teenage girl goes to work for a chaotic family of Jewish immigrants, in a New York Times bestseller that's "a cause for celebration" (Ann Patchett).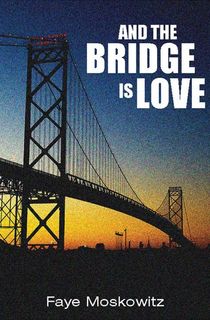 And the Bridge Is Love
A collection of life stories so funny, moving that "you don't have to be a Jewish feminist mama to love this book...but it wouldn't hurt" (Tablet Magazine).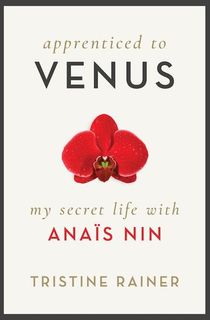 Apprenticed to Venus
The memoir of a woman who was mentored by the author of Delta of Venus is a "unique insider's portrait of a complex, pivotal figure in women's liberation" (Kirkus Reviews).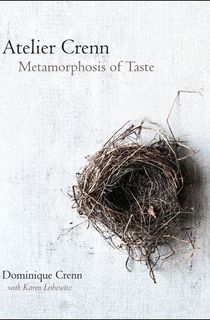 Atelier Crenn
The debut cookbook from the first female American chef to earn two Michelin stars.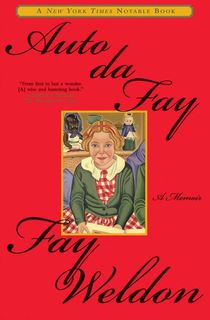 Auto da Fay
A New York Times Notable Book: The "wise and haunting" memoir from one of England's most witty and beloved writers is "from first to last a wonder" (Jonathan Yardley, The Washington Post).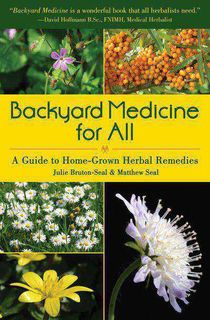 Backyard Medicine for All
Fifty plants that can help treat common ailments.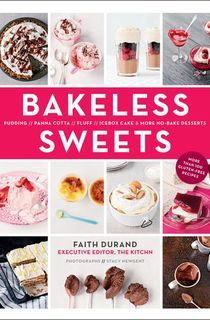 Bakeless Sweets
Treats you can make without putting on the oven—also includes many gluten-free desserts!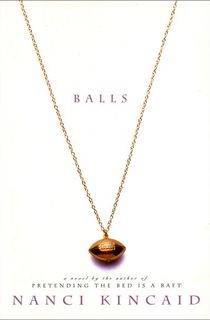 Balls
Set in Alabama, this is a "funny, entertaining novel about college football coaches and the women who love them" (Library Journal).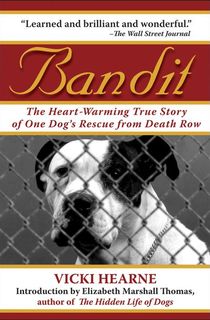 Bandit
A world-renowned animal trainer recounts her fight to win custody of a pit bull unfairly condemned to die in this "wonderful" true story (The Wall Street Journal).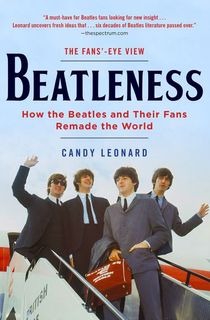 Beatleness
"A must-have for Beatles fans looking for new insight . . . Leonard uncovers fresh ideas [that] six decades of Beatles literature passed over" (The Spectrum).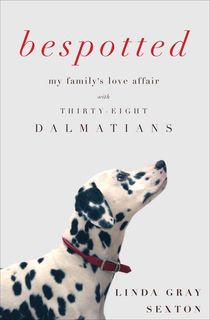 Bespotted
A "beautifully written and deeply felt" memoir that "slices to the heart of why the dogs in our lives are so beloved" (Michelle Richmond, author of The Year of Fog).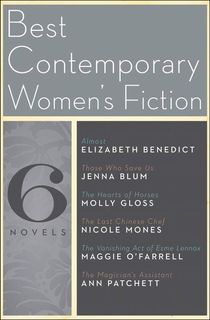 Best Contemporary Women's Fiction
Six novels in one volume by today's most outstanding female writers—includes The Magician's Assistant, Those Who Save Us, and more.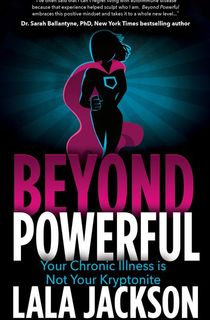 Beyond Powerful
An author with autoimmune Type 1 diabetes reveals how you can achieve what you want—even while battling chronic health issues.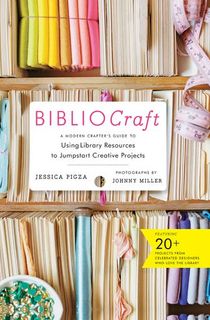 BiblioCraft
Uncover a treasure-trove of crafting tips and inspiration with help from a rare book librarian and examples from Natalie Chanin, Liesl Gibson, and more.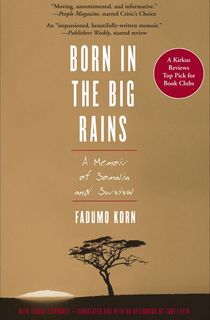 Born in the Big Rains
This "impassioned, beautifully written memoir" by a survivor of female circumcision is a "brutally honest" story of tragedy and triumph (Publishers Weekly).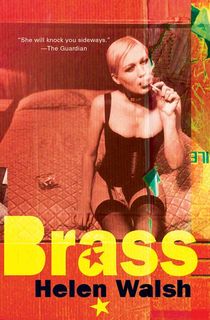 Brass
In this "spellbinding and utterly unique" coming of age novel, a nineteen-year-old Liverpool student drifts into a world of drugs and sexual hedonism (The Independent).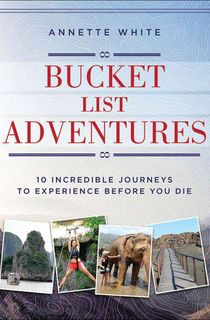 Bucket List Adventures
A wide-ranging travel memoir and inspiring guide by a woman who overcome her fears and set out for her dream destinations.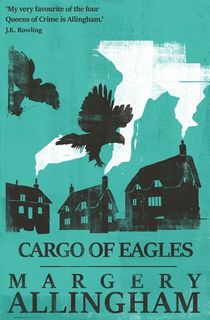 Cargo of Eagles
A lively British mystery from "one of the greatest mid-20th-century practitioners of the detective novel" (Alexander McCall Smith).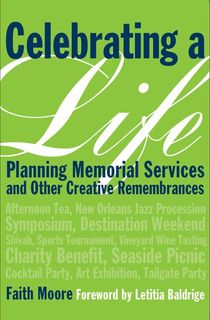 Celebrating a Life
A guide of alternatives to traditional funerals, commemorating lost loved ones in a meaningful, personal way.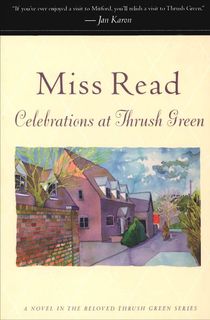 Celebrations at Thrush Green
Save the date for some English village fun. "You'll relish a visit to Thrush Green" (Jan Karon, #1 New York Times-bestselling author).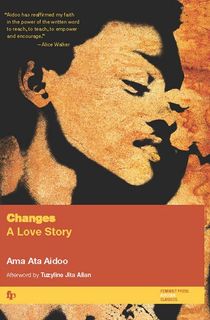 Changes
A Commonwealth Prize–winning novel of "intense power...examining the role of women in modern African society" by the acclaimed Ghanaian author (Publishers Weekly).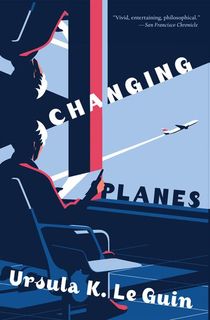 Changing Planes
"A fantastical travel guide, reminiscent of Gulliver's Travels," from a narrator with "the eye of an anthropologist and the humor of a satirist" (USA Today).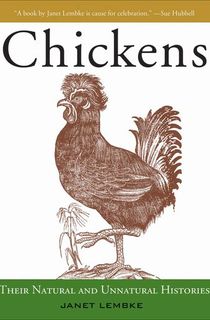 Chickens
The curious story of chickens from dinosaurs to today—includes recipes, fascinating facts, and 100 color photographs.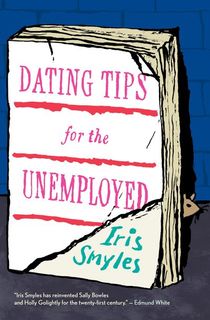 Dating Tips for the Unemployed
One of the Believer's Best Books of the Year: One woman's journey through that awkward period between being born and dying.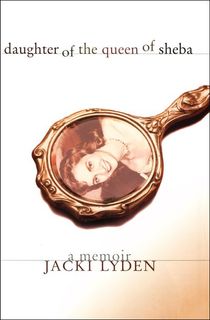 Daughter of the Queen of Sheba
This account of growing up with a mentally ill mother "belongs on a shelf of classic memoirs, alongside The Liars' Club and Angela's Ashes" (Michiko Kakutani, The New York Times).
Death of the Swami Schwartz
A Florida widow hunts for a yogi's killer: "Miss Marple with a modern twist...a very funny lady!" —Donna Andrews, New York Times-bestselling author of the Meg Langslow Mysteries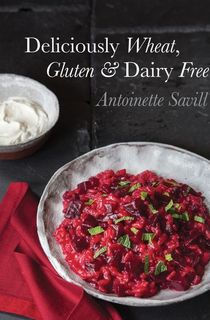 Deliciously Wheat, Gluten & Dairy Free
A cookbook for wheat, gluten, and dairy free lifestyles from an award-winning cook with more than 120 recipes featuring delicious, seasonal ingredients!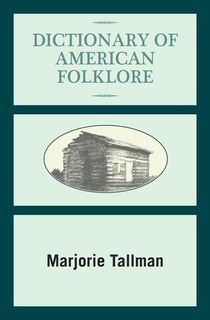 Dictionary of American Folklore
Discover the delightful tales, characters, and themes of classic American storytelling in this comprehensive Dictionary of American Folklore.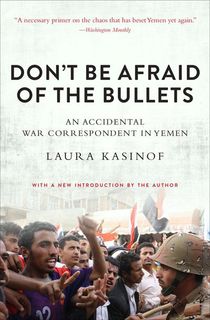 Don't Be Afraid of the Bullets
"A moving portrait of life as a war correspondent [and] an action-packed account of the civil war in Yemen from a woman who experienced it firsthand" (Kirkus Reviews).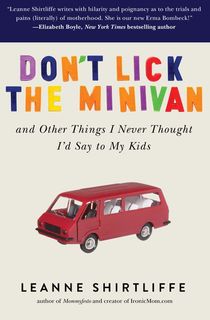 Don't Lick the Minivan
Hilarious true stories of raising twins from the author of the Ironic Mom blog: "Shirtliffe is awesome and so is this book." —Jenny Lawson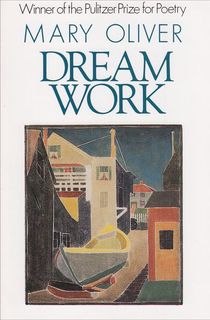 Dream Work
An "astonishing" book of poetry from the Pulitzer Prize–winning author of American Primitive and "one of our very best poets" (Stephen Dobyns, The New York Times Book Review).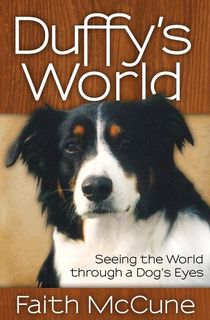 Duffy's World
An Australian shepherd tells the story of his puppyhood and life with his family—with a little help from his human companion . . .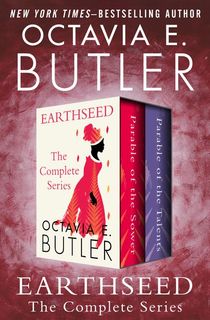 Earthseed
A multiple Hugo and Nebula Award winner's powerful saga of survival and destiny in a near-future dystopian America.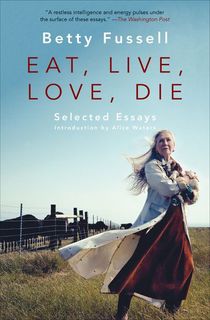 Eat, Live, Love, Die
Thoughts on food—and life—from "one of the culinary world's treasures" (The Wall Street Journal).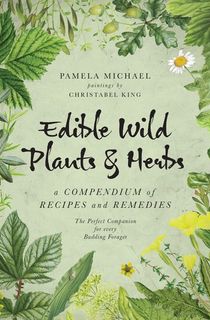 Edible Wild Plants & Herbs
A wonderful guide to finding and using these natural ingredients—for teas, cooking, and more.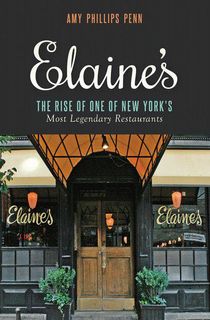 Elaine's
"What Truman Capote did for Tiffany's, and Woody Allen for Manhattan, Amy Penn has done for Elaine's . . . We may read and share in this feast for all seasons" (Charles Scribner).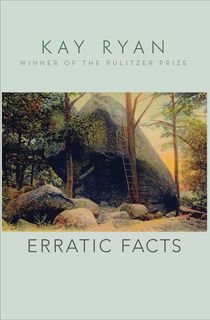 Erratic Facts
"Clear and lucid" poems from a US Poet Laureate and Pulitzer Prize winner who "journeys through the landscape of memory, consciousness, loss, and love" (The Washington Post).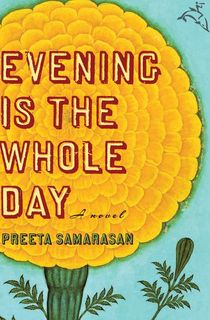 Evening Is the Whole Day
A "psychologically acute and boldly plotted" tale of a wealthy, dysfunctional family in Malaysia (Booklist, starred review).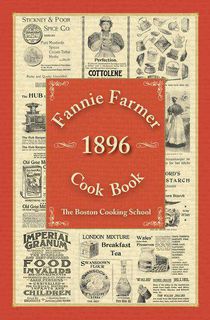 Fannie Farmer 1896 Cook Book
The cookbook that transformed the American kitchen from the country's first celebrity chef. "Fannie Farmer was the original Rachael Ray." (Smithsonian)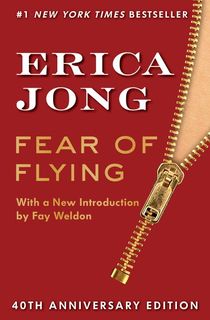 Fear of Flying
The blockbuster novel of female freedom and empowerment that launched a sexual revolution.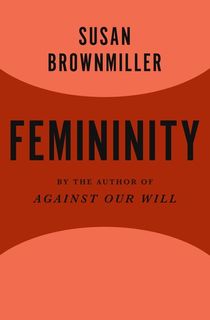 Femininity
With intelligence and humor, Susan Brownmiller explores the history and unspoken rules of the burden of "feminine perfection." What is femininity? How is it measured? What are its demands? How are women meant to dress, look, think, act, feel, and be, according to the mores of society?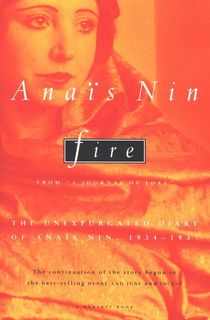 Fire
The renowned diarist continues the story begun in Henry and June and Incest.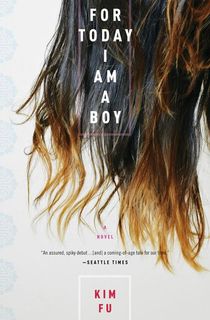 For Today I Am a Boy
A son of Chinese immigrants discovers his true self in a "sharply written debut...a coming-of-age tale for our time" (Seattle Times).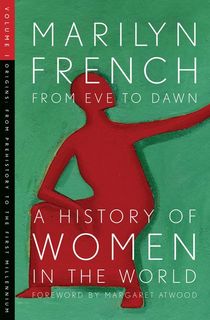 From Eve to Dawn: A History of Women in the World Volume I
The first volume of the New York Times–bestselling author's monumental and unprecedented history: "Consistently thought-provoking" (The New York Review of Books).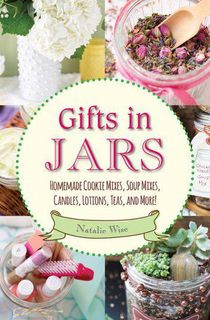 Gifts in Jars
In this fun and festive guide, you will learn to make unique gifts packaged perfectly in glass jars that are sure to be cherished by all.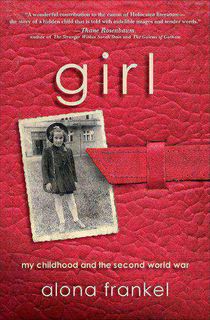 Girl
"An impressionistic memoir of a Polish Jewish girl's survival hiding as a Gentile in Nazi-occupied Poland . . . truly moving and bravely rendered." —Kirkus Reviews, starred review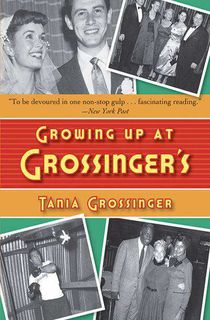 Growing Up at Grossinger's
The story of Grossinger's Catskill Resort Hotel, an American landmark where generations of New Yorkers beat the summer heat—and the fun never ended.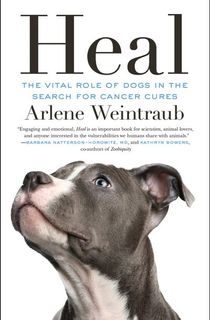 Heal
How man's best friend could help cure man's greatest scourge: "An Emperor of All Maladies for dog lovers" (Dr. Sarah Boston, author of Lucky Dog: How Being a Veterinarian Saved My Life).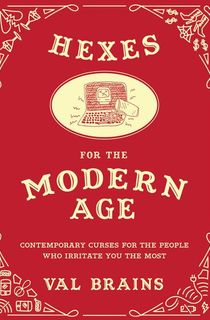 Hexes for the Modern Age
A tongue-in-cheek book of spells that will teach you how to give life's most irritating people a taste of their own medicine.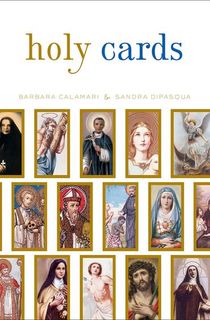 Holy Cards
A treasury of the devotional art that has comforted and inspired millions of Catholics—portraying a remarkable gallery of saints.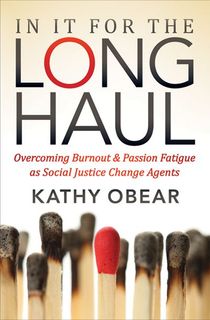 In It For the Long Haul
Sometimes when you're helping others, you need to learn to help yourself.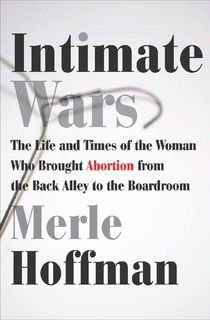 Intimate Wars
A "searingly honest debut memoir" from an activist and award-winning journalist who made a woman's right to choose her life's work (Kirkus Reviews).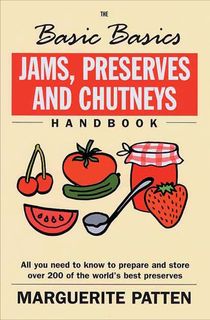 Jams, Preserves and Chutneys Handbook
Unlocking the world of preserves, one jar at a time.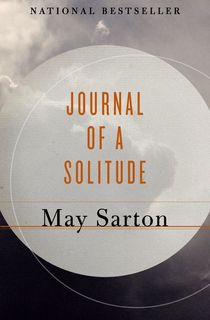 Journal of a Solitude
The national bestseller: "Sarton records and reflects on her interior life in the course of one year, her sixtieth, with remarkable candor and courage" (Brain Pickings).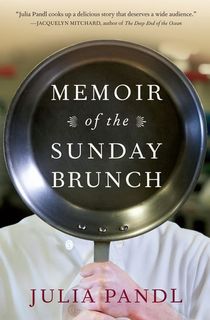 Memoir of the Sunday Brunch
A "delicious" account of a midwestern family's restaurant business, and the bond between a daughter and her food-loving father (Jacquelyn Mitchard).
Mrs. Dalloway
A special edition of the "moving, revolutionary" novel about one day in a woman's life—with extensive notes from a renowned Woolf scholar (Michael Cunningham).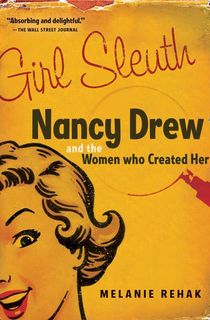 Girl Sleuth
The true story behind the iconic fictional detective is "a fascinating chapter in the history of publishing" (The Seattle Times).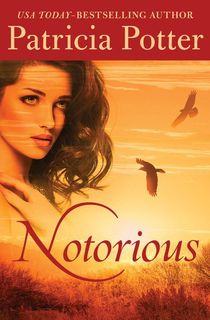 Notorious
In 1870s San Francisco, the fierce rivalry between a former gunslinger and a woman running from her past turns into a passionate, undeniable attraction in award-winning author Patricia Potter's sexy and suspenseful historical romance.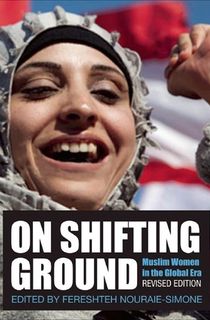 On Shifting Ground
"Thoughtful, highly relevant, and frequently brilliant essays on the contemporary ideas, organization, activities, and agency of Muslim women" (Nikki Keddie, author of Women in the Middle East: Past and Present).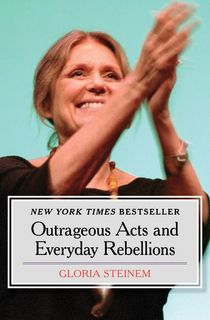 Outrageous Acts and Everyday Rebellions
This New York Times–bestselling feminist classic remains as fresh and relevant in our current climate as when it was first published.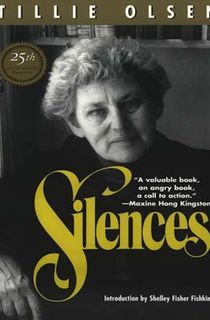 Silences
A landmark survey of disenfranchised literary voices and the forces that seek to silence them—from the influential activist and author of Tell Me a Riddle.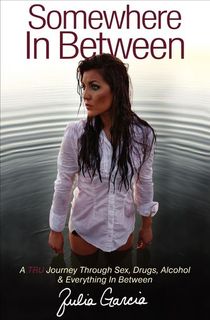 Somewhere In Between
A courageous and honest journal of a young woman's life—as she examines the person she was, and the person she aspires to be.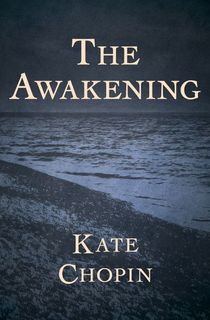 The Awakening
Kate Chopin's groundbreaking novel of early feminism set against the evocative backdrop of turn-of-the-century New Orleans.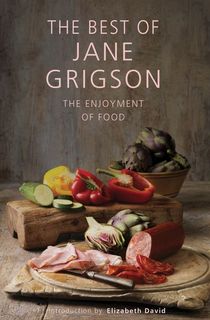 The Best of Jane Grigson
An extraordinary collection of timeless, beloved recipes from across the globe by the award-winning food writer and author of Good Things.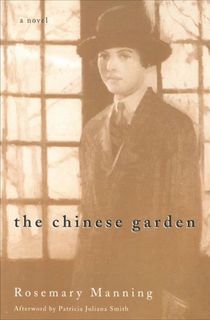 The Chinese Garden
A "very intelligent, sensitive, and compelling" novel of adolescent rebellion and sexual awakening at a girls' boarding school (Anthony Burgess).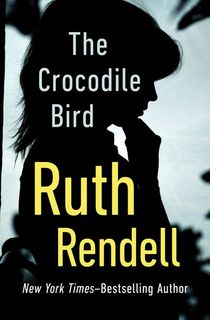 The Crocodile Bird
A psychological thriller about an isolated young woman and her murderous mother from the New York Times–bestselling author of The Girl Next Door.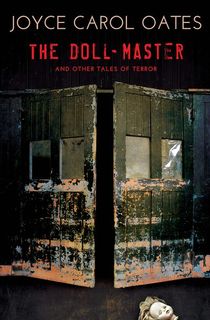 The Doll-Master
This Bram Stoker Award–winning collection is "certain to stick in your mind long after you've turned the last page" (St. Louis Post-Dispatch).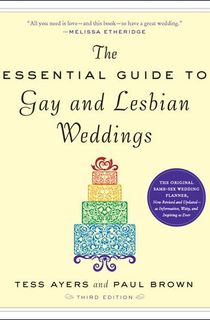 The Essential Guide to Gay and Lesbian Weddings
This updated edition to the classic planner is "a chatty, humorous compendium of traditions, advice, and wedding details geared for same-sex couples" (Publishers Weekly).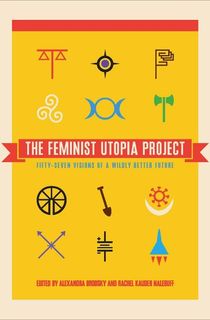 The Feminist Utopia Project
This "incredible addition to the feminist canon" brings together the most inspiring, creative, and courageous voices concerning modern women's issues (Jessica Valenti, editor of Yes Means Yes).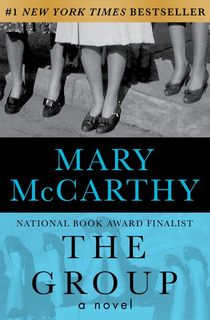 The Group
This smash bestseller about privileged Vassar classmates shocked America in the sixties and remains "juicy...witty...brilliant" (Cosmopolitan).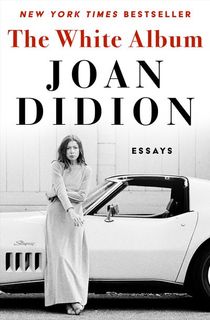 The White Album
The National Book Award-winning author of The Year of Magical Thinking reports on the aftermath of the 1960s, touching on topics from the Black Panther Party to Nancy Reagan to the Manson murders.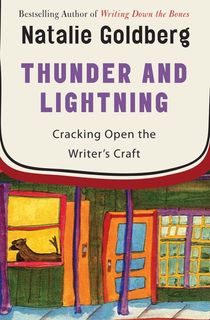 Thunder and Lightning
Guidance on how to turn those flashes of inspiration into finished pieces, from the author of Writing Down the Bones and Wild Mind.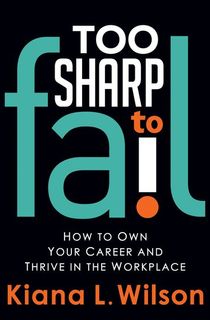 Too Sharp to Fail
"Specific examples of how to develop the skillset and mindset you need to...build the career that you genuinely want." —Marshall Goldsmith, #1 New York Times-bestselling author of Triggers
Wabi-Sabi
"Perfectly blending simplicity and complexity, her artwork is quite stunning and has really motivated me to want to use some of her techniques." —The Altered Page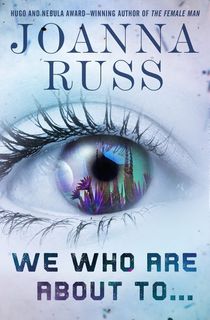 We Who Are About To . . .
One woman resists the demands of her fellow stranded survivors on an inhospitable planet in this "elegant and electric...tour-de-force" (Samuel R. Delany).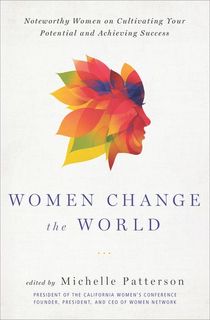 Women Change the World
"A collection of essays by more than 40 women successful in a cross section of careers, from politics to philanthropy, firefighting, and finance . . . Inspiring" (Booklist).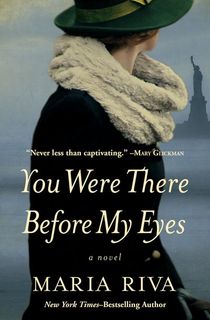 You Were There Before My Eyes
A woman leaves her Italian village and enters a new world as an immigrant in Detroit in this sweeping novel by a New York Times-bestselling author.