Realistic fiction books are exactly what they sound like: fictional stories that could happen in real life. Unlike science fiction or magical realism books, these stories are set in a believable version of the world and focus on characters who think, speak and act in the ways any of us might. But if you think this means realistic fiction is boring, think again.
Realistic fiction paints an accurate portrait of real-life scenarios that are easy to get lost in. They can be funny, adventurous, tragic and frightening. A lot of them can even teach you a thing or two about yourself and your experiences, or about the experiences of a completely different culture than your own. Below is a list of some of the best realistic fiction books for young adults that prove stories don't need time travel or magic to be imaginative and compelling.
Girl on a Plane
Fifteen-year-old Anna was on her way back to her English boarding school after a summer spent with her family. To Anna's horror, her flight is hijacked by Palestinian guerrillas who threaten to blow up the plane and everyone on it if their demands are not met within three days. With the engines off, the heat on board becomes unbearable and eventually food and water supplies begin to run low. Time is running out and Anna must face the agonizing possibility that she may never make it home.
Though this story sounds incredible, it's as realistic as it gets—Girl on a Plane is a fictionalized version of a true story.
Going to the Sun
It's always been sixteen-year-old Marcus Kulick's dream to successfully hunt down Old Gore, the most prized rocky mountain goat of his valley, and to marry Melissa Morgan. Unfortunately, Melissa happens to be the daughter of his father's sworn enemy. While hunting on the mountainside one day, Marcus encounters Melissa's brother, Will, who turns violent. Will falls off the mountain to his death, possibly separating Marcus and Melissa forever.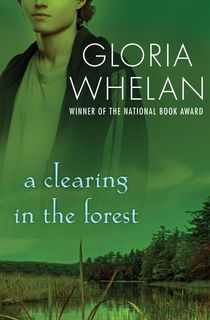 A Clearing in the Forest
Old Frances Crawford hadn't been able to afford meat for quite a while now. One day, as she was gathering wild mushrooms in the forest, she hears a gunshot. A young hunter appears in the clearing, introducing himself as Wilson, and apologizes for hunting on her property by offering her one of his rabbits. Before Frances is able to take the offering, she faints, leaving Wilson to carry her home.
When she awakens, the two begin chatting and Frances teaches Wilson everything she knows about the forest. Some time later, an oil company threatens to destroy the forest which brought the two unlikely friends together, and they must work together to save the natural landscape.
Girl in Pieces
Charlie Davis is 17, and she's had already experienced more loss and trauma than most will in their entire lives. Readers meet Charlie in an incredibly vulnerable position—she's naked except for a sheet, dumped in the snow outside of a hospital after a suicide attempt.
Though she receives treatment at a psychiatric center, Charlie's insurance runs out and she'll have to figure out how to survive on her own far before she's ready. Find out why this heartbreaking, mesmerizing novel has been captivating readers.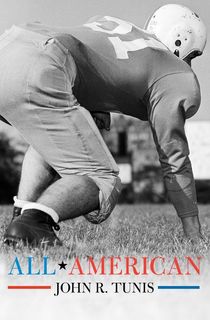 All-American
Ronald Perry was the star of the Academy football team, until one dangerously hard tackle almost cost the life of Meyer Goldman, a member of the opposing High School team. Ronny swears off football for good, knowing the tension of the long-standing rivalry between the Academy and the High School was too much for him to handle.
His Academy friends, however, think he's being too hard on himself. Unable to live with himself in their presence, Ronny decides to transfer to the High School to make amends. He soon learns that the rivalry between his schools is more far-reaching than he'd imagined and he'll have to work hard to unravel the old feud.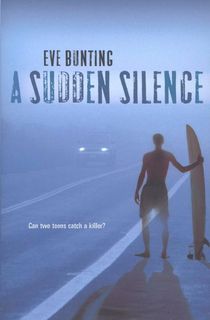 A Sudden Silence
Jesse Harmon has been battling with both grief and survivor's guilt ever since he survived the hit-and-run which killed his deaf brother, Bry. The tragedy had brought him into closer contact with Bry's crush, Chloe, and Jesse's guilt only compounded when he found himself attracted to her.
The teens decide to track down the drunk driver who killed Bry, looking for a form of justice or closure. However, a devastating mystery arises when the driver's identity is discovered, revealing disturbing truths that will have a lasting impact on the rest of their lives.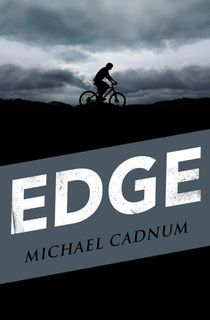 Edge
A gang of outsiders had come to Oakland looking for excitement. Part of their fun was injuring one of Zach's friends and he couldn't let that stand. After he hurls a chunk of concrete at their car, a fight elevates to a riot. Soon police rush in, flooding the streets with teargas and Zach gets lost in the melee. Among the chaos, Zach finds something that will poison his life if he's not careful: a .38 pistol.
Zach isn't a violent person, but once he picks it up, he can't let go. When his father is shot during a robbery, the pistol's power pulls Zach towards revenge. But will his heart let him pull the trigger?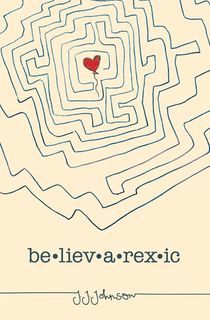 Believarexic
On the surface, Jennifer appears to have her life in order. In reality, she's destroying herself. Her cycle of binging, purging and starving won't hold up much longer and she finally confesses to her parents. Jennifer ends up hospitalized, but asking for help was only the first step.
Now Jennifer must learn to evaluate her healthy and unhealthy relationships with food, friends and family as she progresses through her treatment. She must learn to believe in herself now, and trust her own instincts, which is far more difficult that it sounds.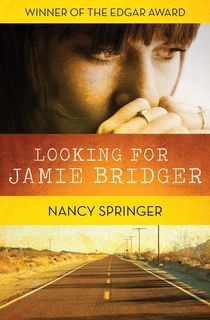 Looking for Jamie Bridger
"Why would a mother give up her daughter? How can you forget the birth of your grandchild? Wouldn't my parents have tried to reach out by now?"
These are the questions swimming around 14-year-old Jamie Bridger's mind when she decides to travel to New York after a man who shares her name. If her grandparents won't tell her about her birth parents, she'll have to find answers herself, even if it means going to some great lengths. This man has got to be her father, and she has to know. Jamie's quest to find where she came from results in her uncovering more about her identity than she ever thought possible.
This post is sponsored by Open Road Media. Thank you for supporting our partners, who make it possible for Early Bird Books to continue publishing the ebooks you love.
Featured photo: Matias North / Unsplash