Renée Zellweger as Dorothy Boyd in Jerry Maguire was on to something when she said her past three lovers all ran a distant second to a good book and a warm bath. Single, married, dating, whatever your relationship status may be, forget about candlelit dinners and surprise bouquets of red roses—and do romance by the book.
We've selected a few titles that show love isn't all it's cracked up to be—and we're certainly not guaranteed a happy ending. Find yours and you've found your date. No "you had me at hello" necessary.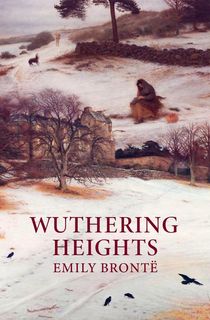 Wuthering Heights
Is there a more angsty romance than the story of Heathcliff and Catherine? Though the two are soulmates, their social status keeps them apart, leading Catherine to marry another. But their all-consuming, haunting love for one another remains.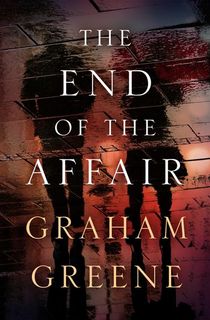 The End of the Affair
When writer Maurice strikes up a relationship with Sarah, the bored wife of a boring civil servant, he tells himself that it's to flesh out a character for his upcoming novel. But Sarah and Maurice soon become lovers, until one day, after Maurice miraculously survives a bombing, Sarah abruptly ends their affair. Maurice cannot forgive her for breaking his heart—until he finds out why she did.
Atonement
Perhaps the most famous novel from acclaimed British writer Ian McEwan, this sad romance set in 1934 follows two young lovers, Robbie and Cecelia. Their romance is cut short after Cecelia's younger sister Briony gravely misunderstands their relationship, though Briony tries to atone for her mistake as best she can.
Pride and Prejudice and Zombies
You believe love is bizarre and the world is going down in flames anyway. Which is why Seth Grahame-Smith's parody mash-up of Jane Austen's Pride & Prejudice and the zombie lore we continue to gorge on is just the read for you. The plot? It's all there in the title.
Modern Romance
Love at first sight now means love at first right swipe. It sucks. And actor/comedian Aziz Ansari agrees. So he wrote a highly scientific yet totally hilarious book about it. Read it and you'll forget all about that last Tinder bender.
Villette
If you thought Jane Eyre falling in love with a guy who locked his mentally ill wife in the attic made for a cynical romance, just wait till you read Villette.
While Brontë's Jane Eyre is airy and birdlike, Villette's protagonist Lucy Snowe is icy and bleak. And there is a romance, but we'd be hard-pressed to say this book has a happy ending. Truly, it's our ultimate Anti-Valentine's Day read.