The death of Queen Elizabeth II marks the end of another chapter in the history of the British monarchy. Her reign lasted 70 years and seven months, the longest of any British monarch.
In honor of her life we've compiled eight royal reads, ranging from the time of Princess Diana to the court of Henry VIII.
Elizabeth the Queen: The Life of a Modern Monarch
From the moment she took the throne at the tender age of 25 following the death of her father, George VI, Elizabeth was the subject of much fascination. Bedell Smith's biography takes a look at Queen Elizabeth's life, both private and personal, from her roles as mother and grandmother to her official duties as Queen.
Queen Mother
Penelope Mortimer's 1986 biography of Queen Elizabeth's mother (confusingly also named Queen Elizabeth) was so controversial that when she first submitted the manuscript she was dropped by her first publisher. Thankfully Viking took the book on, which chronicles Elizabeth Bowes-Lyon's private life, a woman who Mortimer called "the greatest sex symbol the royal family has ever known."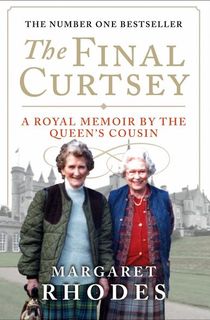 The Final Curtsey
This memoir affords a real peak behind the curtains of Buckingham Palace. Penned by Margaret Rhodes, first cousin to Queen Elizabeth II, she was referred to by the Queen Mother as her "third daughter." From serving as a bridesmaid in Elizabeth II's wedding to acting as a lady-in-waiting to the Queen Mother, Margaret gives us a look at the private life of the British monarchy that's unlike any other.
The Diana Chronicles
Tina Brown's heartbreakingly personal biography of the People's Princess was published to much controversy in 2008. Relying on the stories of close family members and friends, Tina Brown interviewed more than 250 people, discovering Diana's struggles before, during, and after her marriage to Prince Charles.
Queen Victoria: A Personal History
Throughout her 63-year reign, Queen Victoria saw both the literal and figurative changing of the guard. In this biography Christopher Hibbert explores both the private and public lives of a monarch who continues to perplex and fascinate today.
The Daily Mail said the book was Hibbert's masterpiece, writing, "he has portrayed her as physically and imaginatively passionate, a loveable monster who, for all her extreme oddness, came to embody the aspirations and character not only of a nation, but of an Empire which embraced half the globe."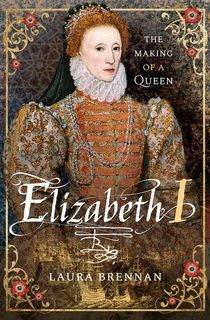 Elizabeth I
This compelling biography of Queen Elizabeth I chronicles her enduring strength as a monarch whose initial claim to the throne was not only tenuous but dangerous. Despite the many attempts made on her life, Elizabeth emerged as a strong leader and a symbol of English fortitude, thanks to her great intelligence and charm.
Elizabeth & Mary: Cousins, Rivals, Queens
This fascinating dual biography follows the lives of Elizabeth I and her cousin, Mary Queen of Scots, as rivals to the throne. Dunn manages to paint a compelling portrait of both women while capturing the dangerous climate and characters who surrounded both women basically from the moment of their births until the devastating end to their relationship.
Henry VIII
Fans of Hilary Mantel's Wolf Hall will revel in this book by Tudor biographer Alison Weir. Not only does she chronicle the tense political machinations of Henry's reign, including his murderous rampage to sire an heir, she also writes a compelling portrait of Henry's world, the English culture and belief system that facilitated his reign.