On Sunday June 28, Rudolfo Anaya passed away in his New Mexico home. He was best known for his 1972 novel Bless Me, Ultima, which helped launch the 1970s Chicano Literature Movement. The coming-of-age novel is an insightful look at Hispanic culture in 1940s New Mexico, and was adapted into a film in 2013.
Mainstream publishers were initially hesitant to take on Bless Me, Ultima, as they were unsure Anaya's mix of Spanish and English and the Chicano-based content would be of interest to a wider audience. However, they were quickly proven wrong—readers fell in love with Anaya's storytelling and touches of magical realism. The book sold more than 300,000 copies, and is now one of PBS's "100 Great American Reads."
In the 1990s, Anaya found a larger audience as he began publishing more novels, most notably including Alburquerque. Anaya also began writing the Sonny Baca mystery series, including popular titles such as Zia Summer and Rio Grande Fall.
In 2016, in recognition of the author's contributions to American culture, President Barack Obama awarded Anaya the National Humanities Medal.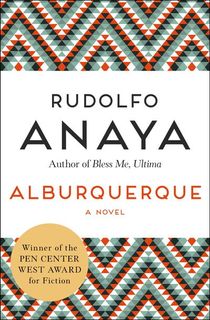 Alburquerque
Abrán González always knew he was different. Called a coyote because of his fair skin, the kid from Barelas found escape through boxing and became one of the youngest Golden Gloves champs.

But the arrival of a letter from a dying woman turns his entire life into a lie. The revelation that he was adopted makes him feel like an orphan and sends him on a quest to find his birth father.

With the help of his girlfriend, Lucinda, and Joe, a Vietnam veteran, Abrán begins a journey that hurls him from the barrio into a world of greed and political corruption spearheaded by Abrán's manager, Frank Dominic, a con artist running for mayor with visions of building El Dorado on the Rio Grande.

Rich in spirituality, and taking its title from the original spelling of the city's name, Alburquerque casts a light on the importance of ancestry while cutting across class and ethnic lines to tell a story of hope and displacement, love and regret, and the power of identity.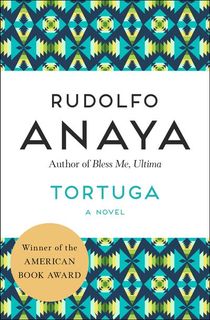 Tortuga
When the story opens, the eponymous hero of Rudolfo Anaya's novel is in an ambulance en route to a hospital for crippled children in the New Mexican desert. A poor boy from Albuquerque, sixteen-year-old Tortuga takes his name from the odd, turtle-shaped mountain that is rumored to possess miraculous curative powers. Tortuga is paralyzed, and not even his mother's fervent prayers can heal him. But under the mountain's watchful gaze, with the support of fellow patients, he begins the Herculean task of breaking out of his shell and becoming whole again.

Drawn from personal experience and imbued with the magic realism and phantasmagorical vision quests that distinguish Anaya's work, Tortuga is a joyful, life-sustaining book about hope, faith, friendship, and love that celebrates the triumph of the human spirit in the physical world.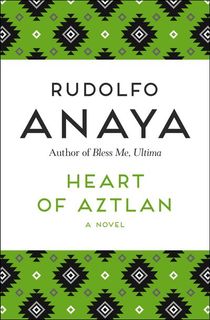 Heart of Aztlan
Today is the day Benjie Chávez and his family will leave the town of Guadalupe behind. Far from the land of the eagle and the nopal, they travel west to find a new home of opportunity. But adapting to the big, impersonal city of Albuquerque is no easy task. As both life and death come to the barrio, a blind seer named Crispin arrives in the Chávezes' world. At first everyone dismisses his stories about an elusive place called Aztlán as the ramblings of an old man. But gradually, they come to realize that he can see what they cannot.

With his potent blend of earthy prose and magic realism, bestselling author Rudolfo Anaya excavates his country's legends to tell a spellbinding story of myth and migration, love and loss. Heart of Atzlán is a hopeful and heartbreaking novel about people in search of the shimmering mirage of a better life—and the land that keeps calling them back.