Sapphic literature has a long history of being pigeonholed and rejected by mainstream publishers. In the past, some viewed the works as morally corrupt, or obscene. This often led to heavily censored published works—if the works were ever published at all.
If you've been looking to read more queer works about love between women, this list has something for you.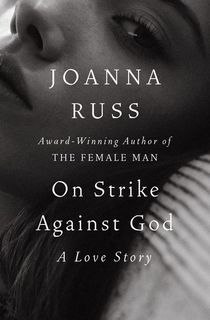 On Strike Against God
Esther is a divorced English professor with a stagnant existence in a small town in the 1970s. Despite her accomplishments and intellect, Esther feels that she is constantly belittled and reduced to the fact that she's a divorced woman. She feels this in every aspect of her life, including at her job, where her male colleagues claim to be intellectual and enlightened.
Esther's boring life bursts with color when she begins a lesbian affair with a good friend of hers. But while it's an exhilarating experience, it forces Esther to reconsider her life and the approaches that she's traditionally taken.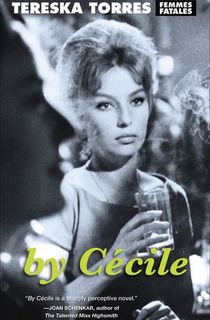 By Cecile
In the wake of the Second World War, a young orphan girl finds solace in the arms and company in an ill-advised marriage. At just eighteen, Cecile is trying to find her place in post-war France, after being sent to live in Paris with her godmother. She soon falls under the charm of an older man. A former member of the Resistance and friend of her parents, Maurice takes Cecile under her wing. It isn't long, however, before Cecile's affection is turned from her husband to his mistress.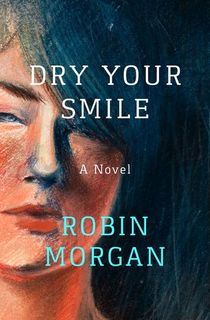 Dry Your Smile
Julian Travis is at her wit's end. A former child television star, renowned poet, and outspoken feminist icon, she is trundling unspectacularly into her mid-forties. Her life seems to be falling apart piece by piece, from her mother's failing health to Julian's failing marriage and writing career. Julian has few bright spots in her life these days, but she finds solace in an affair with an exciting, bright photographer named Iliana.
Folly
Brady's Folly is an exploration of race relations, labor rights, and female love and friendship. A Black woman and a White woman come together in protest when an infant dies as a result of their mother's neglect. The mother works at a popular jeans factory in town. The facility has no sick leave for their staff and is ready, willing, and able to replace any worker that doesn't turn up in time for their shift. The resulting arrest brings the women in the factory together, forcing them to confront their town's views on race and labor.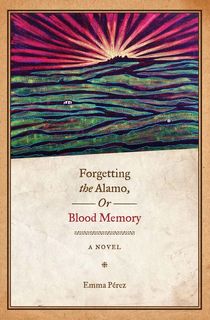 Forgetting the Alamo, Or, Blood Memory
A displaced Chicana in Texas, Micaela Campos finds herself at a crossroads in 1836. Having witnessed two brutal battles at the Alamo and San Jacinto, Micaela embarks even deeper into the American West. Perez's work recontextualizes the battle of the Alamo from its place as a valiant battle to a transformative point in Mexican and Indigenous history—an invasion that resulted in the repossession of land, the loss of home and identity, and the murder of families.
Micaela loses her entire world overnight. Her family is slaughtered, and her home is lost. She chooses to follow her family's murders to New Orleans, seeking revenge. Forgetting the Alamo brings groups not often considered in the American West to the fore, from mixed-race to queer persons.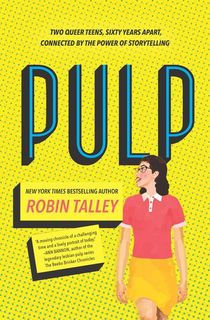 Pulp
Reading the work of an author that you feel understands you can feel like holding hands through time. That's the way Abby Zimet feels in 2017 when she stumbles across a lesbian pulp novel, "Women of the Twilight Realm." The book is by an author called Marian Love—the penname that a young woman chose while growing up under the oppressive fear of McCarthy's America.
In 1955, Janet Jones finds a lesbian pulp novel at a bus stop. The book opens an entire world for Janet—one where she doesn't feel as though she's the only person who carries the feelings that she has. An aspiring writer, Janet puts pen to paper, expressing her deeply held and socially forbidden feelings for her best friend, Marie.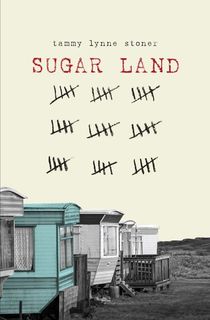 Sugar Land
Coming from a small Texan town in 1923, Dara realizes at a young age that her community will never accept her lesbianism. In fact, it's something that could put her and her entire family in danger. Dara chooses to run away, taking a job at an all-male prison in Sugar Land, Texas. It's in this new, difficult environment that Dara has a chance to spread her wings and gain a greater understanding of who she is.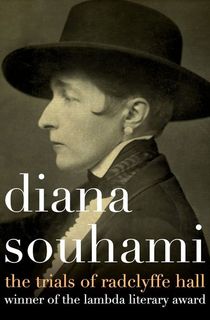 The Trials of Radclyffe Hall
This biographical work follows the unconventional and, at the time, socially outrageous life of Marguerite Radclyffe-Hall. Born in Bournemouth, England in 1880, she became aware of her lesbianism at a young age. Having had a tempestuous family life, her father's passing and subsequent inheritance allowed her to move into her own home and live a life that was truly her own.
Marguerite began a literary career, going on to write poetry, short stories, and eventually, novels. Her book, The Well of Loneliness, brought Radclyffe-Hall international acclaim and infamy.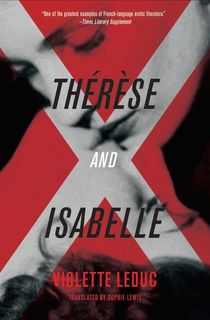 Therese and Isabelle
First published in 1966, the poetic prose of this Sapphic piece of fiction is enough to draw any reader in. Leduc's work is a vivid account of first love between two girls attending a boarding school.
Leduc gives an impassioned, visceral exploration of female sexuality. The work was considered so scandalous when it was first printed that the uncensored version of it was not sold in France until 2000.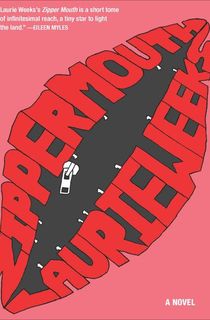 Zipper Mouth
Jane is just trying to get by. She's not doing particularly well. She's a heroin addict (as well as everything else that she can get her hands on), and hopelessly in love with her best friend—her straight, female best friend. Weeks' rambling prose presents Jane's chaotic life, and her whirling mind in real-time, bringing the reader in as though you were one of Jane's dearest friends.