After years of experimentation, NASA's Apollo program was ready to take one of its shuttles to the Moon—with men inside. That shuttle was Apollo 11, and 39-year-old Neil Armstrong was asked to lead its lunar landing alongside Buzz Aldrin and Michael Collins. Each man had the necessary experience for such a mission, having participated in the Gemini space program that laid the groundwork for it.
On July 16, 1969, their hard work finally paid off: Armstrong became the first man to walk on the Moon, placing the U.S. ahead of the Soviet Union in the Space Race that began 12 years before. But Armstrong's moonwalk wasn't just an American victory; it was a human victory—one that changed the way we see our planet, ourselves, and technology.
First Man is a space movie that tells the story of the Apollo 11 mission through the eyes of Neil Armstrong himself (played by Ryan Gosling), drawing from the biography of the same name. But there are other major landmarks in the field of space travel—some that preceded Apollo 11 and some that followed. Before you see First Man, read these other space books to get a better understanding of man's groundbreaking adventures in the outer reaches of the universe.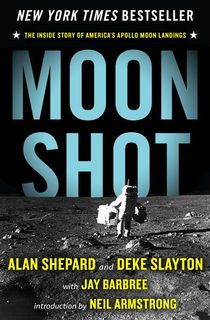 Moon Shot
The Soviet Union's launch of Sputnik—the world's first artificial satellite—left Americans awed, frightened, and just a little bit competitive. As a result, the Space Race began, inspiring NASA to assemble a seven-person team of Mercury-bound astronauts. Among those chosen were Alan Shepard—the first American to travel into space—and Deke Slayton. Written with the help of reporter Jay Barbree, Moon Shot is their joint memoir about the Space Race of the 1960s, in which they reflect on their involvement in the Mercury and Apollo space programs. Shepard, like Neil Armstrong, walked on the moon in 1971, while Slayton went on to hold NASA's highest office for astronauts.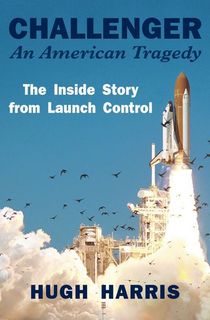 Challenger: An American Tragedy
Where Armstrong's lunar landing was a triumph of space travel, the Challenger crash was one of its greatest failures. On January 28, 1986, thousands of Americans sat before their television screens, excitedly awaiting the Challenger's launch from the Kennedy Space Center. But 73 seconds into its flight, the shuttle was consumed by flames, killing all seven of its passengers. This book offers a play-by-play of the tragedy, in addition to covering the investigation that followed and its enduring legacy.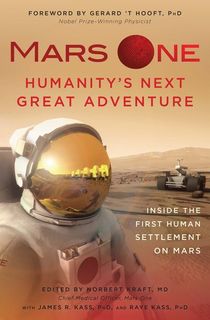 Mars One
Nowadays, talk of the Moon has been replaced by talk of colonizing Mars. In 2013, Mars One—a Dutch organization dedicated to the cause—began searching for astronauts who would man their expeditions to the Red Planet. Norbert Kraft spoke with nearly everyone involved in the rigorous selection process—from the program's chief officer to veteran scientists to the trainers themselves—giving readers a look at what makes a good space traveler and what to expect of humanity's future on Mars.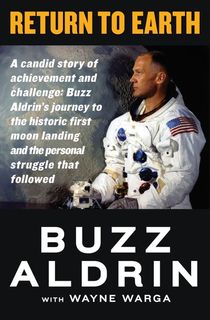 Return to Earth
On July 21, 1969, Buzz Aldrin became the second man to walk on the moon—just nine minutes after his commander, Neil Armstrong. This was something he'd been working towards for several years, though no amount of preparation could have eased the pressure of instantaneous, global fame. Being an American hero was an incredible honor, sure, but it was also a burden that inadvertently caused his downward spiral. In Return to Earth, Aldrin speaks frankly about his struggles in the aftermath of Apollo 11, revealing how what happened in space deeply affected his life on the ground.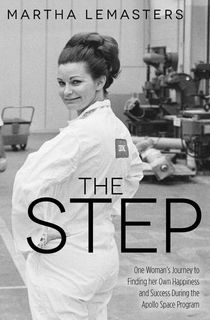 The Step
As a secretary for the Kennedy Space Center in the 1960s, single mom Martha Lemasters was a woman in a man's world. Despite the stigmas that came with her gender and marital status, she quickly made a name for herself, rising through the ranks to become a PR writer. It was in this capacity that she was tasked with writing about all aspects of the Apollo program—not just the public-facing astronauts. The Step is her account of that time and her role in the Space Race, but it's also a feminist manifesto that addresses the unfair challenges of being a working woman in a sexist, male-dominated environment.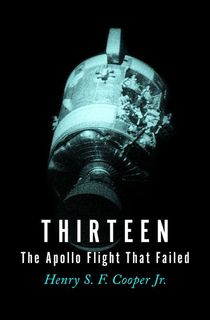 Thirteen
Hours after leaving Earth for man's third landing on the moon, the astronauts aboard Apollo 13 found themselves in a different sort of space race. An explosion severely damaged their craft, leaving them to face a limited water supply, inhospitable temperatures, minimal power, and the very likely possibility that they wouldn't make it home. But make it home they did—six perilous days later. Henry S. F. Cooper Jr. brings the entire ordeal to life in Thirteen, delivering a real-life disaster story that could give Hollywood blockbusters a run for their money.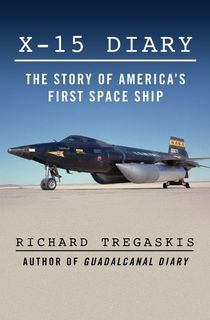 X-15 Diary
The product of a research program that began in the 1950s, the X-15 rocket plane was an aircraft unlike any that had come before. By the late 1960s, it had already set world records for speed and altitude, having reached the edges of outer space and over 3,000 miles per hour (a distinction it still holds today). Richard Tregaskis examines how this incredible feat of engineering came to be, and how it paved the way for other monumental moments in the American space program—like Neil Armstrong's Apollo 11 mission.
Packing for Mars
Mary Roach lends her signature sense of humor to answer your burning questions about life in space: What does it feel like to float for hours, sometimes years, on end? And what happens if you're forced to jump from your spacecraft at unfathomable heights? She relays these findings and explains scientific concepts through accessible language—but don't let the lighthearted tone fool you. Packing for Mars is an extensively researched (albeit amusing) study of the unique joys and difficulties of living far from the Earth's surface. Consider it a prep course for your own space adventures should Richard Branson ever get Virgin Galactic off the ground.
This post is sponsored by Open Road Media. Thank you for supporting our partners, who make it possible for Early Bird Books to continue publishing the book stories you love.
Featured still of "First Man": Universal Pictures