Calling all readers: We've got a new book club for you! Early Bird Books is partnering with Fab Over Fifty to bring book lovers a new kind of reading experience. Spread the Words puts readers in conversation with their favorite authors—where they can ask questions about the books and discuss their reading experience.
Here's how it works: Each month we'll choose a great book. You'll read that book, and connect with other readers through the book club Facebook page. Then, the author of the book will participate in a Facebook Live event, where you can ask them questions and learn more about the story.
The first book is Fear of Flying, by Erica Jong. Jong will host a Facebook Live event on Wednesday, September 26 at 6:30pm EST. What's more: If you buy the book here, you'll get it for $2.99! Learn more about the book below, and join the Spread the Words book club now.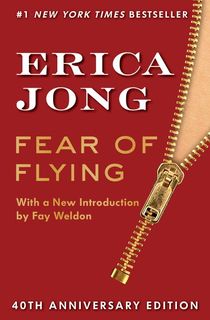 Fear of Flying
The blockbuster novel of female freedom and empowerment that launched a sexual revolution.
After five years, Isadora Wing has come to a crossroads in her marriage: Should she and her husband stay together or get divorced? Accompanying her husband to an analysts' conference in Vienna, she ditches him and strikes out on her own, crisscrossing Europe in search of a man who can inspire uninhibited passion. But, as she comes to learn, liberation and happiness are not necessarily the same thing.
A literary sensation when first published in 1973, Fear of Flying established Erica Jong as one of her generation's foremost voices on sex and feminism. Nearly four decades later, the novel has lost none of its insight, verve, or jaw-dropping wit.
This ebook features a new introduction by Fay Weldon, as well as an illustrated biography of Erica Jong, including rare photos and never-before-seen documents from the author's personal collection.