If you're an avid steampunk reader, or just delving into the distinctive and exciting world of mechanical marvels, we hope this short list helps you find your next must-read book. An initially perplexing subgenre of science fiction and fantasy books, human machinations in technology and corrupt governments take center stage, emphasizing socio-political change to compliment ever-evolving worlds and the inventions within.

You may have to remove your goggles, but it will be worth it to read any of these marvelously inventive steampunk books.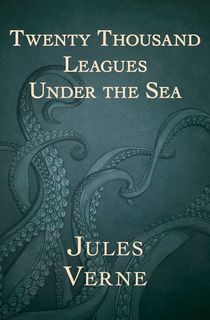 Twenty Thousand Leagues Under the Sea
When a mysterious sea monster begins attacking international shipping routes, French oceanographer Pierre Aronnax and his assistant Conseil join a navy expedition assembled by the United States government to find and destroy the beast. Months after departing from Brooklyn, the searching party finally grapples with their quarry. But when the strange creature damages the ship's rudder, Aronnax, Conseil, and the brash Canadian harpooner Ned Land are thrown overboard in the attack. Discovering that the "monster" is actually a futuristic submarine, the Nautilus, created and commanded by a mystical and enigmatic man who calls himself Captain Nemo.

Captivating readers since 1870, Jules Verne's novel of undersea exploration takes the three protagonists and the reader 20,000 leagues across the ocean floor (nearly 50,000 miles), discovering undersea forests, coral graveyards, and miles-deep trenches.
Soulless
The first entry in the Parasol Protectorate series, Soulless comically compares the acceptable social mannerisms of Victorian London against werewolves, vampires, and proper tea-drinking. Alexia Tarabotti has a lot on her plate: she lacks a soul, she's a spinster with a deceased father, and she was recently attacked by a very rude vampire with no regard for social etiquette! A brute of that sort should be taught a lesson, of course, but when Alexia accidentally kills the vampire, Lord Maccon (loud, messy, gorgeous, and a werewolf) is sent by Queen Victoria to investigate.
With disturbances in the vampire community, Alexia is being eyed for possible involvement. With her soulless ability to negate supernatural powers, will she be able to unearth what's actually happening to London's high society?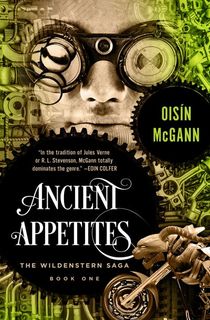 Ancient Appetites
Featuring living machines, murderous betrayals, and Irelands most ruthless family, the first entry of the Wildenstern Saga depicts cunning opportunists during the slow collapse of the British Empire. Set in the nineteenth century, the Wildensterns are by far the most powerful and ruthless family of the time, with clan members trained from childhood in the arts of assassination and conspiracy, endowed with the supernatural ability to live over a century. They've grown rich and, seemingly, invincible.

After nearly two years away, eighteen-year-old Nate's homecoming is shattered by the mysterious death of his eldest brother, Marcus. By the rules of ascension, Nate would rightfully claim his brother's position, even if he is the murderer (which he isn't). To clear his name, Nate receives the aid of his sister-in-law, Daisy, and his cousin Gerald to investigate the Wildenstern empire's underbelly, uncovering living machines, conspiring relatives, and mercenaries with dirtied hands.
Leviathan
All the European powers are arming themselves as World War 1 brews: The Austro-Hungarians and Germans with their steam-driven iron machines, loaded with innovative firepower; the British Darwinists with their fabricated animals serving as weaponry, with the Leviathan, a whale airship, serving as the most masterful beast in their fleet.

The first book in the series of the same name, Leviathan follows Aleksandar Ferdinand and Deryn Sharp. The former: the would-be heir to the Austro-Hungarian throne, now on the run from his own people, with only a battle-torn war machine and a small but loyal crew. The latter: a commoner girl disguised as a boy to serve in the British Air Service, a brilliant airwoman in constant danger of her secret being discovered. As the Great War takes its first steps, the paths of these two cross unexpectedly, taking them aboard the Leviathan for a fantastical, around-the-world adventure.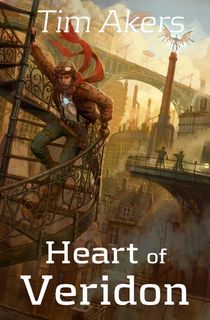 Heart of Veridon
When an old friend delivers a strange artifact to him, Jacob Burn's world crashes down around him. A pilot, criminal, and disgraced son of one of the founding families of the ancient city Veridon, Jacob is forced to run from the law and old friends alike. Even as the vast array of machines and bizarre creatures stalk him through the city streets, something far more sinister and dangerous makes its move against him. The start of a superb new trilogy from an exciting new author, Heart of Veridon sees Jacob confront an entity that will make him question everything he thought he knew about himself and the city.
The Golden Compass (His Dark Materials)
The instant classic and start to a fantastical young adult trilogy by Philip Pullman, The Golden Compass enters a world with many differences from our own, that still manages to capture topics and issues essential to life as we know it. Lyra Belacqua spends her days running wild among the scholars of Jordan College with her daemon familiar by her side, until the surprise arrival of her fearsome uncle, Lord Asriel.
Hurtling to the cold North to understand his recent discovery, Lyra is torn between horrible struggles between child-snatchers, witch clans, and armored bears. With both a film and tv series adaptation, it's no wonder why this story became such an immediate staple of the fantasy genre.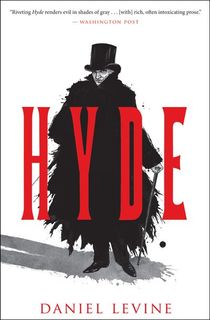 Hyde
A reimagining of The Strange Case of Dr. Jekyll and Mr. Hyde from the monster's perspective, we join Mr. Hyde (who never earned a doctorate like his counterpart, Jekyll), as he emerges from dormancy in a shared mind to finally tell the story of his brief, marvelous life. As the potions take effect, we watch Dr. Jekyll spin with dizzy confusion and tromp through the dark streets of Victorian London, horrified at lost hours of time and blurred consciousness. Missing girls, sudden murder...all evidence points to Mr. Hyde, but could they really have been by his hand?
Terrorized by cryptic notes and whisper campaigns to frame him, Hyde is an imaginative reinventing of the classic story through Hyde's perspective, even contemplating that the character could be heroic. Daniel Levine delivers a gothic story of an under-examined villain.
Incarceron
A complex and futuristic prison detached from our physical space, Incarceron no longer houses the original prisoners that were forced to live in the dark, mechanical world now torn by rivalry and savagery. Their descendants of the world—which is an ever-watching, ever-vengeful character composed of incomprehensible technology—have mostly accepted there is no freedom for them to find. All except for Finn, a young prisoner changed by visions of an earlier life, who can no longer believe he was born and has always resided in the prison.
The outer world doesn't initially appear as advanced as the prison but is equally as bizarre, constructed beautifully to look like a past era absent of modern tech. Claudia, the daughter of the Warden of Incarceron, is trapped in her own prison: an imminent marriage she dreads. She knows nothing of Incarceron, except that it exists. But there comes a moment when Finn, inside Incarceron, and Claudia, outside, simultaneously find a crystal key, through which they can talk to each other. And so the plan for Finn's escape is born.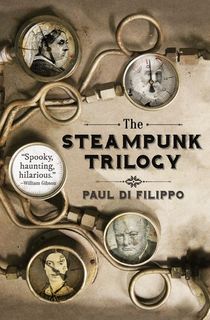 The Steampunk Trilogy
Trying to define steampunk as a genre is tricky, but it's accurate to call it a twisted offspring of science fiction and postmodernism. Complimented by a sassy, unpredictable, tongue-in-cheek style of which the incomparable Paul Di Filippo is a master, these three short novels in a trilogy named after the genre capture the wondrous mix of conservative social norms and progressive advancement in thought and machinery. Set in a very alternative nineteenth century and featuring a mixture of historical and imaginary figures, the collection is somehow both macabre and filled with giddy humor.

"Victoria" follows a young Queen Victoria as she disappears from her throne and is replaced by a sexy human/newt clone. The race is on to find the original Victoria and to hide the terrible secret from the nation. "Hottentots" is set in a Massachusetts threatened by monsters from the deep, almost Lovecraftian in its setup. And "Walt and Emily" depicts a hook up between Emily Dickinson and a robust and lusty Walt Whitman, as Dickinson loses her virginity and travels to a dimension beyond time where she meets the future Allen Ginsberg.
The Iron Duke
Becoming a national hero after freeing England from Horde control, the Iron Duke, Rhys Trahaearn, has built a merchant empire on the power and fear of his name. When a dead body is dropped onto his doorstep from an airship, Detective Inspector Mina Wentworth enters his dangerous world, and he intends to make her his next possession.
But when Mina uncovers the victim's identity, she stumbles upon a conspiracy that threatens the lives of everyone in England. To save them, Mina and Rhys must race across zombie-infested wastelands and treacherous oceans. But Mina quickly discovers the danger is not only to her countrymen, as she finds herself tempted to give up everything to the Iron Duke.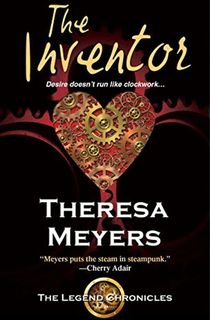 The Inventor
An inventor, scientist, and definitely not a hedonist, Sir Marley Turlock doesn't normally bother with flirting. Changing his habits towards the fairer sex was never a serious contemplation, and shouldn't be, especially on the floor of the inaugural London Aeronautical Exhibition just before his groundbreaking presentation of a new device to the Queen herself. But then Lady Persephone Hargrieve has her delicate fingers engaged in the innards of his device, and Marley's interest is finally split between her and his inventions. A fiery intelligence to match his own and a genius for mechanics, he can't help but want to uncover the multitude of secrets she hides.

Of course, Sephie's secrets aren't all innocuous tricks to make the gears spin smoother. It's no coincidence that she's turned up to investigate Marley's machines—if they're good enough, if he can be trusted enough, they might save the country. Even if along the way she ends up losing her heart.
Perdido Street Station
Beneath the towering bleached ribs of a dead, ancient beast lies the city of New Crobuzon, where the unsavory deal is stranger to no one. A squalid city where humans and arcane races alike live in perpetual fear of the brutal militia. The air and rivers are thick with pollution from alchemical factories, and the slums are populated with a diverse but suffering mix of workers, artists, and junkies. Isaac, a gifted and eccentric scientist who has spent a lifetime quietly carrying out his unique research, is faced with a daunting scientific request that sparks his curiosity. His commissioner, a half-bird, half-human creature known as the Garuda, evokes an uncanny reverence in Isaac that confounds him as much as the request.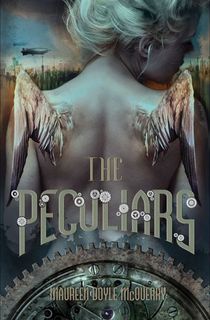 The Peculiars
Finally turning 18, Lena Mattacascar decides to search for her father, a man who went missing in the northern wilderness of Scree when Lena was a child. Inhabited by Peculiars, people whose unusual characteristics make them unacceptable to modern society, Scree is a source of personal fear for Lena, who wonders if her father is the source of her own extraordinary characteristics.

She meets a young librarian on a train, Jimson Quiggley, who is traveling to a town on the edge of Scree to work in the home and library of the inventor Mr. Beasley. When the train is stopped and the handsome young marshal Thomas Saltre is introduced, he learns who Lena's father is, convincing her to spy on Mr. Beasley and the strange folk who disappear into his home, the Zephyr House. Escaping in an aerocopter, Lena enters into the wilds of Scree, unsure if she's prepared to confront her deepest fears.
Storming
Robert "Hitch" Hitchcock is a brash pilot in the high-flying world of 1920s aviation, who's life starts to take a downward spiral when Jael, a young woman in an old-fashioned ball gown, falls from the clouds smack in front of his biplane. With absurd fearlessness and equal peculiarity, she immediately proves she's up for just about anything, taking to wing-walking in Hitch's struggling airshow. But in return for her help, she damns a ride back to her home. In the sky.
Hitch thinks she's nuts, of course, but when she steers his plane into the midst of a freak storm, he is witness to a bizarre airship with the power to control the weather. Stuck between corrupt authorities below and dangerous new enemies above, Hitch commits to delivering Jael safely home before she flies off with his heart, and save his Nebraska hometown from storm-wielding sky pirates. Dipping more into diesel than steam, this jaunty historical adventure story still carries the much loved 'punk.'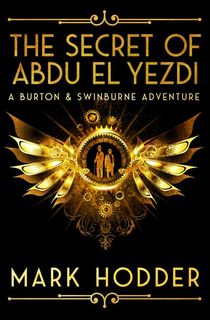 The Secret of Abdu El Yezdi
The king's agent Sir Richard Francis Burton and poet Algernon Charles Swinburne return for their fourth adventure, battling once again to save the cultural landscape of mid-1800s Britain from the technology of the future. Since the assassination of Queen Victoria in 1840, a cabal of prominent men has received guidance on how to lead from the afterlife. Abdu El Yezdi, a dead mystic turned spirit, has helped them steer the empire into a period of peace and creativity. But on the eve of a new alliance with the newly formed Greater German Confederation, scientists, surgeons, and engineers are being abducted.

The government turns to Abdu El Yezdi, only to find he is now refusing to speak with the living. Enter the newly-knighted Sir Richard Francis Burton, freshly appointed the king's agent, who must trace the missing luminaries and solve the mystery of the spirit's silence. But, as friends and loved ones are being picked off by a seemingly supernatural entity, could the culprit be Abdu El Yezdi himself?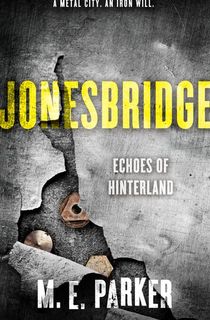 Jonesbridge
A world with immense depth and perfect for fans of Ray Bradbury's FAHRENHEIT 451, a young man and woman must work for the Complex to survive on a grim island prison. To escape, they will need to destroy it.

Myron enters the Jonesbridge Industrial Complex as a worker, a prisoner, commanded to harvest the scant resources that enable the powers that be to continue waging an unwinnable war. Sindra—a fellow prisoner and a spirited fighter—joins him at the salvage line, and Myron finds a new reason to live, and even escape. The two hatch a daring plan, even though any attempt to escape will be punished with execution, but Myron is blamed for the murder of a guard before they can even attempt their flight. It will take everything that Myron and Sindra have to merely survive their brutal overlords. It will take even more to set them both free.