With the pandemic continuing on, it doesn't seem likely that many of us will get to spend our winters taking ski trips, vacations, or engaging in any exciting social interaction. However, that doesn't mean your winter is a waste! With the cold weather approaching, do any of us really want to be outside anyway? Now is the perfect opportunity to curl up and stay inside—but you can still stay social by joining or !
We've selected our top picks to make your winter that much easier. All that's left to do is pick one out!
For Those Struggling with Love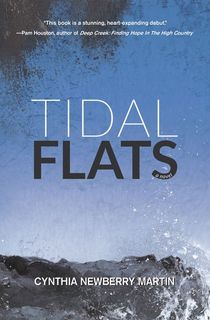 Tidal Flats
Cynthia Martin embraces the struggle of the American marriage and the balance between doing what is best for yourself, and doing what is best for your marriage. In Martin's debut novel she opens the reader up to Cass and Ethan, a young couple who struggle due to Ethan's constant travel and Cass's unwillingness to have children. Martin's novel is one of struggle, resiliency, and self discovery— something we can all relate to in the current climate.
For Those Interested in Crime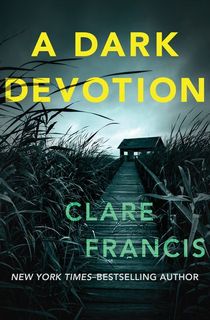 A Dark Devotion
Clare Francis crafts a perfect book for readers seeking a thrill. When Grace Deardsen vanishes seemingly without a trace, her husband reaches out to his good friend, a criminal lawyer, for help. As she begins to unravel the truth behind Grace's disappearance, murky secrets begin to rise to the surface.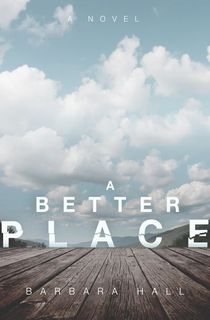 A Better Place
After leaving her hometown in search of stardom, Valerie Caldwell returns when her life is reeling off her carefully planned tracks. Her return comes alongside a rush of feelings, for herself and her old friends, Tess and Mary Grace. This novel tells of life in the South, self growth, and why going off path isn't always a bad thing.
For Those With a Passion For Writing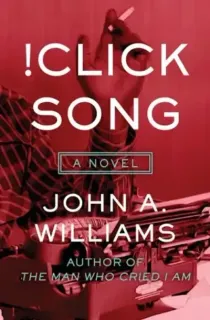 !Click Song
John A. Williams' novel follows the journey of Cato Douglass— a World War II veteran who moves to New York City to pursue his dream of becoming a writer. However, even though Cato possesses an astronomical talent for writing, he is considered an outcast in the publishing industry due to his race. Combining anger with passion and love, in this riveting page turner !Click Song examines Cato's lifelong struggle for recognition and relevancy.
For Those Looking For Hope
As Bright As Heaven
Susan Meissner paints a portrait of hope during a pandemic. As Bright As Heaven tells the story of a young immigrant family who moved to America for a better life, just as the Spanish Flu arrived. As the disease takes over their lives they find hope through an orphaned child. This novel is the perfect story of hope and perseverance that all of us could use during these crazy times.
For Those Interested in Race in America
The Vanishing Half
The Vanishing Half follows the story of two identical twin sisters who ran away from their small black community at age sixteen. Fast forward to adulthood, and these identical twins are living polar opposite lives. One sister moved back to the small town she ran away from, while the other is passing as white, with her husband knowing nothing of her true race. The Vanishing Half examines the intertwinement of the two twins lives, and the impact that our history plays in today's society.
For Those Seeking Adventure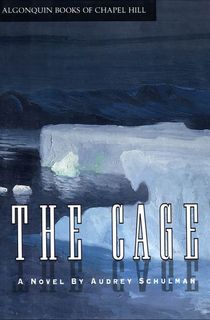 The Cage
Audrey Shulman pens a unique, mesmerizing tale of the physically and emotionally testing journey of nature photographer Beryl Findham. Beryl is presented with a once in a lifetime opportunity to join an all male expedition whose main goal is to get close to dangerous polar bears in their natural habitat. This story of survival, and personal growth is a guaranteed page turner.
For Those Interested in Tech
Uncanny Valley
Anna Wiener's memoir gives a deep dive into the huge tech presence that is Silicon Valley. After leaving a job in book publishing, she moved to Silicon Valley with hopes of a digital economic boom. Anna exposes the erratic startup culture with wit and laughter.
She Must Be Mad
Why not mix up your book club selection with a book of poetry? Charly Cox's book of poems captures the feelings of young women throughout the world. From nights out to love to feelings of distress, Cox uses her banter and humor to relate to all, and create a community. In times of isolation, Cox provides a much needed way to feel connected to women throughout the world.
For Those Looking For a Lighthearted Read
Eleanor Oliphant is Completely Fine
Eleanors brash demeanor and personality paint her as a socially indifferent likeable character. Together she and Raymond, an equally bumbling counterpart, save Sammy, an elderly man who took a spill off a sidewalk. The three form an intense friendship, the kind that will make your hearts soar and faces crack a smile.