If you can't trust the narrator, then who can you trust? Books with questionable perspectives and narratives that tie you in knots can leave you as confused as you are dazzled.
What is an unreliable narrator?
Usually when you read a book, you can take the narrator's descriptions as fact. But some of the most famous books in literary history are told through the eyes of a character whose true intentions aren't evident, or who may have warped perceptions of what's really going on. You can't trust that everything you're reading is correct—hence, it's an unreliable narrator.
If you're in the mood to be deceived, here are nine very different books bound together by the shared theme of an unreliable narrator.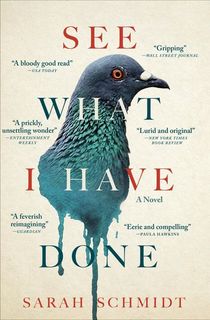 See What I Have Done
Everyone thinks they know the story of Lizzie Borden, the axe-murderer who slaughtered her parents and got away with it. In Sarah Schmidt's novel, this hazily remembered part of history is re-examined.
Told from several perspectives, including that of Lizzie and her older sister Emma, See What I Have Done follows the fallout of the Borden murders, the secrets that tore a family apart, and the community's pressure to arrest someone for the crime. Did Lizzie actually do it?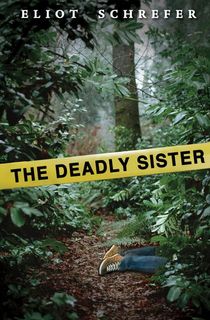 The Deadly Sister
Maya Goodwin is a murderer, so says everyone, including her parents. She was obsessed with her tutor, Jefferson Andrews, and now that he's dead, she's the sole suspect. It's up to her sister Abby, the one person who believes she is innocent, to find the evidence that will exonerate her.
Getting embroiled in a murder case is dangerous stuff. Everyone's against Abby and Maya. And things will only get more complicated once Abby meets the murder victim's brother...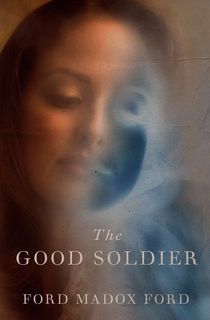 The Good Soldier
The British writer Ford Madox Ford is widely considered to be one of the most important figures in the development of early 20th-century English and American literature. The 1915 novel The Good Soldier ranked 30th in the Modern Library's list of the 100 best English-language novels of the 20th century! It opens with one of the most famous lines in fiction: "This is the saddest story I have ever heard."
The narrator, John Dowell, details the breakdown of his relationship with his wife Florence and their friends, Captain Edward and Leonora Ashburnham. While Dowell seems like a doting husband at first, his scheming slowly reveals itself, and the initial normalcy of these two couples gives way to scandals of infidelity, murder, and suicide.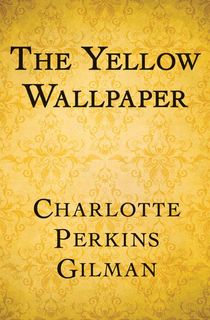 The Yellow Wallpaper
It's only a few pages long, but over a century after its initial release, The Yellow Wallpaper has remained one of the best short stories ever written.
A young woman is forced into bed rest by her husband after the birth of her baby. Confined to an upstairs nursery, she obsesses over the wallpaper, a sickly yellow that is peeling from the walls and seems to have a pattern that shifts before her eyes. With no other stimulus in the room aside from this wallpaper, the woman cannot help but descend into madness.
Liar
If there's a genre that's perfect for an unreliable narrator, it's the psychological thriller.
Micah is a compulsive liar. That might be the one thing in her life she's truly honest about. Over the years, she's duped everyone, from her family to her teachers, with increasingly convoluted tall tales that she's struggling to stay ahead of.
When her boyfriend dies under brutal circumstances, her falsehoods threaten to destroy her life. But is she even capable of telling the truth? When she says she's being honest, can she be trusted? And is she really who—and what—she says she is?
The Bell Jar
The late poet Sylvia Plath took inspiration from her own troubled life for her sole novel, The Bell Jar, which was initially published under the pseudonym "Victoria Lucas." In 1963, the summer they fried the Rosenbergs, Esther Greenwood moves to New York City to intern at a magazine. The work is unstimulating, and as the weeks pass, she struggles to feel anything aside from apathy and anxiety.
It becomes clear that mental illness has her in its grip, and her depression worsens even as she visits multiple doctors for a terrifying variety of treatments. Sixty years later, The Bell Jar remains a startlingly candid glimpse into the world of mental illness and Plath's pitch-black comedy shocks as much as it makes you laugh.
The People in the Trees
Before she wrote A Little Life, the novel that took over the internet, Hanya Yanagihara delved into the toxic world of a disgraced scientist telling an unreliable version of his story. In the 1950s, Norton Perina went on an expedition to the remote Micronesian island of Ivu'ivu in search of a rumored lost tribe. There, he found what may be the answer to eternal life.
The discovery made him famous, but now he's in jail, accused of sexually abusing one of the many children he adopted from this island. From prison, he writes his story, with notes provided by a toadying editor. Through his eyes, Perina reveals the cold objective gaze of a scientist who views progress as far more valuable than empathy, regardless of the cost.
House of Leaves
It's hard to describe just what makes House of Leaves so special. It truly must be read to be believed. Johnny Truant is a self-professed unreliable narrator who discovers a manuscript by a recently deceased man that leads him to a documentary film called The Navidson Record. The film details the Navidson family and their home, which suddenly starts to grow. Doors appear, as do new rooms, yet the building's outside measurements never change.
Soon, their home is a maze, and at its heart is a creature. House of Leaves is a stylistic marvel, full of font changes, strange formatting, and a slew of footnotes that makes the book as labyrinthine as the Navidson's house. There is no other book out there like it, and reading it will leave you truly changed.
We Were Liars
This 2014 young adult mystery found a new lease on life thanks to a resurgence of popularity on TikTok, which led to a prequel being published last year. We Were Liars follows Cadence Sinclair Eastman, the eldest grandchild of the wealthy Harris Sinclair, a privileged family of societal allure. While they appear to be perfect to the outside world, Cadence knows that the family is haunted by its past, and she is not exempt from this.
As she spends her 15th summer on the family's exclusive island resort, she hangs out with her older cousins and friends, known to everyone else as The Liars. A head injury leaves her with memory loss that she is desperate to fix. What happened that summer, and is it better that she leaves her memories incomplete?