You know Upton Sinclair for penning his working-class conquest The Jungle. But there's a multi-novel saga Upton Sinclair penned from 1940 to 1953 you may have never heard of. It's been out of print for years and forgotten by all but its most loyal followers—until now.
The series's main character, the debonair art dealer Lanny Budd, finds himself in the midst of some of the most dramatic events from 1913 to 1947, taking readers through two World Wars, star-crossed romances, and countless run-ins with some of the globe's most infamous world leaders. Now, thanks to Lanny Budd's return, you can have a front row seat to the most major events of the 20th century.
During his lifetime, Upton Sinclair was among the most popular and influential writers in America. In addition to his historic run for Governor of California, in which he received almost one million votes, Sinclair published over ninety books and thirty articles. His work was appreciated and praised by his contemporaries, ranging from George Bernard Shaw to Luther Burbank to Margaret Sanger, but it was the passion and outrage that his books inspired in his many working-class readers that Sinclair found most rewarding.
In 1938, the Sinclairs heard the radio broadcast of Hitler's invasion of Czechoslovakia. His wife Mary Craig said: "Well, our world is at an end. I don't see how anyone can fail to realize that." Six weeks later, Sinclair had a vision of the entire Worlds End series: "walking in my garden one night, something happened; a spring was touched, a button pressed… there was no resisting it, and I didn't try." The series that resulted would be Sinclair's greatest contribution to popular culture. It was titled Worlds End, but is often referred to by its readers as The Lanny Budd series.
Sinclair was fascinated by how educated and privileged people might respond to social injustice; in an interview he explained, "Lanny Budd was a dream boy. He was a combination of a number of well-to-do young idealists whom I had known." Sinclair's idea was that "the hero would learn, just as he hoped his readers would, that fascism was a menace to world peace and could not be ignored but must be destroyed."
Sinclair received the Nobel Prize for Dragons Teeth, the third novel in the series, in 1942. Pulitzer juror John Chamberlain wrote: "Almost alone among our novelists, he has realized that contemporary history, as it comes through to us every day in the headlines, has become so overpowering that many individuals can have no significant emotional life apart from it."
Controversies have raged about any real-life Lanny Budds. Sinclair scholar Sally Parry believes Lanny was similar to Putzi Hanfstaengel, a Harvard graduate who was kept in Hitler's entourage to entertain, but was secretly advising the United States. Perhaps the character was an amalgamation of multiple real-life acquaintances of Sinclair; he commented in his autobiography that the character was inspired by Cornelius Vanderbilt Jr: "We met him early in California when he was trying to start a liberal newspaper… I liked him, and what was more important, [Mary] Craig liked him; we saw a great deal of him, and watched his gallant fight to finance a liberal newspaper in a reactionary community."
Like Julius Epstein, who in his film Casablanca created a challenge to isolationism, Sinclair's Worlds End series profoundly affected the American public's willingness to join the war: it was what his German biographer Dieter Herms describes as "antifascist propaganda entertainingly packaged in the wrappers of popular literature."
The Worlds End series was transformed into Viking paperbacks, available at every train station and in every pharmacy, read by millions of readers whose excitement for history was kindled by this compulsively readable story. Posters in Swedish and Japanese remind us again of his worldwide reach, enabling readers in the middle of wartime to speak the same anti-fascist language.
Regardless of the particular theme or topic, everything that Sinclair wrote reveals his lifetime commitment to social justice and his abiding faith in human possibility. Today, amidst widespread corporate corruption, a growing gap between rich and poor, and the seeming inevitability of environmental destruction, we need Sinclair's vision, his humor, and his hope.
Ready to read more? Check out all of the Lanny Budd books below.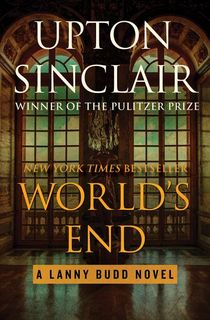 World's End
Meet Lanning "Lanny" Budd, a teenager who's coming-of-age innocence gets shattered when bombs start to drop and the body count of WWI starts to build. Son to an American arms dealer and his mistress, Lanny goes from a chic life in the French Riviera to joining the Paris Peace Conference.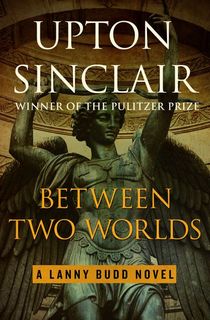 Between Two Worlds
The second in Sinclair's series is a mash-up of history, romance, and culture that takes readers across the pond. The Europe of Lanny's childhood is gone: The Treaty of Versailles is in effect, the Roaring Twenties are in full swing, and Adolf Hitler is occupying Germany. So Lanny marries, then moves to the States.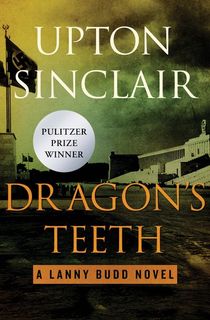 Dragon's Teeth
If there's one book you choose to read from Sinclair's series, it's this one. Sinclair's Pulitzer Prize-winning 1943 novel depicts the rise of Hitler's party, while sending Lanny, now a wealthy art dealer, to Nazi Germany to visit relatives. And into the den of the monster.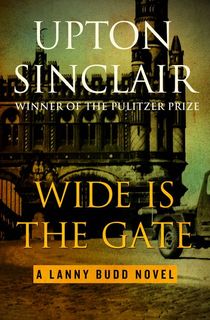 Wide Is the Gate
Unable to deny the nightmare happening in Germany, Lanny plays with fire as a double agent with a few select others to bring down Nazism and Fascism. The result: a dangerous game that takes him from Germany to Spain on a life-threatening mission just before the Spanish Civil War.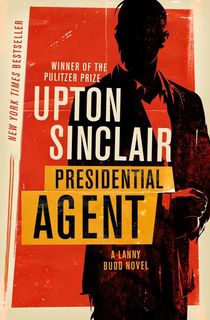 Presidential Agent
With a new gig as Presidential Agent for FDR, Lanny is assigned to the Third Reich during a time when the Allied Powers were to cede Czechoslovakia to Hitler to avoid war. But that's not even the worst of Lanny's problems: His latest love interest is being held by the Gestapo.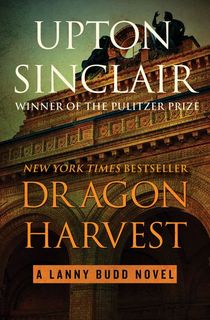 Dragon Harvest
Lanny's well into his appointed position as secret agent and has managed to earn a seat at Hitler's table. So when he learns of the Führer's plans, he warns European leaders, but to no avail. Nothing can stop the Nazis control. And they are steamrolling on to Paris.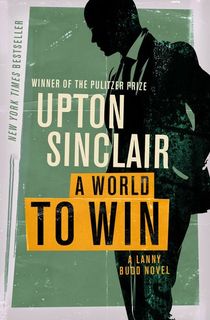 A World to Win
The Nazis occupy France; the Vichy is in order; and Lanny, aka Presidential Agent 103, now has a target on his back by the very French Resistance he's fighting to assist. Meanwhile, Japan drops bombs on Pearl Harbor, and FDR's nation is forced to enter the war.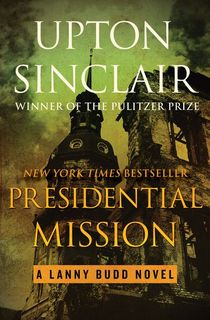 Presidential Mission
As the war rages on, Lanny's needed more than ever. Adventures in Algiers, where he is to fool the German High Command on the U.S.'s strike plans; Russia, where he parachutes from a totaled aircraft into Moscow; and a trek through the Sahara Desert ensue.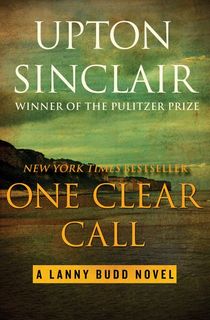 One Clear Call
The Third Reich is faltering; the Allies are poised to retake Europe. But for Lanny, news isn't so good. Since 1938, he has had the trust of Hitler and his inner circle. But that's about to change, as Heinrich Himmler, Hitler's Gestapo chief, has just learned of Lanny's true loyalties. Time to go.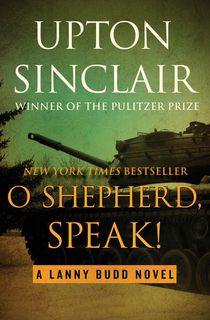 O Shepherd, Speak!
In what was originally to be the finale to the series, Lanny watches the collapse of the Nazi Germany, the destruction of Nagasaki and Hiroshima, the death of FDR, and the outcomes of the Nuremberg trials. Loose ends are tied up, the denouement is told, but the legend of Lanny Budd continues.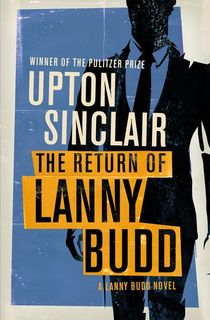 The Return of Lanny Budd
And it continues with our favorite spy coming out of retirement to go undercover to infiltrate the Russian control sector, where he learns about Stalin's sinister plans. And it's here where Lanny realizes his work—unlike Sinclair's beloved series—is far from over.