The category might say "young adult," but any voracious reader knows YA reads can be even more compelling than adult fiction.
The following young adult mystery books are no exception—from Lois Duncan's eerie thrill-ride to chilling whodunits by vibrant new voices. With propulsive plots, interesting characters, and blindsiding curveballs, they'll have you rescheduling your plans so you can stay in and read the night away.
White Rabbit
A fantastic new talent in YA thrillers, author Caleb Roehrig tells the story of Rufus, who just can't catch a break. His ex-boyfriend wants to "talk," and his sister, April, is really in over her head. He's thrown for an even greater loop when April is discovered—knife in hand and covered in blood—lying next to her boyfriend's corpse. She insists she didn't kill him, so now Rufus has to deal with his relationship problems and try to prove his sister's innocence.
Roehrig's latest book, Death Prefers Blondes, is about to be released and looks just as addicting. The new story follows Margo Manning—teen socialite by day, cat burglar by night.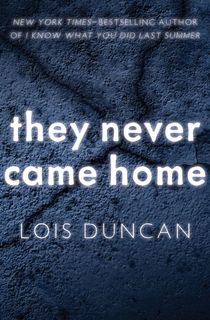 They Never Came Home
From one of the reigning queens of young adult thrillers, this twist-ending mystery will keep you glued to the very last page. When best friends Larry and Dan fail to return from a hiking trip, Joan—Larry's sister and Dan's girlfriend—vows to stop at nothing to find them.
But when she starts receiving threatening messages from her brother's friends, she realizes that the truth of their disappearance is more complicated than she could've ever imagined.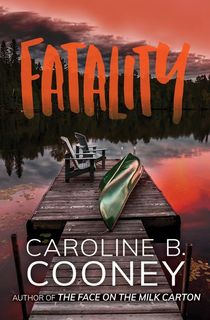 Fatality
Rose is flattered when she's invited by the glamorous Angelica Lofft (think Riverdale's Cheryl Blossom) to spend the weekend at her parent's lake house—until someone ends up murdered. Four years later, the case is reopened, and the police are convinced Rose knows more than she lets on.
If Rose wants to move on, she'll have to relive that weekend all over again and face what she's been suppressing. If you love Fatality, be sure to check out Caroline B. Cooney's other YA mysteries, which represent some of the best and most-loved of the subgenre.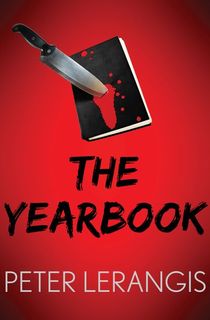 The Yearbook
Editing the school yearbook is David Kallas' greatest passion. Well, that—and a girl named Ariana Maas. One night, just as he's setting out for the printer's shop, he decides to spy on his crush and her boyfriend, Stephen. Instead, David comes across a dead body floating in a nearby creek.
What ensues is a murder mystery that reveals startling secrets about David's school, as members of the senior class start dropping like flies.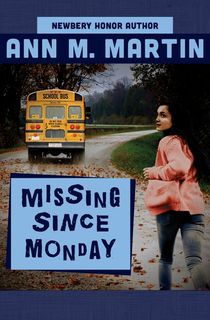 Missing Since Monday
Ann M. Martin's classic Missing Since Monday tells the story of every parent and sibling's worst nightmare. While Maggie's dad and stepmom are on their belated honeymoon, she's charged with making sure her half-sister, Courtenay, gets to school.
For some reason, though, Courtenay never makes it there...In order to find her little sister, Maggie must unravel the mysteries in her family's dark past.
The Female of the Species
Three years ago, Alex Craft's sister, Anna, was raped and murdered. Making things worse was the fact that Anna's killer got off scot-free. Since then, Alex has turned her trauma into the only thing she knows—violence. Though her friends Jack and Peekay would love to help her, Alex knows she can't be trusted, not for a single second, as she surrenders to the darkness inside her.
Named one of the best YA books of 2016 and 2017, The Female of the Species is a unique, unsettling, and unputdownable novel that will grip readers of all ages.
The Blood Between Us
Growing up, Adrien Dane always took a backseat—or so it seemed to his sister Grace. In truth, Adrien simply believed that Grace, the only biological Dane child, was the favorite. Their tenuous relationship crumbles even further when their parents die in a tragic fire, sending both Adrien and Grace on divergent paths.
Now it's years later, and they've reluctantly reunited at boarding school, where Adrien begins to suspect his sister is hiding something. Is it possible that their parents' deaths weren't accidental at all, but the work of a cold-blooded killer?
This Is Our Story
In this Pretty Little Liars-esque mystery, a boy never returns from a hunting trip with his friends—and no one will say who fired the shot that killed him. It's up to Kate Marino, a high school senior who assumed her law firm internship would be a total snooze, to crack the most disturbing case her town has ever seen.
Shallow Graves
What if you woke up dead, but you couldn't quite remember who killed you? That's the issue facing Breezy Lin, after she's inexplicably resurrected one year after her murder.
Though she's blessed with a sixth sense that helps her detect murderous impulses, she's unable to assemble a clear picture of her own death. Can she solve the mystery before members of a strange cult take control of her newfound powers?
This post first appeared on Murder & Mayhem.
This post is sponsored by Open Road Media. Thank you for supporting our partners, who make it possible for Murder & Mayhem to continue publishing the mystery stories you love.