More people should read middle-grade novels, regardless of age. I will happily scream this from the mountaintops.
In my many years as a reader, I've found that consuming middle-grade literature is a uniquely delightful experience. Sometimes these stories help me reconnect to my inner child and to the deep-seated longing for simpler times. But more generally, they offer lots of comfort, joy, and sheer optimism – things that are much-needed, especially during these trying times, in my opinion.
There are so many fantastic middle-grade options out there. Believe me, I know. But in case you're looking for somewhere to start, here is a list of diverse middle grade novels that would make excellent additions to your shelf!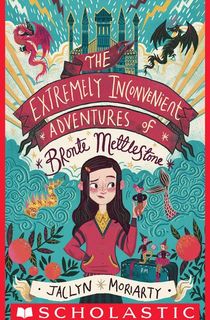 The Extremely Inconvenient Adventures of Bronte Mettlestone
Upon discovering the detailed instructions in her deceased parents' will, ten-year-old Bronte Mettlestone embarks on a whimsically fun journey, traveling to distant kingdoms and delivering treasured gifts to ten other aunts. But unbeknownst to Bronte, there's a present waiting for her, too.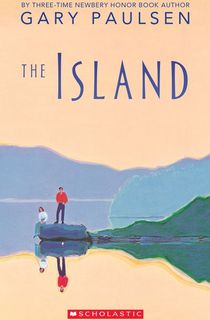 The Island
In this coming-of-age story, when 15-year-old Wil Neuton discovers an island near his new home, he decides to use it as a place to isolate and to learn more about nature and himself. All Wil wants is to let go of the outside world, but the outside world has different ideas for him.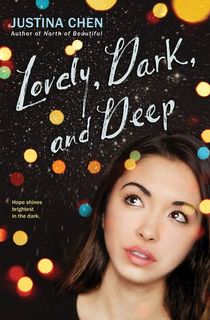 Lovely, Dark, and Deep
Despite developing a sudden, extreme case of photosensitivity, Viola Li is dead set on living a normal life. When romance unexpectedly blooms between her and a charming guy named Josh, Viola's fight for normalcy becomes more complicated.
Amari and the Night Brothers
Wanting nothing more than to find her missing older brother, 13-year-old Amari Peters is determined to pass the three tryouts required by the secretive Bureau of Supernatural Affairs. Even if it involves competing against the nation's wealthiest kids, most of whom are easily more advantaged in resources and knowledge of the magical world.
Clues to the Universe
Ro and Benji first meet as science class partners. But as they both grapple with bullying and grief, Ro and Benji become unlikely friends and work together towards piecing together clues to some of the biggest questions in the universe.
A middle grade debut about losing and finding family, forging unlikely friendships, and searching for answers to big questions.
Esme's Wish
Determined to learn more about her mother's disappearance, 15-year-old Esme sets out to investigate on her own, only to be magically swept away into the canal city of Esperance. Amidst the city's glitter and magnificence, she stumbles upon her mother's secret double life.
Everlasting Nora
Following a devastating family tragedy, 12-year-old Nora and her mother are forced to live inside Manila's North Cemetery as informal settlers. When her mother disappears mysteriously one day, Nora enlists the help of Jojo and his supportive grandmother to search for her.
Front Desk
Despite her young age, Mia Tang carries a lot of secrets. The most important being that she manages the front desk of the Calivista Motel and helps her immigrant parents hide others like them. And if caught by the mean motel owner, her family will face the brunt of terrible consequences.
The Last Cuentista
Perfect for readers with a penchant for sci-fi stories, this middle-grade novel is set in space. In the wake of Earth's destruction, the surviving scientists and their children flee to a new planet.
However, a sinister Collective seizes control of their ship, systematically erasing everyone's memories. All except for Petra's, who is now the sole carrier of humanity's history.
Marikit and the Ocean of Stars
Drawing inspiration from Filipino folklore, 10-year-old Marikit sets off on a mission through the magical land of the Engkantos to rescue her family from dangerous shadow creatures. Her only help comes from a homemade patchwork dress, a cursed boy, and an overly eager insect.
Omega Morales and the Legend of La Lechuza
A great treat for fans of Disney's Encanto, this middle-grade debut follows the Morales family, whose magical bloodline grants them divine powers. All except Omega Morales, who feels like an outsider due to her faulty abilities. But when a legendary witch storms through the town, Omega's magic begins to change for the better... or for the worse.
Onyeka and the Academy of the Sun
Onyeka's flamboyant curls have always made her feel uncomfortable, until she makes a life-changing discovery: she can control her hair with her mind! Suddenly, Onyeka is whisked off to the Academy of the Sun, a school in Nigeria where gifted children are trained.
Other Words for Home
Narrated entirely in verse, this story revolves around young Jude who is forcibly uprooted from her hometown and moves to America with her pregnant mother due to the situation in Syria growing more unsafe. In this foreign land, she finds a foreign identity for herself: "Middle Eastern" – an entirely unfamiliar label to Jude.
Sal and Gabi Break the Universe
With Sal's extraordinary sleight of hand and Gabi's impressively sharp eyes, this pair of friends surely make a dynamite duo. But there's a slight problem: their manipulation of time and space could bring the whole universe to its knees.
Sugar and Spite
Sick of being bullied around by Claudine, Jolina turns to her grandfather's arbularyo magic to seek revenge. Despite still being a novice in training, she brews a powerful batch of gayuma to change her bully's hateful personality. But what happens when the love potion works a little too well?