Regardless of whatever else is going on in the world, graduating college (or high school!) is a big milestone—and it's one that deserves to be celebrated.
Why not give your favorite graduate the gift of wisdom in the form of a great book? From Gloria Steinem's epic self-help masterpiece to the spiritual poetry of Kahlil Gibran, these 11 nonfiction reads are sure to inspire recent grads to achieve greatness.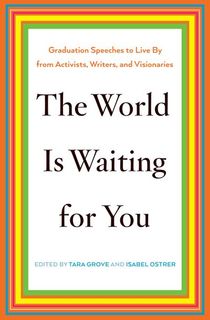 The World Is Waiting for You
"Bit by bit, step by step, you can change things—the things that need changing." —Toni Morrison, Rutgers University, 2011
Featuring 18 graduation speakers from iconic figures, including Gloria Steinem, Ursula K. Le Guin and Tony Kushner, this compilation of wisdom from some of the finest minds in recent memory should be required reading for everyone, including recent grads.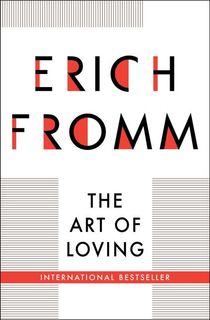 The Art of Loving
Graduating can be scary. Just when you've gotten the hang of your college family, you're uprooted into a new life, navigating new relationships. Who better to teach a recent graduate the tough lessons of human nature than psychoanalyst Erich Fromm? His classic book, The Art of Loving, published in 1956, still rings true when it comes to understanding all types of love, from the romantic to the platonic, and most essential: The idea of self-love.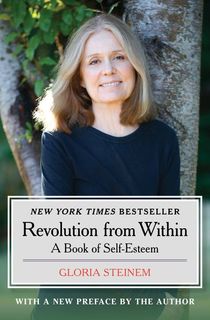 Revolution from Within
This #1 national bestseller by feminist icon Gloria Steinem preaches the idea that all change comes from within, and that knowing oneself is tantamount to success. Part memoir, part social history, recent graduates who have trouble embracing the idea of "self-esteem" will learn from Steinem's sage advice when it comes to career choices. She also focuses on your most important relationship: The one you have with yourself.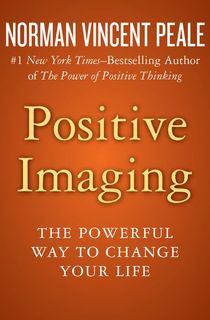 Positive Imaging
From the author of the classic self-help book The Power of Positive Thinking, Positive Imaging is a straightforward guide to putting the power of positive thinking into practice in your own life. Through a process Peale calls "imaging," which is vividly picturing a goal or idea in your mind, he argues you can banish doubt, fear, and negative energy to unlock your potential. Positive Imaging is a perfect gift for the concrete thinker who wants to be inspired through a step-by-step system.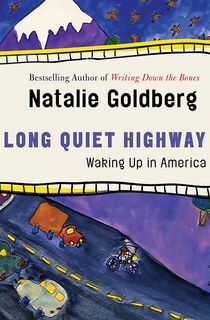 Long Quiet Highway
Writer Natalie Goldberg's Long Quiet Highway chronicles her introduction into the practice of Zen Buddhism and how it allowed her to unlock her creative energy and embrace the power of the moment. For those recent graduates interested in spirituality, Long Quiet Highway is an inspiring story of how one woman "woke" from her life in suburban America and channeled her curiosity into a life as a writer and teacher.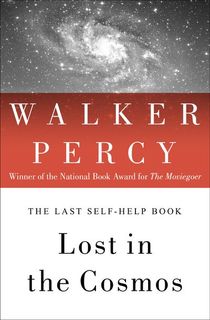 Lost in the Cosmos
For recent grads that take their self-help with a large side of cynicism, look no further than Walker Percy's hilarious take-down of the self-help industry: Lost in the Cosmos. With the help of quizzes, essays, short stories, and diagrams, Percy's book is equal parts parody and cultural commentary. As one reader put it, "it will not give you a set of instructions for living or boost your 'self-esteem,' … but it will alter the way you watch the evening news, cut your grass, shop for groceries, and generally manage to survive another Tuesday afternoon."
Leadership
Pulitzer-Prize-winning historian James MacGregor Burns' groundbreaking study of leadership is the perfect book for those recent grads interested in the politics of governing, whether it be in business, the military, or politics. Using such real life examples of FDR, Gandhi, and Napoleon, Burns discusses what makes some impactful leaders where others fail. A little preview for you: "Transformational leadership occurs when one or more persons engage with others in such a way that leaders and followers raise one another to higher levels of motivation and morality."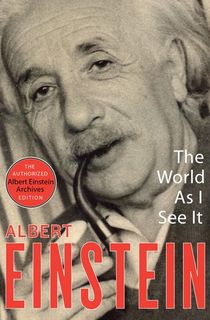 The World As I See It
Published in 1949, this collection of Einstein's essays, letters, speeches, and interviews reflect his thoughts on the science, ethics, religion, politics, and the small detail of the meaning of life. You couldn't really ask for a more complex experience of the world from a man who prayed for peace even as his scientific research was being used to create one of the most destructive weapons in human history.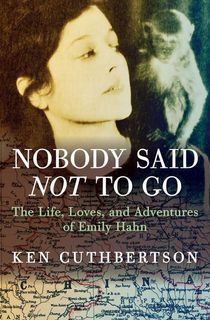 Nobody Said Not to Go
For graduates who refuse to be contained by society's rules, this compelling biography of Emily Hahn—journalist, feminist, and trailblazer—will wet their appetites for adventure. At a time when women were mostly expected to make a good marriage, Hahn enrolled in engineering school at an all male college in 1922, sold her first story to The New Yorker in 1929, traveled in the Congo during The Great Depression, worked for the resistance in WWII, and explored newly independent India in the 1950s.
Related: 20 Biographies of Remarkable Women That You Need to Read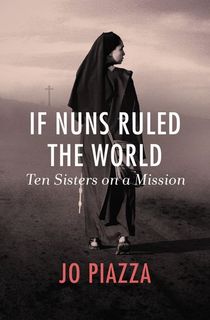 If Nuns Ruled the World
Reporter Jo Piazza lifts the veil on a secretive and largely misunderstood sisterhood, revealing the lives and work of ten nuns, all working to make the world a better place in their own way. If Nuns Ruled the World is an inspirational read for those interested in the ways in which religion (in particular the Catholic Church) extends its power in the modern world.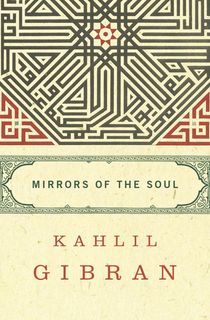 Mirrors of the Soul
From the author of the classic spiritual guide The Prophet, Mirrors of the Soul takes on the same structure of a series of a poetic essays that span Gibran's experience as a child in Lebanon and a man in New York City. Published in 1965, Gibran's dual nature is just as potent to graduates today struggling to define themselves as they embark on a new adventure.
Related: 20 Best Love Poems of All Time
Featured photo via Vasily Koloda / Unsplash