It might seem shocking to younger readers, but once upon a time, when you loved a film, you couldn't just rewatch it over and over again at home. Before the VHS at-home market changed the game, movie fans didn't have a lot of options to find new ways to enjoy their favorite stories. Thus, novelizations—books based on movies— became the go-to solution.
Are movie novelizations worth reading?
The right ones are! Some of these books were quickly written and rushed out as a quick cash-in (sometimes the movie is better than the book!), but some were real diamonds in the rough. A few major writers even got in on the novelization game.
While they still exist today, novelizations are far less common thanks to the near-instant access we have to every piece of media. But these books are worth revisiting today if only to experience a burst of pure nostalgia. Here are ten novelizations of beloved films that you should check out.
Alien
Alan Dean Foster is one of the true legends of novelizations, having written tie-ins for everything from Transformers to Star Wars to Star Trek to The Chronicles of Riddick. His novelizations of the Alien universe, however, are on a whole different level of special.
Foster delves into detail that makes Ridley Scott's story of an invasion on a mining ship somehow even more terrifying. The action scenes are a particular highlight.
Once Upon a Time in Hollywood
It's rare for the director to author the novelization of their own work. It's even rarer to see that happen in the modern day, especially with someone like Quentin Tarantino at the helm. His detailed glimpse into Hollywood at the end of the hippie era, which received multiple Oscar nominations in 2020, doesn't get the traditional novelization treatment.
Once Upon a Time in Hollywood is more of an expansion of the film, offering new details before and after the events of its narrative, including more insight into Sharon Tate and the changing film industry she inhabited for a brief time.
Star Wars: The Phantom Menace
Terry Brooks is beloved among high-fantasy readers for his Shannara series, which took 43 years and 29 books to finish! In between that mighty endeavor, he found time to write a novelization for Star Wars: Episode 1 - The Phantom Menace.
Brooks is a good fit for the iconic series, especially one with a long and proud history of tie-in novels. Even if you don't like the film, this could be worth your time.
The Abyss
James Cameron remains the undisputed king of the blockbuster, having directed three of the five highest-grossing films ever made. The Abyss didn't quite reach the levels of Titanic and Avatar but it did reveal a more humane side to the director.
Orson Scott Card, best known for creating Ender's Game, brings new life to the sci-fi thriller about a recovery team working to find a lost submarine before the Soviets get their hands on it. But in the deepest recesses of the ocean lies something unexpected and not of this planet...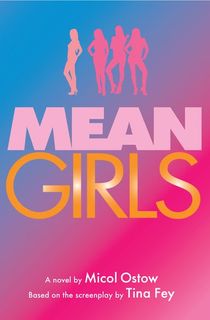 Mean Girls
Tina Fey's beloved teen comedy was based on a book: the parental guide to raising adolescent girls, Queen Bees, and Wannabes. That doesn't make for much of a beach read, so check out the novelization instead!
The jokes are all here, and we get a deeper insight into Cady Heron's rise and fall from outsider new girl to sidekick of the Plastics to the most hated girl in high school. It's all so fetch.
Interstellar
Christopher Nolan is one of the few filmmakers working today who can get big-budget, epic-scaled blockbusters made that aren't based on pre-existing material. Interstellar, released in 2014 and starring Matthew McConaughey, always felt like a golden age sci-fi novel, and Greg Keyes' novelization captures that feeling.
A group of scientists must search for a solution to save Earth, and the solution might lie in a newly discovered wormhole that will take them well beyond the stars (and their loved ones).
Indiana Jones and the Raiders of the Lost Ark
There is perhaps no film more perfectly designed to be turned into a ripping yarn pulp adventure tale than Raiders of the Lost Ark. It makes sense since the character was inspired by 1930s serials. The world's hottest archaeology professor and obtainer of rare antiquities should have headlined dozens of these books.
Alas, we don't have that many, but Campbell Black's novelization of the first film in the still-ongoing series, Raiders of the Lost Ark, is worth your time. It's so different from the movie that it often feels like a brand-new adventure for Indy and company.
The Goonies
Goonies never say die! The classic adventure movie was pivotal for many an 80s kid, and like Indiana Jones, it seemed primed for a slew of tie-in novels that delved into the countless adventures of the Goonies. Sadly, there's just the one, this novelization, but it's still a darn good read.
A group of kids are desperate to save their neighborhood before developers move in and demolish everything. Mikey finds an old pirate map and decides to search for the treasure that could make them all rich and famous. All they have to do is avoid the booby traps, the murderous Fratelli gang, and a whole lot of skeletons.
E.T. the Extra-Terrestrial
Steven Spielberg's moving tale of a bond between a young boy and an alien stuck on Earth became a genuine phenomenon, making more money upon its release than any other film had in the art form's history. Merchandise sales went through the roof, so of course there had to be a novelization.
William Kotzwinkle's take hits all the familiar beats of E.T. but it's in the details where things get weird: we hear about how Elliot's mother is sexually frustrated; E.T. talks to tomatoes; he sees a ring of keys on a man's belt and believes them to be teeth, and Elliot's teacher takes a ton of quaaludes!
Back to the Future
Aside from writing comedic screenplays alongside the legendary Carl Reiner and Steve Martin, George Gipe penned novelizations of the likes of Gremlins and Melvin and Howard. His best offering in this field is his version of Back to the Future, the most beloved time-travel comedy of all time.
Because it's based on an early draft of the script, many details are different from the movie. But it's still Back to the Future at its heart, and fans will undoubtedly get a lot from this book and its glimpse into the harried mind of Marty McFly.