This Is Us, a ratings juggernaut that's turned prime-time TV watchers into blubbering messes, is a family drama that hits all the right notes. A family drama that seems to always hit the right notes, it's happy, sad, and hopeful as its players keep their heads high in the face of insurmountable the hardship.
Brimming with characters who are honest, relatable, and most importantly real (they're actually based on the people in creator Dan Fogelman's own life), the show is a welcome addition to our DVR. That said, our e-reader is jealous. So we've rounded up 15 books similar to This Is Us. And this is them.
Spoilers ahead!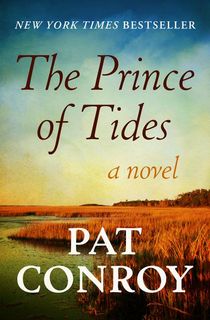 The Prince of Tides
Daddy issues are about as common as "yo mama" jokes. So it's no surprise Kate, Kevin, and especially Randall, who's reunited with his dying biological father, have a few of their own. Same goes for the protagonist in Pat Conroy's literary achievement, The Prince of Tides. When we meet Tom Wingo, he's in the throes of crisis (affairs, suicide, the works), and like life, the hits just keep on coming.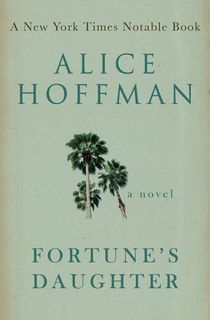 Fortune's Daughter
The joys–and calamities–of motherhood are on topic in best-selling author Alice Hoffman's read. It tells the story of two heroines whose lives become interlocked: one a young mother-to-be and the other a fortune teller who lost her daughter years ago. Without giving too much away, it's this idea of how under ordinary circumstances extraordinary things can happen and how biology will always find its way home that we're reminded of the "big three."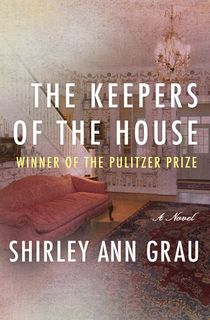 The Keepers of the House
In this Pulitzer Prize-winning novel from Shirley Ann Grau, racial injustices mix with family drama as we learn of the Howland dynasty, a highly respected mixed-race family who fought for Secession and helped rebuild the South, only to have a 1960s-prejudiced society turn against them. Today, centuries later, racial charged tension remains. And Fogelman does a good job of illustrating that tension through Randall and the unjust "just the way it is" things he's forced to do every day.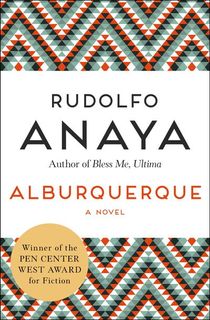 Alburquerque
Growing up is hard. It's even harder when ostracized, bullied, and made to feel as though you don't belong. One can only tear up as Randall gets verbally poked and prodded by his peers, including his own brother on the show. So when we got wind of Rudolfo Anaya's story of a Mexican-American boxer who learns he's adopted then sets out to meet his birth father, we knew we had to include it here.
Looking for more heartwarming family dramas to read? Sign up for the Early Bird Books newsletter and get the best daily ebook deals delivered straight to your inbox.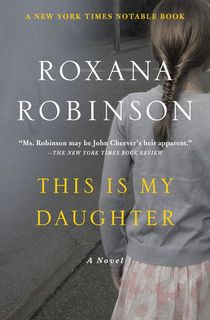 This Is My Daughter
Though Becca and Jack's adoption of an African American baby into their family happened in the '80s, it's still a reflection of today's blended modern families and the challenges they face. Which is why we've included Roxana Robinson's story of Peter and Emma. A pair of Upper East Side single parents who find love again–though we can't say the same for their daughters. One of whom does something so hostile it may just tear the new fam apart.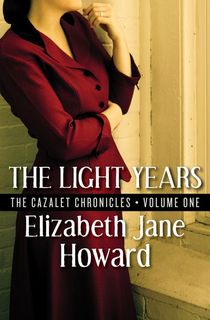 The Light Years
Okay, so this one is actually historical fiction. But in the same vein as This Is Us, Elizabeth Jane Howard's heartfelt cross-generational saga leads the reader through a meandering family tree that's rooted in twists and turns across time. A telling portrait of life in England during the 1930s, it's a narrative driven by the Cazalet family and scars that are left behind by the First World War.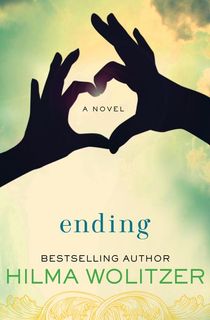 Ending
There are no two ways around it: Hilma Wolitzer's highly acclaimed debut novel is sad. If the title didn't alert you to that fact, then allow us to make it clear: This one is about endings, namely death and surviving the deaths of the ones we love. Not that This Is Us is super sad ALL the time (although we don't dare watch without the Kleenex within reach), but it does remind us of Becca and Jack's tragic loss, as well as the one Randall will inevitably face with his birth father's sickness.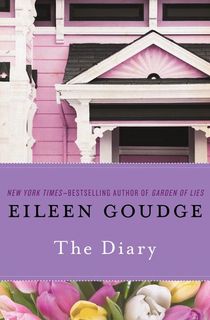 The Diary
As mentioned above, This Is Us runs a non-linear timeline, offering answers to questions proposed in its modern-day narrative. As does this moving, cross-generational page-turner about family and secrets from New York Timesbestselling author Eileen Goudge. Sisters Emily and Sarah find their dying mother's diary from the '50s, and within it the truth to who the woman they thought they knew really is.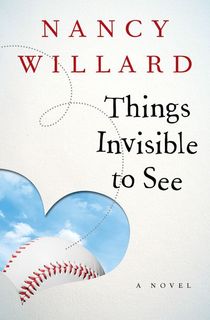 Things Invisible to See
Siblings grow up separately but they never really grow apart. And that's evident with Randall and Kevin in the show. Though their child and teen-hoods take them in different directions, they manage to find their way back to each other. As do Ben and Willie Harkissian, the non-identical twin brothers who get separated by war in Nancy Willard's tale. Bonus: There's magic.
Dinner at the Homesick Restaurant
For a read that'll turn hearts of stone to complete mush, go with Anne Tyler's tearjerker of a tale of three siblings and a single mother. In a similar time-jumping manner to Fogelman's show format, matriarch Pearl Tull's story begins on her deathbed and weaves back through the years of happiness and despair that belong to her and her now-grown children.
She's Come Undone
Kate Pearson, played brilliantly by Chrissy Metz, is a character whose battle with the scale and a positive self-image is one she's continuously losing. Much like the wisecrack of a heroine in this New York Times bestseller from Wally Lamb. Get ready to be consumed by Delores Price, the overweight teen who feeds on sugar and sarcasm to get through puberty, only to face adulthood at 257 pounds and completely lost.
Everything I Never Told You
A narrative that tops just about every "best" list out there, this New York Times bestseller from Celeste Ng is about the great divide that can tear a family apart and the tiny threads that are determined to hold it together. When perfect daughter Lydia Lee is found dead in a lake, her family falls apart. But just like the Pearsons, who are also estranged at times, the Lees never stop trying to understand one another.
Lone Wolf
As with Randall and the rest of the Pearson pack, growing apart is inevitable. But the bonds between blood are forever. In Jodi Picoult's tour de force that is Lone Wolf, Edward Warren is called home when his estranged father and teenage sister are critically injured in a car accident. Burdened with a life-altering decision, Edward rides waves of grief, regret, and guilt as you, the reader, cry him a river.
The Art of Mending
Bringing out the "human" in each of a series' characters is not an easy task, but it's one Fogelman does with gusto. Much like Elizabeth Berg, who brings her two-dimensional prose to three-dimensional life with characters who are real and are oozing with humanity. In The Art of Mending, we're treated to the family drama and complicated relationships that belong–once again–to a trio of siblings: Laura, Caroline, and Steve. And complicated they are.
The Corrections
One thing that makes This Is Us so original is that it explores the depths of an American family, both together and apart. As does Jonathan Franzen's third novel, in which an old-timey America when "sex" was a curse word collides with today's sexually obsessed, greed-trodden society–all courtesy of the goings-on of the Lambert family.
Looking for more heartwarming family dramas to read? Sign up for the Early Bird Books newsletter and get the best daily ebook deals delivered straight to your inbox.
Featured still from "This Is Us" (2016), via NBCUniversal Media, LLC