Being a man encompasses a whole lot more than drinking beer, watching sports, and fixing things around the house. There are as many ways of being a man as there are men in the world. Whether you're trying to cultivate a new commitment to reading or simply looking to broaden the scope of your current reading list, these 23 books are ones that every man should read.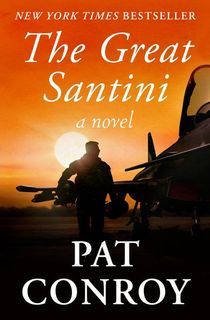 The Great Santini
What it's about:
Coming of age under Colonel Meecham's rigid rules, Ben struggles to meet his father's astronomical expectations—and ultimately, determine how to forge his own path. In this semi-autobiographical novel, contemporary Southern writer Pat Conroy explicates the troubled relationship between a father and his eldest son in a military family.
Why you should read it:
The Great Santini is a compelling account of a family structured by the rigid rules of the military. And while Colonel Meecham is the epitome of some of the archetypes of masculinity—military, powerful, and authoritative—this novel explores the potential costs those traits can have when taken to the extreme.
Related: 10 Must-Read Pat Conroy Books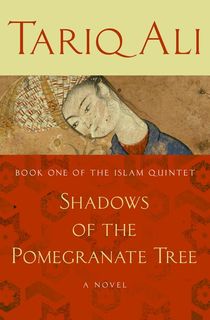 Shadows of the Pomegranate Tree
What it's about:
For the citizens of Grenada, the fall of their city to the Christian Reconquista meant a collapse of the only world they knew. Shadows of the Pomegranate Tree tells the story of a family's fight for survival during one of the most tumultuous periods of European history—the Christian reconquest of Islamic Spain.
Why you should read it:
Shadows of the Pomegranate Tree delves into the brutality of war; the experiences of the innocent in times of great conflict; and the deep roots of the clashes between Islamic and Christian societies that continue today.
Maya's Notebook
What it's about:
19 year-old Maya has just arrived on a tiny, remote island off the coast of Chile on the run from the authorities. A contemporary novel written with more than a touch of magical realism, Maya's Notebook flips between depictions of Maya's experiences adjusting to her new life in exile and the dramatic story of how she came to be there.
Why you should read it:
The twin stories of the Maya's past (replete with drug dealers, stints in reform facilities, and more) and her present in vibrant Chilé will keep you reading at a steady clip. And if you haven't read anything by Isabel Allende, let this be an introduction to one of the most prominent Spanish-language authors of our time.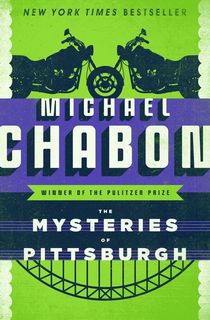 The Mysteries of Pittsburgh
What it's about:
Unwilling to follow his father's footsteps into a life counterfeiting for the mob, recent college graduate Art Bechstein still doesn't quite know what he does want. Coming of age amidst brilliant and seductive friends, Art is a vividly rendered character navigating the hard edges and unique charm of a blue-collar city.
Why you should read it:
The Mysteries of Pittsburgh is at heart an exploration of the transition from adolescence into manhood—and all the possibilities that period encompasses. It's also the novel that put Pulitzer Prize-winning author Michael Chabon on the map.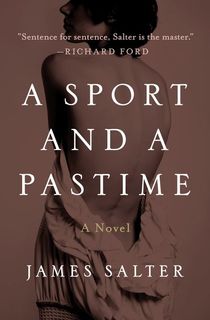 A Sport and a Pastime
What it's about:
At age 20, Phillip Dean has dropped out of Yale and is traveling through Europe with little money and even less of a plan. In a small French town, he meets a young French woman who promises to introduce him to France—and to all the pleasures it, and she, have to offer.
Why you should read it:
A Sport and A Pastime will transport you to the Europe of the 1960s. James Salter was one of the first American novelists to frankly explore human desire and passion, and he does so with considerable skill and remarkable prose.
The Brief Wondrous Life of Oscar Wao
What it's about:
Being a man isn't always easy, and few know this better than Oscar de León. In a world of Dominican machismo, Oscar is an overweight science fiction nerd and general outcast desperate for love. Tack on the fact that his family is cursed by the reverberations of a feud with a powerful dictator, and yeah: being Oscar is tough.
Why you should read it:
Junot Díaz's first published novel and recipient of numerous awards, The Brief Wondrous Life of Oscar Wao is brilliantly written, original, and provides a vivid portrait of an immigrant community in the United States.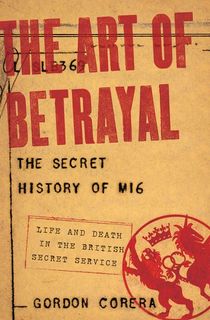 The Art of Betrayal
What it's about:
Goldfinger. Three Days of the Condor. Tinker, Tailor, Soldier, Spy. We love spy films—but the stories of real spies are even more fascinating. The Art of Betrayal takes you deep into the world of MI6—Britain's answer to the CIA—and the fascinating personal and political stories behind the intelligence agency that has served the Crown for over a century.
Why you should read it:
In a world where privacy and intelligence agencies are in the headlines weekly, it's more important than ever to understand the histories of these covert, international operations. Plus—let's be honest—spies are just really, really cool.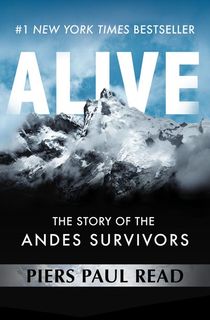 Alive
What it's about:
On October 13, 1972, a plane went down in the Andes carrying rugby team from Uruguay and their friends and family. After eight days the search operation was called off, and the international community mourned the passengers. On the ground, however, 16 survivors were locked in a battle against starvation—and being forced to make unfathomable choices.
Why you should read it:
While the story of the Andes crash survivors rocked the world, Alive is more than the sensationalized stories that were told on the airwaves. It's a testament to the will to persevere in the most hopeless of circumstances and, ultimately, what it means to be human.
Bonus: Read this essay from author Piers Paul Read on what it was like to interview the survivors.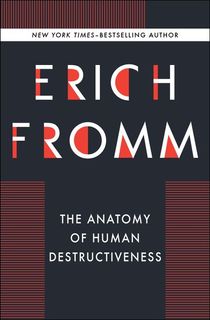 The Anatomy of Human Destructiveness
What it's about:
Is aggression something we learn, or is it an instinctive trait? Social psychologist Erich Fromm explores this question through case studies ranging from animal behavior to the psychologies of some of history's most notorious figures.
Why you should read it:
This accessible, fascinating, and multi-pronged survey will give you a grounding in where violent impulses originate, and why violence continues to shape so much of the human experience.
The Wild Trees
What it's about:
In their pursuit of knowledge, the scientists featured in The Wild Trees go to heights that few would dare. They collect data in the redwood forests of northern California, camping and working hundreds of feet above the ground, held aloft only by rope.
Why you should read it:
A brilliant piece of science writing, The Wild Trees introduces you to a hidden world few have the privilege to experience. With engaging storytelling and fascinating science, it's worth a read for anyone who has ever climbed a tree.
So You've Been Publicly Shamed
What it's about:
We've all seen it happen: someone publishes an ill-advised Facebook post, tweet, or incriminating photo. And then it blows up in their face. People have lost their jobs, homes, and even lives because of social media witch-hunts. Ronson explores the phenomenon and culture of public shaming, and—most importantly—how to prevent it from happening to you.
Why you should read it:
Whether you're more likely to be a dog-piler or the dog-piled, we all mess up. So You've Been Publicly Shamed is a lesson in learning from others' mistakes before you make your own.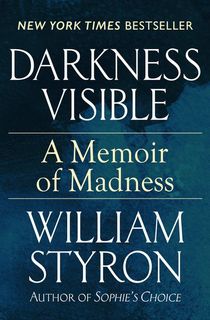 Darkness Visible
What it's about:
Pulitzer Prize-winning author William Styron's memoir is an account of a deeply talented man's struggle with crippling depression. By stepping into his shoes, Darkness Visible offers an intimate glimpse into how darkness overtook one man's life—and how he was able to extricate himself from that place.
Why you should read it:
Even if you're never personally struggled with mental illness, you probably know someone who has. Styron's skillful telling is personal, human, and offers understanding of the complex struggles that affect so many.
Related: William Styron: A Life in Books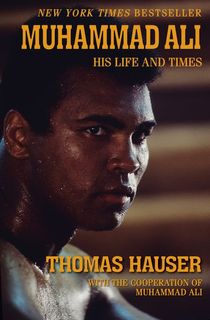 Muhammad Ali
What it's about:
Muhammad Ali was one of the greatest boxers of all time. He was also an uncompromising advocate for racial equality and a staunch opponent of the Vietnam War. This bestselling biography considers both Ali's public life and his private one, delving into the complexities of one of the greatest boxers of all time.
Why you should read it:
Muhammad Ali is a legend, both in the ring and out of it. His devotion to his personal and political convictions, even in the face of great antagonism, is an example that every man can learn from.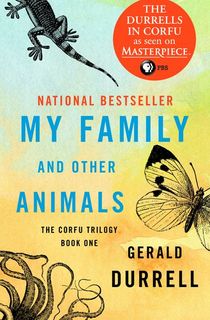 My Family and Other Animals
What it's about:
Gerald Durrell's parents moved the family to the Greek island of Corfu when he was 10 years old. Though he set out to write this book about his exploits as a budding naturalist, the end result is also a hilarious account of his youth, which he described as "rather like living in one of the more flamboyant and slapstick comic operas."
Why you should read it:
Gerald's youthful fascination with wildlife—plants, bugs, snakes, and more—will resonate with anyone who spent his childhood collecting caterpillars in jars and catching frogs. The raucous stories about his family (including his brother Lawrence, who would become a famous writer) are not-to-be-missed. Plus, it's now a TV show airing on PBS Masterpiece Theater.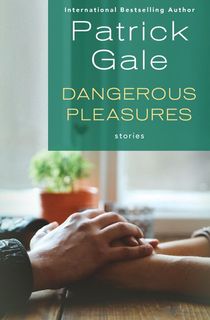 Dangerous Pleasures
What it's about:
This eclectic collection of 11 stories explores the hidden thoughts and internal worlds of people from all walks of life. From long-hidden memories to tense visits with family, to the unexpected joy of a new hobby, Patrick Gale approaches his subjects with precise wit and insight.
Why you should read it:
A wonderful introduction to one of Britain's best-loved authors of short fiction, Dangerous Pleasures may make you think twice about what's going on in the minds of those around you.
Me Talk Pretty One Day
What it's about:
Me Talk Pretty One Day is a collection of stories from the life of one of America's funniest essayists. The collection covers a range of topics from the horror of being called out of class in school to absurd restaurant platings to the struggles of learning a foreign language.
Why you should read it:
From the fantastic to the banal, Sedaris will make you laugh—and may shift the way you look at the details of your own life at the same time.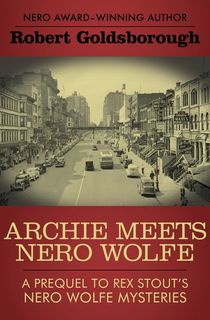 Archie Meets Nero Wolfe
What it's about:
You may well be familiar with the famous armchair detective Nero Wolfe and his partner in crime solving, Archie Goodwin. A prequel to the original Rex Stout stories, this is the story of how Archie met and befriended the greatest detective in New York.
Why you should read it:
In addition to being a great mystery novel, Archie Meets Nero Wolfe is about the beginnings of one of the greatest male friendships in literature. For that, it's worth a read for seasoned fans and newcomers alike.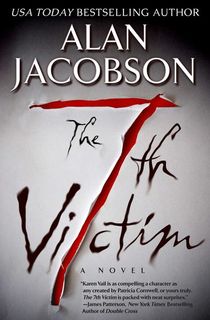 The 7th Victim
What it's about:
This suspense novel follows FBI profiler Karen Vail as she attempts to track down a serial killer on the loose in Virginia. Vail is tough, but the case comes on top of one of the most tumultuous periods of her life—and if she makes a misstep now, it could be her life on the line.
Why you should read it:
Author Alan Jacobson had access to FBI profilers for 5 years while working on this book, bringing unparalleled level of realism to his writing. A must-read for any suspense fan and absolutely not to be overlooked just because the lead has two X chromosomes.
Science/Speculative Fiction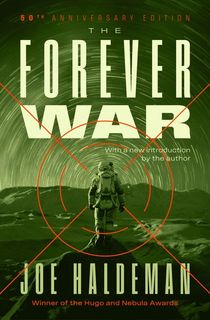 The Forever War
What it's about:
After fighting in a war waged far from earth, William Mandella is returning home. But because of the particularities of light-speed travel, his return after two years of experience sets him down decades after he left—and the earth he remembers is nowhere to be found. Instead he finds a planet nearly as alien to him as the extraterrestrials he was sent away to fight.
Why you should read it:
Based on Haldeman's experiences in Vietnam, The Forever War is an incredible account of the harrowing, lasting experience of war and reentry into civilian life, as well as being a classic of science fiction.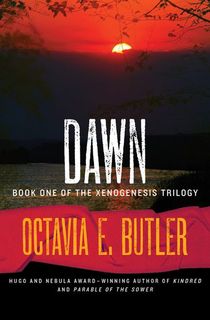 Dawn
What it's about:
Three hundred years after humanity nearly obliterated itself in a nuclear holocaust, the few survivors awaken to learn that they have been held in stasis all this time while the earth's ecology re-stabilizes. But their extraterrestrial benefactors expect an exchange of genetic material for their help—an exchange which will irrevocably change what it means to be human.
Why you should read it:
Written by one of the greatest writers of science fiction, Dawn is original, challenging, and deeply human. It will have you questioning your own priorities and what you would do if you were given an impossible choice.
Oryx and Crake
What it's about:
Snowman may be the last human alive on earth. As he sifts through his memories, his recollections build a portrait of the horrifying final years of human civilization—a world with more than passing similarity to our own. Oryx and Crake is a harrowing piece of speculative fiction and rich with world-building detail.
Why you should read it:
In a world where the speed of technological development is ever increasing, it is important to pause and consider the possible ramifications, both good and bad.
Night Sky with Exit Wounds
What it's about:
Poems in this collection span a broad range of topics. Central are the fragmented past of Vuong's family as refugees of the Vietnam War, his experiences as an immigrant growing up in the United States, and of coming of age as a young man in New York City.
Why you should read it:
Ocean Vuong's first full-length poetry collection has already made an impact on the American poetry world. His poems are vivid and accessible, even if you think poetry isn't your thing.
The Plum Flower Dance
What it's about:
Another unique voice in American poetry, Weaver writes from his own broad range of experiences as a Black man in the US. His poems are portraits of everything from the poverty he experienced when he was young, to the fifteen years he spent as a blue collar factory worker, to his time living abroad in Taiwan.
Why you should read it:
A collection spanning 20 years of poems, the Plum Flower Dance was the winner of the 2008 Paterson Award for Literary Excellence. Whether your own experiences are reflected in his poems or not, Weaver's perspective is both a unique and an important one.