With such well-known books as The Nightingale, The Great Alone, and Firefly Lane, Kristin Hannah is a bestselling author known for masterfully crafted stories and immersive historical fiction. With over twenty books, Hannah's varied narratives have something for every sort of reader.
If you're a fan of Kristin Hannah's writing, you may want to give the authors on this list a look.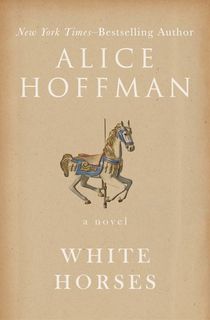 White Horses
Woven with poetic prose and magical realism, Hoffman's book examines love, denial, and the loss of childhood. The stories and hopes that parents impart to children when they're younger can stay with them throughout their lives. Likewise, Dina's stories have stayed with Teresa Connor for her entire life.
Teresa battles with a mysterious, untreated sleep disorder that can make her stay asleep for several days at a time. When Teresa sleeps, she dreams about a gang of outlaw cowboys that her mother once told her about. Now, left without her mother's guidance, Teresa relies heavily on her troubled brother, Silver.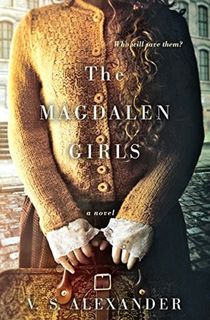 The Magdalen Girls
Set in Dublin in 1962, this novel looks at the realities and mistreatment of Magdalene laundries in the 1960s. These facilities were Catholic institutions, and were staffed by young women who were considered 'fallen' by society.
Teagan, Lea, and Nora are three young women sent to live and work in the filthy tenement. They're put to work in these asylums, and keep each other's spirits up through the horrific punishments inflicted by the Mother Superior. Sister Anne always claims that these punishments are meted out in the name of the girls' best interests, but her cruelty makes that hard to believe. When Tegan, Lea, and Nora find that they can't stand the horrifying treatment at Sister Anne's hands, they plan to escape the asylum.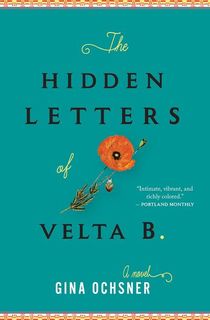 The Hidden Letters of Velta B.
We all have traits that we're self-conscious about, but not all of those traits allow us contact with the dead. Maris' large ears give him the ability to hear whispers of those who have passed on around his small Latvian town. When his mother passes away, Maris finds himself in possession of a mysterious batch of letters.
Despite the fact that it's the modern age, Maris feels that his small town is living in the past. Maris strives to use the letters, his grandmother's from the Second World War, to encourage the town's inhabitants to face their complicated pasts.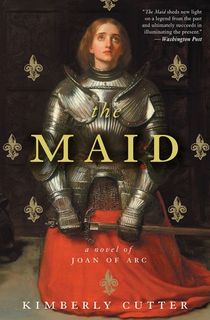 The Maid
Joan of Arc is one of the most well-known figures in history. Cutter's fictional account examines the hardships that Jehanne D'Arc faced throughout the course of her young life. With the turbulent backdrop of the Hundred Years War, Jehanne's life has always been tumultuous. Her father is abusive and cruel, and her sister's life was taken by English invaders.
Jehanne feels called to serve her country by God. She receives the first of many visions, urging her to take up arms against an incoming invasion. Jehanne manages to gain the attention and support of the French court, and the French army. Cutter traces the rise of Jehanne's favor, as well as her speedy, deadly descent.
Related: 15 Accurate Historical Fiction Books for Nonfiction Readers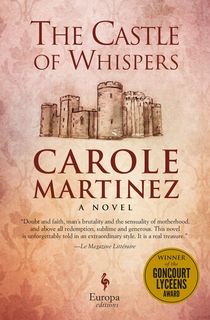 The Castle of Whispers
Fifteen-year-old Esclarmonde finds herself struggling to become her own person. This is made all the more difficult by the fact that she's currently in a prison cell in twelfth-century France.
Esclarmonde has been imprisoned for defying her father and refusing to marry the knight that he chose for her to marry. Her defiance was met with her father's wrath. Despite this, Esclarmonde doesn't let her confinement go to waste. Using the only connection to the world beyond her cell, a small, barred window, Esclarmonde exercises sorcery over the surrounding kingdom.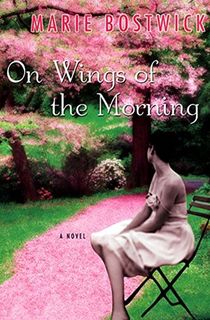 On Wings Of The Morning
Set during the Second World War, Botswick's engaging novel draws readers into the world of Women Airforce Service Pilots, or WASPs. Georgia Jean Carter has always had an interest in planes. She leaps at the chance to work as a pilot and serve her country during World War II.
Working side by side with other WASP pilots, Georgia has a feeling of acceptance that she hasn't known in other areas of her life. There's still a little part of her that feels empty, but she finds that there may be a chance of that fulfillment when she meets a young Navy Pilot.
Related: 10 Books Like The Nightingale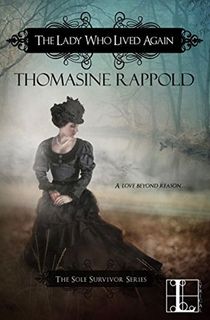 The Lady Who Lived Again
While Madeleine Suttter once had the envy of the people of Misty Lake, she's now considered a social pariah. A terrible driving accident leaves three of her friends dead—and Madeleine nearly dies, herself. The townspeople turn on Madeleine, suspicious of her involvement, and her survival.
Despite this cruelty, Madeleine wishes nothing but the best for her back-stabbing neighbors. Now, as her one surviving friend returns from Europe to be married, Madeleine is drawing herself from her enforced isolation, and is determined to celebrate this joyous occasion. Rappold's novel weaves the paranormal, magical, and romantic into a captivating tale of determination and hope.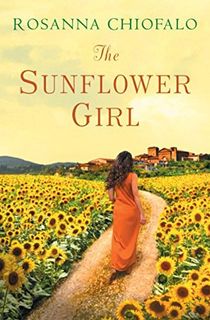 The Sunflower Girl
Spanning over twenty-five years, Chiofalo's novel examines the lives and loves of a mother and daughter. Anabella Ferraro battles against her mother's controlling ways as she falls for a young artist. Anabella finds herself questioning her mother's control, which is enforced for the sake of her protection. Will she ever know what her mother went through that made her act as such?
Maria Ferraro has always strived to protect her daughter from the horrors that she once faced when the Nazis invaded Florence. In her youth, Maria fell in love with one of the rebels who fought against the Nazis. Having lost him, she became a recluse, and took to tending roses on her country property. But where Maria sees beauty in their reclusive farm, Anabella sees crushing confinement.
Lilac Girls
This is the first of the Lilac Girls Trilogy. Three young women across the world find their lives changed when the Nazis invade Poland. A New York socialite living in Paris faces a tumultuous upheaval and imminent invasion. A young German doctor finds herself trapped, working within the Nazi's institutions. A young teenager begins to work with the Polish resistance, but is forced to reevaluate her friends and neighbors to preserve her own life.
The Last Thing He Told Me
When her husband disappears, Hannah Hall fights to protect her sixteen-year-old step daughter, Bailey. Hannah is certain that something awful has happened to Owen, and this fear is only spurred by a short, cryptic note that Owen left behind.
The man Owen truly is begins to unravel before Hannah's eyes. Hannah struggles to grapple with this truth, and to protect Bailey, who has no interest in making nice with her stepmother. A motherless child herself, Hannah struggles with how best to parent Bailey through the rapidly shifting circumstances, and how to come to terms with the fact that Owen was not who they once thought.