Every month, Early Bird Books selects a mix of bestselling novels and lesser-known gems to download for a discount. This July, we're bringing you fiction and nonfiction titles from acclaimed authors such as Jacqueline Osherow, Guy Mankowski and W. P. Kinsella. These books will be discounted all month, but you can get more cheap and free books every day by subscribing to our newsletter!
Update: Click here for the current month's ebook deals.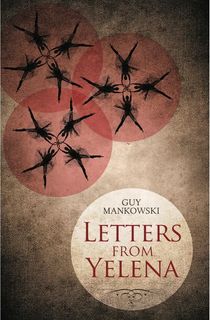 Letters from Yelena
A dark, lyrical novel of a ballerina in despair by "one of the most exciting young authors on the literary scene" (Rookie Magazine).

My letters to you, my darling Noah, will be maps, in which I hope I can be found…

Natalya never truly knew her late mother, a brilliant but flawed ballerina who left Ukraine for the UK to fulfill her dreams and dance in one of ballet's most prestigious roles: Giselle. But as she pursues whatever shreds of information she can find, she locates Noah, a man who possesses a boxful of his old correspondence with Yelena. He is fiercely protective of Yelena's privacy, though, and says she can only have the letters after his death.

About a year later, the letters come to Natalya—and they tell the story of two people trying to find their way back to each other. In them, Yelena visits the darkest corners of her life and childhood and, before she knows it, her past begins to catch up with her in ways she can't control. A dark, intricate labyrinth, Letters from Yelena explores the depths of one woman's own inner torment, the extremes to which we can be taken, and whether or not there is a way out.

"A significant voice in British fiction…a writer of great talent."—Andrew Crumey, author of The Secret Knowledge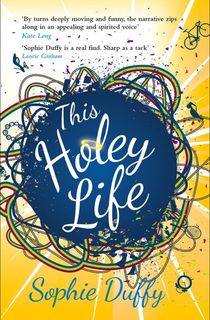 This Holey Life
A British clergyman's wife navigates a too-crowded house during the holiday season in this novel from "a born storyteller" (The Daily Mail).

That was the point at which I should've put my foot down. Stamped it hard. Stopped the past repeating itself. But what did I do? I did what Mum used to do in times of crisis. I left the room and went to put the kettle on.

Vicky is a reluctant curate's wife, struggling to come to terms with her own bereavement and her husband's newfound faith. Then, one Boxing Day, a knock on the door brings her annoying big brother, his teenage son, and a cello into her life, turning her world upside down.

With her small terrace house in Penge now fit to burst, Vicky struggles to manage her three children and the joys of everyday family life. As a new threat lurks behind every corner, hope appears in the most unlikely of circumstances. Enchanting, alternately funny, sad, and bittersweet, This Holey Life reminds us that it's not a race, it's a journey.

"Sophie Duffy is a real find."—Laurie Graham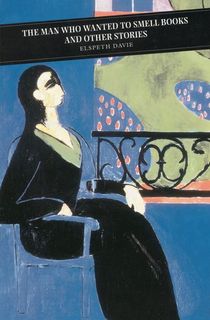 The Man Who Wanted to Smell Books
Elspeth Davie is one of Scotland's finest and most underrated short-story writers. Her prose style is as clear and occasionally unnerving as that of Muriel Spark, yet her work reveals a gentler and more compassionate, but no less penetrating eye for the beauty and the strangeness of the daily human condition. This wide-ranging collection of the very best of Elspeth Davies short fiction offers an important reassessment of a wonderful writer.
"Exceptionally powerful . . . this is a most impressive collection, a work of genuine imagination. And Mrs. Davie's measured, subtly cadenced prose is a pleasure to read." —Observer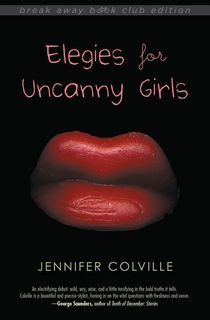 Elegies for Uncanny Girls
The ordinary and the extraordinary merge in the strange and complex lives of young women in this "frequently luminous" debut short story collection (Kirkus Reviews).

Unsettling and perceptive, this debut story collection challenges our notion of American girlhood in all its delusions, conflicting messages, and treacherous terrain. Alternately wide-eyed, wise, and mysterious, the girls at the center of these stories leave their realities behind for curious new places where the barrier between real and unreal begins to blur. Still others hover over their Midwestern homes in interior worlds of their own creation.

The stories in Elegies for Uncanny Girls take place at a boundary where both the girls' bodies and their narratives belong either to themselves or to the cultures that surround them. A young woman whose body continually shrinks and expands moves to Los Angeles to make a movie about tragic merpeople; bewildered and seeking guidance, a new mom strikes up a conversation with a woman with detachable hands; and spurred on by a new ally who might just be a figment of her imagination, a girl decides she can choose her own friends.

"Brisk, satisfying, and fiercely observant." —Publishers Weekly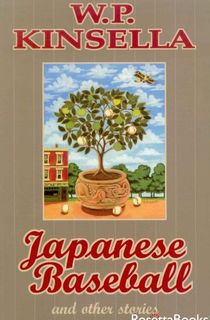 Japanese Baseball
Short stories filled with empathy, laughter, and a love of the game, from the award-winning author of Shoeless Joe.

W.P. Kinsella weaves his characters into the thrill of the game, be it in Japan, Central America, Canada, or the United States, with a variety of comic, tragic, and mystical results. This collection captures the dazzling wit, compelling insight, and obsession with baseball that have made Kinsella more popular than a ballpark frank.

"There is a new depth and gentleness to Kinsella's storytelling here, a more subtle nuance than his readers may be accustomed to. In 'The Kowloon Club,' the baseball club is persuaded to hire a Feng Shui master to determine the site for their new park…'The First and Last Annual Six Towns Old-Timers' Game' is vintage Kinsella…The final extra-base hit is a deeply felt, introspective look at the half-lived life of an umpire and the reasons he continues to be a part of the game, even when his marriage is going foul."—Quill & Quire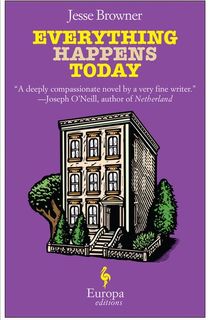 Everything Happens Today
"A stupendous, thought-provoking, devilishly delicious novel that reads like Zen koan meets Portrait of the Artist as a Young Man . . . Highly recommended" (Library Journal, starred review).

Everything Happens Today records a single day in the life of Wes, a seventeen-year-old who attends Manhattan's elite Dalton School and lives in Greenwich Village in a dilapidated town house with his terminally ill mother, distant father, and beloved younger sister. In the course of one day everything will happen to Wes: he will lose his virginity to the wrong girl and break his own heart, try to meet a Monday morning deadline for a paper on War and Peace, and prepare an elaborate supper he hopes will reunite his family. Wes struggles through the day deep in thoughts of sex, love, Beatles lyrics, friendship, God, and French cuisine—a typical teenager with an atypical mind, a memorable young man who comes to the poignant understanding of how fragile but attainable personal happiness can be.

"A deeply compassionate novel by a very fine writer." —Joseph O'Neill, author of Netherland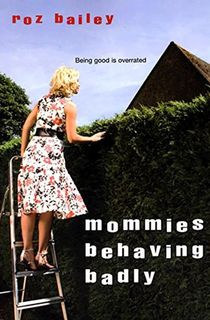 Mommies Behaving Badly
In her witty, wry, insightful new novel, Roz Bailey follows the adventures of one woman who's discovering a new state--and a whole new state of mind. . .

Some signs are hard to ignore. . .

When Ruby Dixon's car is stolen--again--on the day her husband is offered a job in Portland, Oregon, the message seems clear. It's time to give up stressful New York living in favor of bucolic bliss in the Great Northwest.

Others you don't see until it's too late. . .

Now Ruby, Jack, and their three children have a palatial house in a peaceful burb, and everything's perfect. Except that Ruby can't get a decent haircut, can't seem to crack her neighbors' shells. . .and Jack is constantly away on business. If it wasn't for her new friend Ariel, another transplanted New Yorker who's earned the ire of the local PTA, Ruby would be about ready to cry uncle.

And some guide you right where you need to be

But if life is dependable for one thing, it's unexpected turns, leaving Ruby and her children in a far from familiar place. Their new situation is beyond terrifying. . .But it's also somehow exhilarating. Because Ruby is about to find out just what can happen when there are no compromises, no safety nets, and no rules to follow but your own. . .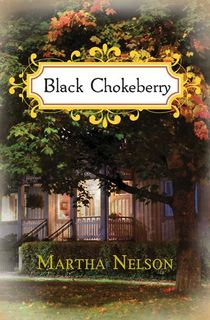 Black Chokeberry
In a town in upstate New York, three women come together at crisis points in their lives—just when they need each other most…
Ellen, Ruby, and Frances are all neighbors in the small town of Oswego in upstate New York. Ellen has just moved back from Nashville, depressed over the end of her marriage. Ruby peeks out her window at the world outside, stages solo performances along with the kitchen radio, and monitors every bite of food that goes into her mouth. Disaster strikes when Ruby pays Ellen a neighborly visit—and winds up in the hospital after Ellen's dog knocks her down the front steps.
These two will soon unite with Frances to form a trio—sharing joy and pain as they work together to surmount the devastations of divorce, illness, death, storms, and accidents in order to create a new beginning for them all. Along the way, they will teach each other the transforming powers of good food, music, and the value of loving a faithful dog, as they learn to cope—and to love one another.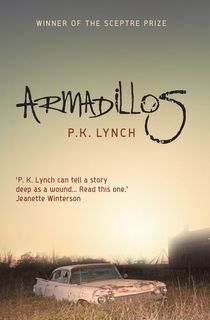 Armadillos
A Texas teenager finds a world beyond her abusive family: "Lynch can tell a story deep as a wound… Read this one."—Jeanette Winterson, New York Times-bestselling author of Why Be Happy When You Could Be Normal?
Aggie is fifteen-year-old girl, a "sub" from a "sub" family, one of Texas's downtrodden. Her father and brother remind her of that status, week in, week out. She has only the vaguest notion that there is something wrong with the abuse she endures and instead dreams of the outside world.
And then one day, Aggie walks out, and like the armadillos that flourish in Texas's barren landscape, she is a survivor...
In her escape, she gravitates to those who are just as maltreated as she is. They offer Aggie the sense of family, albeit a thoroughly dysfunctional one, that she's been searching for. But when she gets embroiled in a crisis involving stolen money, Aggie soon realizes there are some problems you can't run away from.
"A truly stunning debut."—The Scottish Sun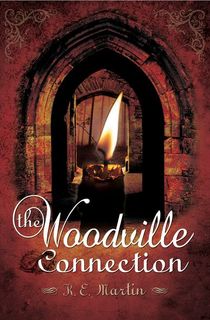 The Woodville Connection
The illegitimate child of a penniless knight and a woman of easy virtue, Francis Cranley is abandoned by his mother when his father is killed in battle bravely fighting for the esteemed House of York. Realizing the babe faces certain death without his intervention, the Duke of York decides to repay his dead knight's loyalty by saving the child, taking him in and raising him at Middleham Castle alongside his own children, including the youngest, Richard of Gloucester, to whom he grows particularly attached, displaying an unswerving loyalty from an early age.
Capable, quick-witted and handy in a fight, Cranley is chosen by Gloucester to untangle a mystery that arrives at the castle one wintery December morning in the guise of an old soldier on the run. Accused of murdering a child, the man begs Gloucester to help him prove his innocence. Years ago he saved the Duke's life and now he hopes the favour will be returned.
Gloucester wants to help, but he cannot be seen to aid a man wanted by the King's justices, since the King is his beloved brother. So he turns to Cranley, who then embarks on a journey that puts his life in mortal danger as he uncovers dark secrets and is pitted against powerful enemies uncomfortably close to the throne.
A tale of intrigue, mystery and high drama set against the backdrop of one of the most dramatic episodes in English history, this debut novel from Kathy Martin draws upon her skills as a historian to vividly recreate the landscapes of England that played host to such events.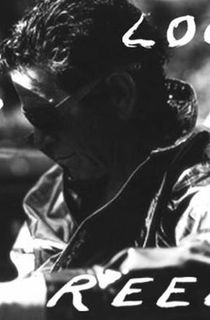 The Raven
The legendary musician's distinctive artistic take on Edgar Allan Poe includes "some of the most personal lyrics of his career" (Rolling Stone).

One of the most influential and innovative recording artists of the past three decades, Lou Reed has always offered a shrewd view of life in the big city in all its colors. It is no surprise, then, that he considers Edgar Allan Poe a spiritual forefather.

In The Raven, Reed immerses himself in Poe's enigmatic world and sets out to reimagine his work to mesmerizing effect. In 2001 Lou Reed, legendary theater director Robert Wilson, and an all-star cast presented the musical POEtry at the Brooklyn Academy of Music. Reed's subsequent studio adaptation, The Raven, has been hailed as one of his more daring and challenging albums. Here, accompanied by photographs by the acclaimed artist and director Julian Schnabel, is the definitive text of the CD release. The Raven includes Reed's distinctive takes on Poe's most celebrated works, as well as song lyrics written for the musical. It is a fascinating meeting between a dark chronicler of the twentieth century and his nineteenth-century counterpart; the work of one iconoclastic genius offering a haunting exploration of another.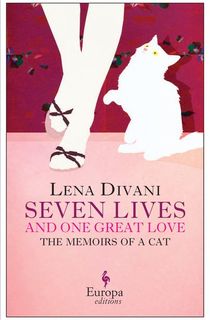 Seven Lives and One Great Love
A haughty and hilarious cat narrates this tale about seducing a resistant human . . .

Anyone who has ever lived with cats knows how cunning, tender, smart, ferocious, underhanded, ingenious, foolish, and completely adorable they can be. These words describe Sugar Zach to a T.

This is the epic story of the love between Sugar Zach—in his seventh life, a keenly intelligent and observant cat—and the Damsel, a writer with a frenetic lifestyle and an apparent abhorrence of things feline. Sugar Zach's powers of observation and analysis are unparalleled, and after six lives lived among people from all walks of life he has countless stories to tell and a remarkable talent for telling them. His real area of expertise, however, lies in his preternatural ability to domesticate his humans—whatever you do, don't even suggest that the humans are the ones who domesticate him. Yet he is flummoxed by the Damsel's indifference to his charms. But he is not going to let her coldness stop him: One way or another, he is going to insinuate himself into her life and her art.
Related: 10 of the Best Books for Cat Lovers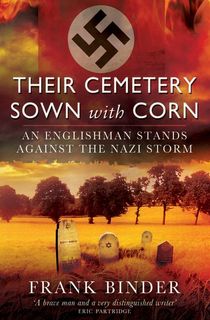 Their Cemetery Sown With Corn
John Arnold is a young Englishman studying at Bonn University in the early 1930s. Living with a German family in a nearby village, he witnesses the pervasive rise of Nazi power in the tight knit community. His position as a guest is complicated by his love of Germany and his burgeoning relationship with both a wealthy and influential Jewess and the maid in the house where he is lodging.
Arnold finds it increasingly hard to stand silent witness to the changing political order, which relies on coercion and brutality rather than popular support. This compelling story of love, loyalty and courage in the face of extortion, treachery and murderous cruelty is semi-autobiographical.
Having studied in Germany over this period, Binder inevitably draws on his own experiences and observations but invents and develops a rich cast of characters who are forced to come to terms with Hitlers oppression. Anyone who has wondered how a country as cultured and civilized as Germany could have yielded to a barbarous dictatorship must read this book.
Frank Binder was a lecturer at Bonn University during the 1930s. He may have been a British spy; certainly, he was well qualified for the task. Eventually he was forced to flee the Nazi regime for refusing to Heil Hitler, leaving behind his priceless collection of books and all his possessions. Paradoxically the British authorities imprisoned him during the Second World War as he declared himself a conscious objector. Sown With Corn was discovered only recently and has been greeted with critical acclaim.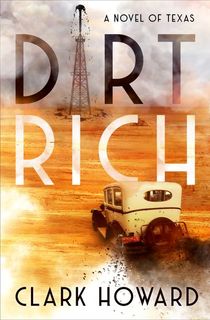 Dirt Rich
This saga about the building of an oil empire and one man's personal journey is "wonderful . . . A truly exciting novel" (Orlando Sentinel).

After Sam Sheridan returns home from the World War I battlefront, he receives an odd inheritance from a man he's never met: a parcel of land in east Texas. With little to lose, he and his wife set off from Kansas City and find themselves in the dusty town of Dane—where they're met with inexplicable hostility.

When a wealthy local rancher attempts to buy Sam's hundred acres for an impressive sum, Sam decides to hold on to it instead. And in the years and decades that follow, he'll find himself dealing with a brutal rivalry, a growing fortune, and a number of shocking secrets.

"Conflict, emotion, sex, suspense, joy, sorrow, surprise . . . It's a truly exciting novel, and the author's talent and attention to even the smallest detail serve to make it even more satisfying. From the provocative first chapter on, the reader is totally caught up in Sam Sheridan's world, in his quest for his past, his present and his future." —Orlando Sentinel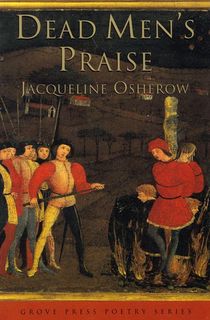 Dead Men's Praise
A witty and formally versatile collection of poetry exploring life, faith, and history by the Witter Bynner Prize-winning poet.

With Dead Men's Praise, Jacqueline Osherow gives us her fourth and most ambitious collection of poetry to date. Her hybrid inspiration ranges from Dante's terza rima, to free verse, to biblical psalms, all delivered in a casually conversational voice. Combining the self-mocking inflections of Yiddish jokes with the pure lyric inspiration of biblical verse, these poems range in theme from Italian hill towns to contemporary art installations in Los Angeles to the vanished Jewish world of the Ukraine. Her effortless humor and sharp insights take us from imaginings of the future to recovery of the past, and her distinctive voice becomes a fusion of the sublime and the down-to-earth.

"Like Elizabeth Bishop, who wove her voice into a sestina so effortlessly you forget the form is there, Osherow makes villanelles, sonnets, and even Dante's terza rima feel genuinely conversational." —David Yaffe, The Village Voice
Featured photo: Kimberly Farmer / Unsplash