There's no doubt that George R.R. Martin's Game of Thrones is an epic achievement of fantasy literature. It so perfectly straddles the line between mystical and believable that its appeal goes beyond the genre itself, finding devoted fans in a variety of readers. Unfortunately, all those GoT fans have been left out in the cold for more than 1 decade. A Dance With Dragons was released in 2011, and the release date of Winds of Winter, the upcoming sixth novel in the A Song of Ice and Fire saga, has been TBD for ages.
What fantasy books are better than Game of Thrones?
"Better" is subjective, but there are plenty of fantasy books that people rate higher than GoT! The Name of the Wind by Patrick Rothfuss, The Way of Kings by Brandon Sanderson, and unsurprisingly, The Lord of the Rings by J.R.R. Tolkien are all rated higher that Martin's novel on Goodreads.
While we're still waiting to see how—and if—Martin brings his saga to a close, there's no better time to expand your literary horizons and set out on a quest for some new worlds. Keep reading for 13 books like Game of Thrones to satisfy your itch for fantasy—and lust for legendary adventure.
Related: 8 Amazing Characters to Fill the Stark-Shaped Hole in Your Heart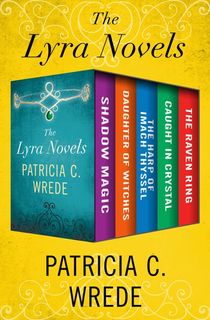 The Lyra Novels
This open-ended series (the books truly are stand-alone and can be read in any order) is set in a world of many different cultures and religions, inhabited by three non-human races.
The first installment, Shadow Magic, follows Princess Alethia as she's kidnapped right after her 20th birthday. She must rely on her wits, knife-throwing skills, and old legends of magic to return home and save her kingdom.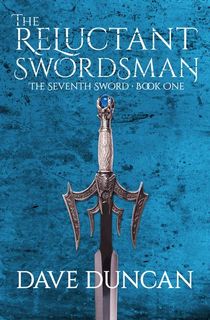 The Reluctant Swordsman
If you're looking to get lost in a fantasy book series like Game of Thrones, start with The Reluctant Swordsman.
Likable characters in trouble, bravely battling odds, a sense of not just wonder, but of place, too—of being somewhere marvelous—Duncan's elements for great fantasy don't disappoint. In this first book of The Seventh Sword series, Wallie Smith is a normal boy, but then he wakes up in another world of priests and barbarians—and they need his help.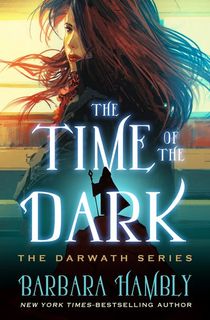 The Time of the Dark
A medieval history grad student, Gil Patterson starts having unnervingly realistic dreams about a kingdom under siege. When the dreams turn out to be visions from another world, Gil finds herself on an epic quest to save a kingdom from the rising threat of the Dark in this atmospheric, complex, and powerful novel.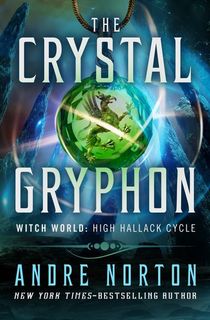 The Crystal Gryphon
Andre Norton, World Fantasy Life Achievement honoree, wrote under a man's name because she wanted her works to appeal to male readers. Since then, the secret of her identity is out, and she's been hailed as a trailblazer for women in the genre. In The Crystal Gryphon, Kerovan was born with amber eyes and cloven hooves, marking him as a descendant of the Old Ones and different from everyone around him. But what makes him different also makes him valuable, and he's soon called on to face an evil threatening the whole kingdom.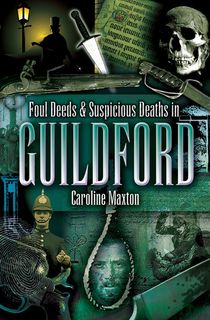 Foul Deeds & Suspicious Deaths in Guildford
Sometimes, life is stranger than fiction. This is the case with Guildford, a charming English town with a history that would make it feel at home in a chapter of Game of Thrones. Featuring plenty of mayhem, madness, mysterious murders and even a massacre, this fascinating nonfiction book brings to life the horrifying history of Guildford, and would be right at home on Tyrion Lannister's reading list.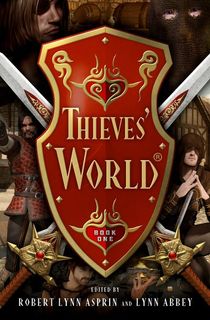 Thieves' World®
This anthology series was created by Robert Lynn Asprin in 1978. It's actually a shared world fantasy series, meaning multiple authors contributed stories to the book, all set in the fictional city of Sanctuary in the Rankan Empire. There are twelve anthologies in total, in which you can "be pulled into political intrigues, watch new gods replace old, and witness fortunes rise and fall again" (Book Riot). In other words, you'll feel like you're back in Westeros in no time.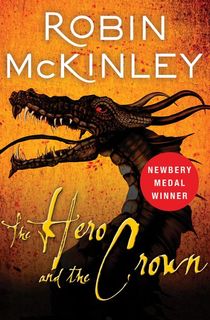 The Hero and the Crown
An outcast in her own father's court, princess Aerin, the daughter of a reputed witch who enchanted the king, must prove herself worthy of the realm by wielding the power of the Blue Sword and defeating the last of the great dragons.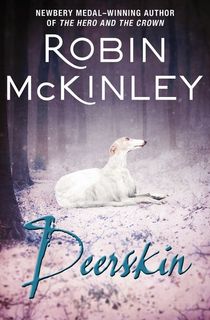 Deerskin
Princess Lissar is the only child of a splendid king and his queen, who on her deathbed, extracts a promise from her husband that he will only marry someone as beautiful as she. When the king announces that he will marry his daughter, Lissar must flee her father's wrath and make her way in a new life. Themes of incest, rape, and miscarriage envelope McKinley's resourceful heroine, who overcomes physical and psychological trauma, to begin anew.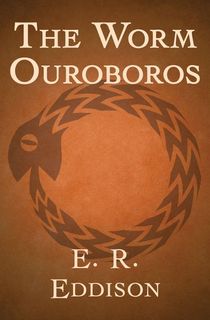 The Worm Ouroboros
One of the most imaginative stories of war, witchcraft, adventure, conspiracy, violence, bloodshed, and intrigue, this heroic high fantasy novel is built around an epic war between a domineering king, Lord Juss, and his challengers. Acclaimed fantasy authors J. R. R. Tolkien, C. S. Lewis, and Ursula K. Le Guin have named it as one of the books that influenced their own work.
Magician: Apprentice
The first book of the Riftwar saga focuses on Pug, who becomes apprentice to master magician Kulgan. Soon it becomes clear that Pug is an unusually gifted magician—and the world would need his gifts in the ongoing battle between Order and Chaos.
Filled with elves, dwarves, and valheru, also known as Dragon Lords, this series will appeal to those who loved the world building aspect of GoT—or anyone who enjoyed The Lord of the Rings.
The Iron King
A web of scandal, murder, and intrigue weaves itself around the Iron King; but his downfall will come from an unexpected quarter. Bent on persecuting the rich and powerful Knights Templar, Philip sentences Grand Master Jacques Molay to be burned at the stake, thus drawing down upon himself a curse that will destroy his entire dynasty.
The Dragon's Path
In this richly derived epic fantasy series, Cithrin, an orphaned girl, and Marcus, a former general, escape from a city under siege with the help of a traveling theater troupe. Cithrin and Marcus must smuggle the treasury of the lost city of Vanai through a war zone, as they face armies seeking riches and kings who want them dead.
The Bruce Trilogy
The Games of Thrones author himself has hailed Tranter's Bruce novels as, "… the best, maybe because they are the only ones where his heroes actually win, but I found the lesser known lords and kings equally fascinating."
In 1290, Scotland is without a king. Two families—the Bruces and the Balliols—vie for the throne. The story chronicles the struggles and challenges of Robert the Bruce in an increasingly unstable Scotland as he aims to secure the crown while facing many enemies in his quest. His problems are further complicated by his love for Elizabeth de Burgh, daughter of one of his rival's allies.
This post is sponsored by Open Road Media. Thank you for supporting our partners, who make it possible for Early Bird Books to continue publishing the book stories you love.
Featured still from "Game of Thrones" via HBO