Every December, the New York Times releases their annual "Notable Books" list, which celebrates the year's greatest literary achievements. Studded with big names and remarkable first-time authors, it represents the cream-of-the-crop in literary talent, and serves as a touchstone for what—or whom—belongs in everyone's TBR piles.
Earlier this month, the Times announced their 2017 honorees. Among the 100 chosen were Lidia Yuknavitch's The Book of Joan and Naomi Alderman's The Power—both of which echo the year's biggest pop culture talking point, The Handmaid's Tale. Recent award-winners also made the list: Lincoln in the Bardo (Man Booker Prize), Sing, Unburied, Sing (National Book Award, Fiction), and The Future is History (National Book Award, Nonfifction) all earned spots. At the same time, there was room for newcomers, too—like Gabriel Tallent and his dark debut, My Absolute Darling.
Nevertheless, we started thinking about previous New York Times Notable Books that we feel still deserve the spotlight. While this is by no means an exhaustive list, the 20 books below are some of our favorite past honorees—and are all worthy of a revisit.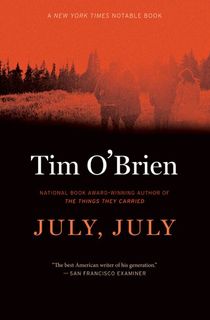 July, July
Tim O'Brien's novel, The Things They Carried, has become a staple of war literature, and this 2002 novel treads similar territory. We're introduced to a cast of friends who, after three decades spent apart, reconvene for a weekend trip in July. Surrounded by the figures of their past, memories of the 60s and 70s quickly resurface, and the resulting conversations capture the unique experiences of the Vietnam generation.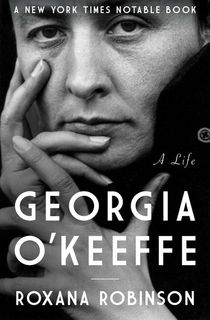 Georgia O'Keeffe
Georgia O'Keeffe was as much a trailblazer as she was a 20th century icon. This biography offers a multi-layered tour of the painter's life—including her childhood, her rise in the New York scene, and her artistic emancipation in the deserts of New Mexico—as presented in her correspondence with friends and family.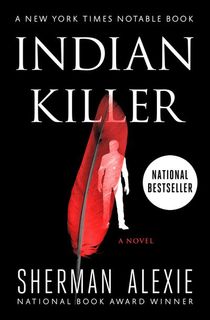 Indian Killer
From the author of You Don't Have to Say You Love Me comes the racially-charged tale of a killer torn between two identities. Though a Native American by birth, John was raised by white parents, and his anger over the suppression of his natural heritage manifests in various acts of violence. It's a thriller and a social commentary, all in one.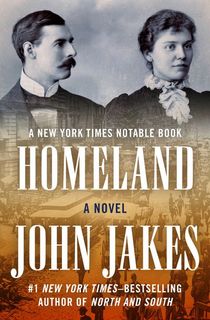 Homeland
As in his other critically acclaimed sagas, John Jakes charts a family's journey throughout important historical eras. After crossing the Atlantic to chase the American Dream, a German immigrant becomes entangled in the world of motion pictures, the throes of an impossible love, and in the social circles of the early 20th century's most prominent names.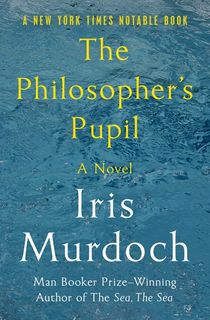 The Philosopher's Pupil
The return of a famous resident, and a tragic fatal car accident, throws a small English town into turmoil. Neighbors turn against neighbors once the rumor mill is set in motion, suspecting even their longest friends of criminal behaviors. As shocking revelations emerge from the chaos, Iris Murdoch explores the complexities of human nature with the same astuteness found in her Man Booker Prize winner, The Sea, The Sea.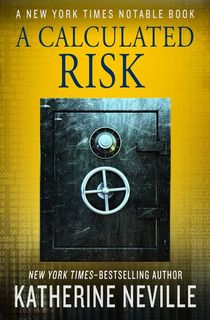 A Calculated Risk
After being wronged by her boss, a computer expert-slash-financial guru is hungry for payback. But in order to gain her former mentor's help, she must pull off the ultimate bank heist—stealing $1 billion—before he can. Will she succeed, or will her quest for vengeance destroy not only her professional reputation but her entire life as well?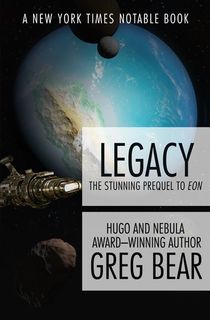 Legacy
In Eon and Eternity, Greg Bear introduced redears to "the Way"—a tunnel that gives its travelers access to infinite realities. Legacy continues the saga, following the adventures of Olmy Ap Sennon in the multiverse. Sent to spy on the new colonists of Lamarkica—all of whom fled their home starship, Thistledown, via the Way—Olmy does not find the utopia he was expecting. Rather, Lamarkica is a planet in danger, where war rages among its people and their hostile environment.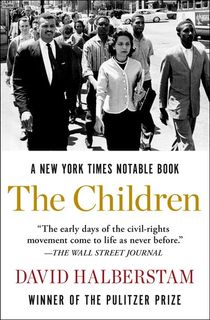 The Children
The Pulitzer Prize-winning author of The Fifties focuses on the Civil Rights Movement, beginning with its genesis in Nashville and tracking its progression through the eyes of its young leaders. Halbertson himself was a new reporter during the time, and much of the book is drawn from his own coverage for the Tennessean.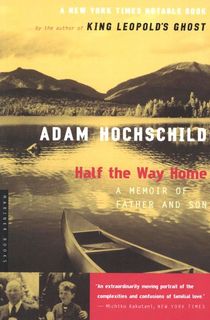 Half the Way Home
In this novel that Publishers Weekly calls a "gem of a book," Adam Hochschild reflects on his childhood as the son of wealthy parents during the 1960s. Of particular focus is the ongoing tension between himself and his tough-love, mining tycoon father—a relationship that ended in mutual respect and appreciation later in Hochschild's life.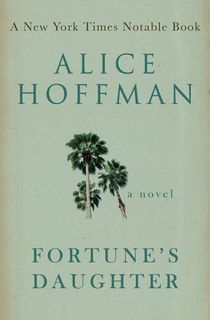 Fortune's Daughter
Alice Hoffman has a knack for injecting whimsy into her characters' everyday lives. Such is the case for the protagonists of Fortune's Daughter: a pregnant woman who fears her lover has strayed, and a fortune teller who longs for the daughter she gave up. As both women contend with their futures and their pasts, Hoffman reveals the unique magic of motherhood and female relationships.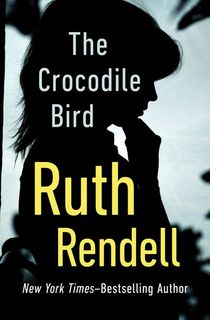 The Crocodile Bird
Eliza grew up in the shadow of her over-protective mother on an isolated English estate. But when her mother is accused of murder, Eliza is forced to navigate the foreign—though exciting—world on her own. Drunk on this first taste of freedom, she embarks on an unpredictable path that will make her question how far the apple falls from the tree...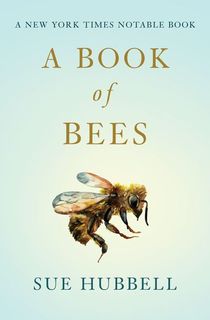 A Book of Bees
Despite what its title implies, Sue Hubbell's memoir isn't exclusively about her insect companions. Rather, it's a meditation on her personal relationship with nature, filtered through the lense of one of her greatest passions: beekeeping. Her vignettes of daily life on her Mississippi farm evoke the quiet joys of country living and serve as reminders of the wonders we so often ignore.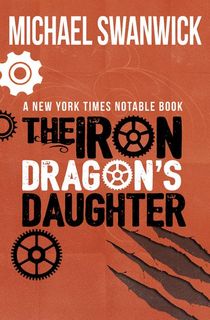 The Iron Dragon's Daughter
The Vietnam War and the Industrial Revolution get a fantastical spin in Swanwick's cyberpunk novel about a girl fighting for her freedom. With no child labor laws to protect her, Jane has spent her life building weaponized, mechanical dragons for a distant war. When she's given the chance to escape, she jumps at the opportunity—though in a world of evil Faerie creatures and social injustices, nothing comes without a price.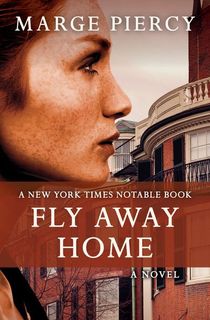 Fly Away Home
When Daria's husband, Ross, asks for a divorce, she initially suspects infidelity. But the death of a local boy—and Ross' damning connections to the crime—lead Daria to discoveries that shatter her ordinary life. Fly Away Home is a departure from Marge Piercy's most famous work, the feminist dystopian A Woman on the Edge of Time, but it isn't without a social and political conscience.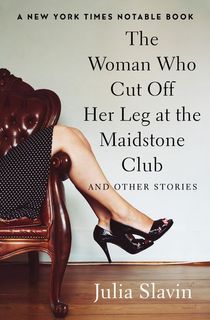 The Woman Who Cut Off Her Leg at the Maidstone Club
This collection reads like a fever dream, or an avant garde film. In one story, a woman—hormonally unhinged by fertility drugs—swallows a boy whole. In another, a man goes to the ends of the earth to save a lobster's life. All of Slavin's characters are placed within familiar settings and situations, but the addition of these surrealist, grotesque elements offers a unique and, according to Publishers Weekly, "gruesomely funny" view on life.
Fates and Furies
Fates and Furies not only caught the eye of the New York Times, but it also received praise from Barack Obama, who named it his favorite book of 2015. The novel charts the tumultuous marriage between Lotto, a famous playwright, and his seemingly demure wife, Mathilde. Sad and disturbing revelations follow a shift in perspective, but rather than completely sour our perceptions of Lotto and Mathilde, these discoveries makes them all the more relatable. Groff's hero and heroine are not always likable—just as their relationship is far from perfect—but the book's acknowledgement of their flaws makes it a joy to read.
Everything I Never Told You
A Chinese-American family is shaken by the disappearance of one of their own. Unbeknownst to her parents and siblings, Lydia is not gone, but dead—a fact that Ng presents in the opening line. But while the mystery of Lydia's death is interesting in its own right, it's Ng's masterful examination of family relationships, community, and the impact of cultural prejudice that keeps the pages turning. A heartbreaking story not to be read without tissues nearby.
Gilead
This epistolary novel is more than a story of fathers and sons, but of America from the Civil War-era to the 20th century. Robinson's lyrical prose, combined with her profound understanding of humanity's deepest questions and doubts, also earned Gilead a Pulitzer Prize in 2004.
Life After Life
For Ursula Todd, the cycle of life and death is neverending. Continuously reincarnated, her reborn selves go on to survive (and die) in the First and Second World Wars. But can the vague memories of her old lives help Ursula make things right? Brilliantly structured and featuring real figures like Eva Braun, Life After Life is a novel of reincarnation and destiny with a touch of alternate history.