We all know that we think. We know that our thoughts are what drive us—very possibly, they're what make us who we are. But how much do we really know about how we think, or why we do? These are questions that have always fascinated humanity, and these 7 books take a variety of different approaches to try to find the answers to those age-old mysteries; answers that will change the way we think, about ourselves and the world around us.
Whether you're looking for a self-help book that will aid you in overcoming self-doubt, anxiety, and worry, or you want to learn more about the nature of the self and what it means to be human, you'll find all that and more in these 7 tomes by pioneers and influential members of the fields of psychology and psychotherapy, journalists and students of human nature.
From putting nations back together in the wake of the First World War to understanding why we tell stories—or even why we're conscious at all—you can find a fascinating and thought-provoking array of heavily-researched approaches to all aspects of the human experience in these wise, witty, and readable books on psychology.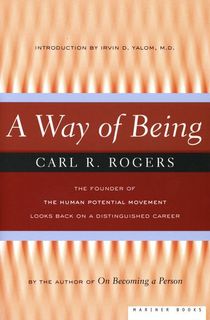 A Way of Being
The late Carl Rogers was a pioneer in the field of humanistic psychology and the founder of the Human Potential Movement. A Way of Being was one of the last things he wrote before his death, a coda to his phenomenal career and a call for (and roadmap to) a more humane future.
Part memoir of an incredible life, part guidebook to enjoying a more fulfilling and humanistic life, this unforgettable book is a must-read. If you find yourself connecting powerfully with Rogers' humanistic approach to psychology, you'll also enjoy his landmark work, On Becoming a Person.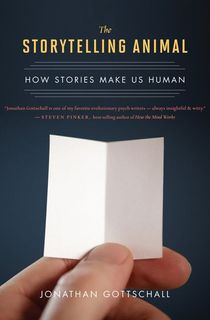 The Storytelling Animal
Jonathan Gottschall's in-depth study on the psychology of storytelling—how we do it, why we do it, why we're wired for it, and how it affects us for both good and ill—has been called "insightful," "lively," and "absorbing" by The New York Times Book Review, the San Francisco Chronicle, and the Minneapolis Star Tribune, respectively.
More than a psychology text, Gottschall's wide-ranging study explores every corner of human culture, science, and history. From neuroscience to the oldest myths around, Gottschall examines not only how and why we shape stories, but the ways the stories we tell shape us.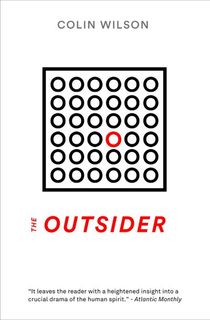 The Outsider
Colin Wilson has written extensively on a wide variety of esoteric subjects, from serial killers to the occult and beyond. One of his most celebrated works, however, is a dive into existentialism—a survey of one of our most recurring character types, both in fiction and in fact: the outsider.
Originally published in 1956, this game-changing book, "Leaves the reader with a heightened insight into a crucial drama of the human spirit" (Atlantic Monthly). By exploring both the writing and artwork of a number of famous creators alongside some of their most well-known creations, Wilson showcases the role of the outsider both in literature and in society—how the outsider shapes the world around them, and how the world shapes the outsider in turn.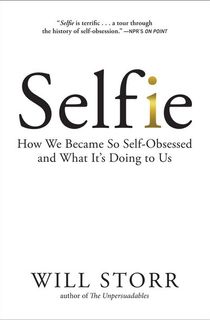 Selfie
In this "captivating" (Kirkus Reviews) journey through the history, psychology, and philosophy of the self, Will Storr "reveals how biology and culture conspire to keep us striving for perfection, and the devastating toll that can take" (The Washington Post).
Rather than taking easy shots at selfie sticks or Millennials, Storr goes back over 2,500 years, looking at concepts of the self as old as Aristotle, and exploring the ways in which our ideas of individualism have changed across the centuries. By pulling in insights from fields as diverse as archaeology and neuroscience, he paints a vivid portrait of the history, development, and causes of our current moment—and how we view ourselves, whether we're posting a selfie to Instagram or preparing for a job interview.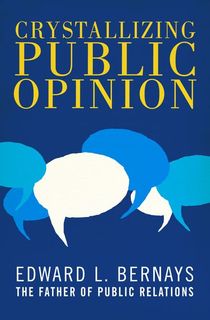 Crystallizing Public Opinion
Edward L. Bernays has been called "the father of public relations," and there are few books more formative to the field than this volume, originally published in 1923. Written to help governments and corporations garner public support and sway opinions in the wake of the First World War, Crystallizing Public Opinion combines wide-ranging case studies with cutting-edge psychology to provide a guidebook to reaching consensus and changing minds in a fractured and often divided world.
Perhaps unfortunately, the insights Bernays brings to bear here have never been more relevant than they are today, at a time when public opinion is about as polarized as it has ever been.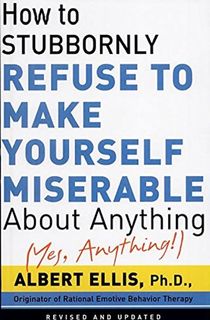 How to Stubbornly Refuse to Make Yourself Miserable About Anything (Yes, Anything!)
Though you may not know his name, Albert Ellis is one of the most influential psychotherapists of all time. In fact, the founder of Rational Emotive Behavior Therapy was ranked the second most influential psychotherapist in history in a professional poll, and Psychology Today held that, "No other individual—not even Freud himself—has had a greater impact on modern psychotherapy."
The author of hundreds of articles and more than 60 books, in this volume (which has a real mouthful of a title), Ellis introduces simple and straightforward methods to help us identify which of our emotions are healthy and which are harmful to us—and to navigate around the harmful ones to live a happier and more fulfilling life.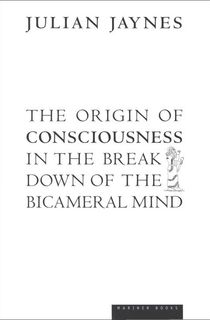 The Origin of Consciousness in the Breakdown of the Bicameral Mind
Speaking of titles that are a mouthful, The New York Times warns us not to be "put off by the academic title" of Julian Jaynes' "lucid and often lyrical" book, in which he "unfolds his case with the utmost intellectual rigor." What is his case?
In this finalist for the National Book Award, Jaynes argues that consciousness as we understand it is not something that humans always had, nor something that evolved from animals into its present state, but something that we have learned over the last 3,000 years—ideas that the Columbus Dispatch called "the most influential, not to say controversial, of the second half of the twentieth century."
Featured image via Alicia Christin Gerald / Unsplash