Sure, we love to read. Reading can be fun, relaxing, and even life-changing. It can relieve stress, expand our minds, and teach us things that we might never have had a chance to learn any other way. We know that reading is so much more than just entertainment—which is why we know that reading can also help us succeed in our careers, whether we're entrepreneurs (or would like to be), want to get that promotion or even just survive another day at the office.
These business books are some of the best we've found to help us succeed, thrive, and do business like a boss, whether we're selling our own wares, peddling someone else's, or just getting through the ol' 9-to-5. From how to make more money to how to be successful at whatever you set your mind to, these influential and eye-opening books are filled with practical, inspiring tips that can help you take your business to the next level—whatever it might happen to be.
Too Stupid to Fail
According to Dr. Stephen Crawford, the biggest obstacle to success is your own self-doubt. Resilience is the most effective tool one can have when aiming to prosper, regardless of what your endeavor is business or personal. Throughout his book, Dr. Crawford helps readers push back their anxieties and overcome any barrier to achieving their goals.
The 7 Habits of Highly Effective People
Look, when Forbes calls a book the #1 Most Influential Business Book of the 20th Century, it's probably worth checking out. Such is the case with Stephen Covey's timeless classic, which was first published in 1989 and which has remained perennially in print ever since.
A New York Times bestseller, 7 Habits has not only changed the lives of millions of readers, it has changed the way we think about business, about our own habits, and about ourselves. By examining the lives of people who achieved great success while still maintaining personal integrity, Covey has created a blueprint for living a principled, successful life that can be applied to work, relationships, and much more.
Related: The Best Self Help Books That Will Change Your Life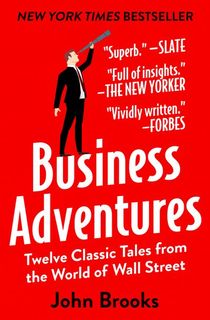 Business Adventures
None other than Bill Gates called Business Adventures "the best business book I've ever read." In these 12 tales from the wild world of Wall Street, New Yorker contributor John Brooks tells gripping stories of how single moments have defined not only specific businesses, but history itself.
From the meteoric rise of Xerox to the $350 million disaster known as the Edsel, these tales bring wit, wisdom, and, above all, excitement and adventure to the stories that defined our corporate culture and continue to shape American business and life today.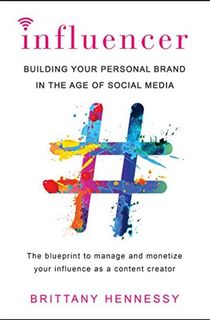 Influencer
The world of business is changing every day, faster than perhaps at any other moment in history, and while many of the classic books on this list still offer timeless lessons that are as applicable today as when they were first published, few other books have their fingers on the pulse of business in the social media age like Influencer.
Brittany Hennessy got started as a nightlife blogger before working her way up to a role as Director of Influencer Strategy and Talent Partnerships at Hearst Magazines Digital Media. In her hashtag-ready book, she walks readers through the ins and outs of the world of online influencers—how they build an audience and keep them hooked, how brand partnerships work, and much more.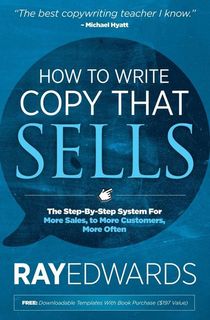 How to Write Copy That Sells
Sometimes, a good business book is just what it says on the tin. In How to Write Copy That Sells, Ray Edwards lays out a step-by-step blueprint for one of the most important business skills in the internet age. As more and more business happens online, the ability to write killer copy is a dying art that nonetheless becomes more important every day.
Fortunately, books like this are there to help everyone from copywriters and freelancers to entrepreneurs and small business owners master the art of everything from email marketing and social media to blog posts and traditional ads.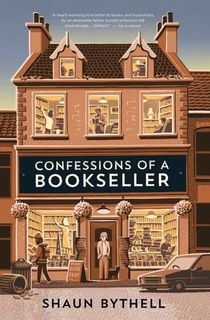 Confessions of a Bookseller
Not every book about business is a self-help book or a how-to guide. Take Shaun Bythell's charming, funny, and sometimes poignant memoir of a year in the life of a bookseller in a used bookstore in the Scottish village of Wigtown.
"Irascibly droll and sometimes elegiac" (Kirkus Reviews), "Bythell's wicked pen and keen eye for the absurd recall what comic Ricky Gervais might say if he ran a bookshop," according to the Wall Street Journal. What more could a booklover with an interest in business (and humanity) ask for?
Related: The 10 Best Biographies and Memoirs for Every Kind of Reader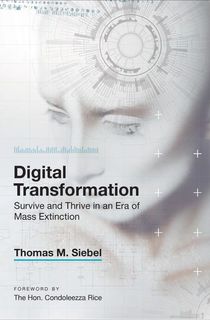 Digital Transformation
These days, technology seems to be changing faster than ever before, and several important, disruptive technological changes have led to an "era of mass extinction," as many companies struggle to keep up. Who better to guide businesses and entrepreneurs through this dizzying new world than Thomas M. Siebel, billionaire founder of Siebel Systems?
Tackling some of the most important technologies that are changing the way we do business today, including cloud computing, big data, AI, and the so-called "internet of things," Siebel shows how businesses and the people who run them can not only survive but thrive in this new landscape, without losing track of the principles that made their business work in the first place.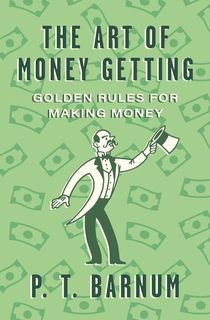 The Art of Money Getting
Few people in history have ever been as closely associated with the parting of fools (or others) and their money as P. T. Barnum. Founder of the "Greatest Show on Earth," Barnum was a businessman and entrepreneur who never knew when to quit, having risen to the top, gone bankrupt, and made his way back up again.
In 1880, the famous showman wrote this timeless yet simple book of his own guidance for how to succeed in business and, well, get money. Including advice like "Whatever you do, do it with all your might," and "Select the right location," Barnum's book is full of sage aphorisms that, in many cases, apply as well today as they did all the way back when it was first published. Plus, Barnum was a showman par excellence, so you can bet that it's written in an engaging and dynamic way, to boot.
Related: 10 Books on Capitalism to Help You Understand the World