It should come as no surprise that we're passionate readers. But in a world full of hundreds of thousands of novels, the surest way to grab our attention—and make it into our towering TBR pile—is to write something that taps into this passion. Case in point: If there's a book about books, then it's guaranteed to find a spot in our collection.
Related: 15 Problems Unique to Book Lovers
The following titles may range in genre, but they all share a similar theme: celebrating the unique power of books and reading. From a feel-good romance set in the Scottish Highlands to a library mystery involving parallel dimensions, they'll remind you why it's so much fun to be a devoted bibliophile.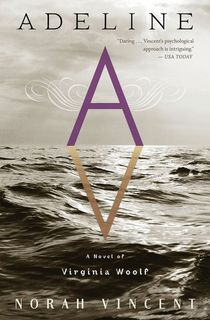 Adeline
Born Adeline Virginia Woolf, the famed Mrs. Dalloway author is the subject of this stunning fictionalization of her life from 1925 to 1941. It was during this time that Woolf reached the pinnacle of her career, finding literary fame with classics like To the Lighthouse and a spot in London's Bloomsbury Group. But what else happened during these years of success? And how did those events culminate in Woolf's suicide? Norah Vincent seeks to answer these questions in her novel, which paints a nuanced portrait of a talented but troubled woman who could not escape her own demons. It's a must-read that offers new insight into Woolf's books while also telling the fascinating stories behind them.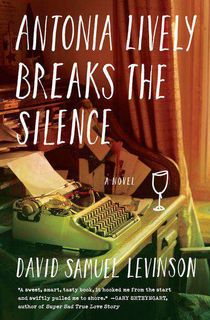 Antonia Lively Breaks the Silence
Imagine the ugliest parts of your life are the plot of an upcoming novel, and you'll understand Catherine Strayed's predicament. In the wake of her husband's suspicious death, Catherine reluctantly rents out her cottage to Antonia Lively, the "It Girl" of the literary world. The place comes by recommendation from Catherine's ex-lover, Henry—a critic who not only destroyed her husband's writing career but is now having an affair with her new tenant. The duo's entrance into Catherine's life leads to a summer of intense drama, as Antonia devotes her latest book to dissecting the strained relationship between Catherine, her husband, and Henry. Prepare for a psychological thriller that "exudes the aplomb of Patricia Highsmith" and exposes a darker side of the publishing industry (Interview Magazine).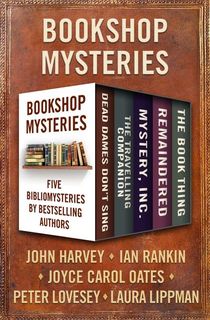 Bookshop Mysteries
Mystery fans will love these suspenseful, book-themed tales by some of the genre's biggest names: Joyce Carol Oates' story follows an obsessive bibliophile who will do anything—even kill—to own his favorite bookshop. And while a man investigates a Robert Louis Stevenson manuscript in Ian Rankin's tale, Laura Lipman's sees PI Tess Monaghan chase a crafty book thief. Other literary crimes take center stage in John Harvey's "Dead Dames Don't Sing" and Peter Lovesey's "Remaindered," and their twists will delight even the most seasoned mystery readers.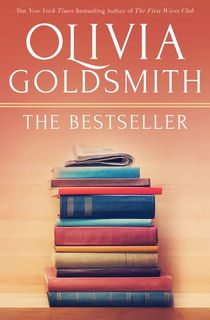 The Bestseller
Olivia Goldsmith tackled post-divorce drama in The First Wives Club, and she serves up an equally dishy story about publishing in this 1996 novel. Five aspiring authors vie for the attention of the industry's biggest agents and editors, hoping to secure a coveted spot on the bestseller list. Of course, the cutthroat nature of the business means not everyone can succeed—so they'll have to fight tooth and nail if they want to come out on top.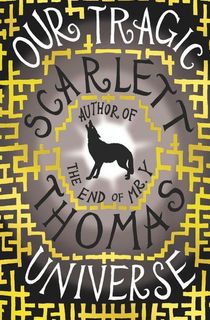 Our Tragic Universe
Novelist Meg Carpenter is broke, creatively-blocked, and stressed by her messy personal relationships. When she isn't hating her experimental work-in-progress, she's paying the bills by reviewing other people's work. She never expects one of her assignments to take her down a life-changing rabbit hole—and yet, that's exactly what Our Tragic Universe does. What ensues is an enlightening journey full of New Age and literary theory, musings on the end of the universe, hints of magic, and a whole lot more. Whimsical and incredibly original, Scarlett Thomas' novel is many things—but bibliophiles will appreciate her exploration of storytelling.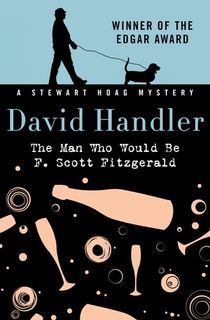 The Man Who Would Be F. Scott Fitzgerald
Once a promising debut author, Hoagy's fading star has left him with an unfulfilling ghost-writing career. His latest client has an uncannily similar story: Twenty-year-old Cam Noyes was touted as the modern-day F. Scott Fitzgerald—but he's stalled by a debilitating bout of writer's block. To protect Cam's reputation and ensure his second book achieves the success of his first, Hoagy is asked to help him finish his memoir. But as Hoagy uncovers the details of Cam's not-so-perfect childhood, he starts receiving ominous threats—that eventually end in murder. This Edgar Award winner is another "wickedly amusing" installment in David Handler's series starring the writer-slash-sleuth and his canine companion, Lulu (Publisher Weekly).
The Guernsey Literary and Potato Peel Pie Society
Now that World War II has come to an end, Britain is ready for a fresh start—including Juliet Ashton, who's itching to write a new book. She finds the perfect subject in her correspondence with a stranger, who shares fascinating tales from his home on an island in the English Channel. He's part of a book club called The Guernsey Literary and Potato Peel Pie Society—so-named to deflect the suspicions of German occupiers—and its eccentric members lead novel-worthy lives. Enchanted and wanting to learn more, Juliet goes to visit the society, which only deepens her love for great literature, her pen-pal, and his charming friends. Watch the Netflix adaptation after you read the book!
Mr. Penumbra's 24-Hour Bookstore
Still feeling the effects of the Great Recession, web designer Clay Jannon takes a lower-paying job at Mr. Penumbra's 24-Hour Bookstore. But what he originally saw as a means of staying afloat turns into a mind-bending adventure: His boss has a peculiar group of regulars, all of whom check out—and never buy—tomes no normal customer would notice. It soon becomes clear that Mr. Penumbra's true business does not lie in bookselling, but in something much more shadowy...like hidden codes and ultra-secret libraries...
The Bookshop on the Corner
Branch cuts at Nina's library have turned her life upside down, though one thing remains the same: She wants to continue putting the right books into readers' hands. She makes the most out of her unemployment by taking her bibliophilic passions to the Scottish Highlands, where she establishes a mobile bookstore. Nina's travels and encounters with the locals restore her self-confidence, but it's an unexpected romance that truly makes the village of Kirrinfief feel like home. Colgan's novel should be your go-to for when you're wanting a breezy, sugar-sweet story about books, love, and Scotland.
The Invisible Library
As a spy for the Library, Irene must retrieve books from parallel dimensions to ensure their collection is the best it can be. Her latest assignment involves traveling with her assistant to an alternate London, which happens to be the location of a dangerous but heavily sought-after book. Irene's search is filled with unforeseen obstacles as secret societies, magical creatures, and even her own sidekick threaten to derail her mission. If you like the first book in the series, you're in luck: The fifth book will be released in November and marks the series' halfway point.
Featured photo: Still from "The Guernsey Literary and Potato Peel Society" (2018), via Netflix