It's no secret that twins are an endless source of fascination. From their appearances in mythological tales the world over to modern-day mysteries like cryptophasia, an air of mystery has always accompanied these so-called wombmates. In fiction, twins take on many roles, including eerie harbingers of bad luck, symbols of the duality of nature, and regular siblings who learn that blood is thicker than water. From the inseparable to the estranged, here are 11 must-read books about twins and their unique connection.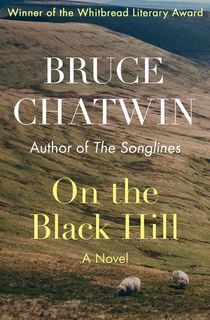 On the Black Hill
Winner of the James Tait Black Memorial Prize and the Whitbread Literary Award, this classic book about twins concerns two identical brothers and their isolated upbringing. Lewis and Benjamin Jones were born and raised on a farm on the border between England and Wales. Lewis values strength and power and longs to see the world, while Benjamin has a gentler, more intuitive soul and prefers life on the farm. Despite their differences, the Joneses have an unbreakable bond that outlasts one brother's conscription in World War I.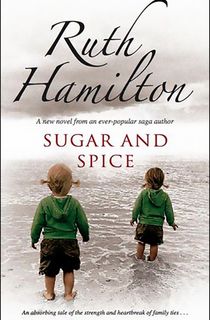 Sugar and Spice
Families can be wonderful sources of love and support—but they can also be complicated and dysfunctional, as this novel realistically portrays. Anna MacRae was forced to grow up fast when her mother died in childbirth in 1940, leaving the five-year-old alone in the world with twin baby sisters. The twins turn out to be as malicious as Anna is kindhearted, playing mean-spirited pranks that escalate as they grow older. Later in life, as a reluctant mother to twins herself, Anna is forced to reconcile with her past and the sisters she left behind.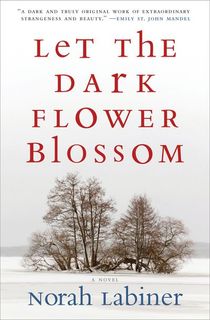 Let the Dark Flower Blossom
A "meta-novel" that draws attention to the very acts of writing and reading a story, Let the Dark Flower Blossom crafts an intoxicating, insidious atmosphere with Gothic elements. When their former friend from college, a rising literary star, is murdered, twins Sheldon and Eloise Schell are drawn into the sinister mystery of his death. As the siblings dig deeper, they're reminded of their own parents' untimely demise. With unreliable narrators and abundant red herrings, this is a twisty literary mystery that will leave you wondering if there is such a thing as objective truth.
Related: A Chilling Book Comes to Life in This Gothic Mystery by Elly Griffiths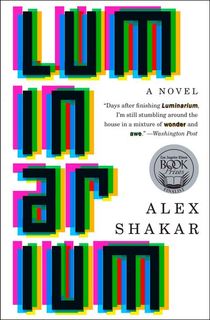 Luminarium
Not too long ago, twin brothers Fred and George Brounian were co-CEOs of a New York City software company that created utopian virtual worlds. Now, Fred feels like he's living in his own private dystopia. The twin towers have fallen, he's unemployed and living with his parents, and his beloved brother is in the final stages of terminal cancer. When a woman offers Fred an opportunity to participate in a mood-elevating neurological study, he agrees, hoping that the experiment will help him forget the woes of his daily life. But when Fred begins to receive bizarre messages from his comatose brother, he fears he's lost his grip on reality. With meditations on duality and reality in a post-9/11 world, Luminarium is one of the most unique and visionary books about twins you can get your hands on.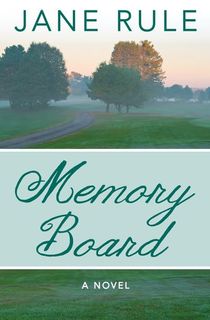 Memory Board
After nearly four decades of estrangement, fraternal twins reconnect in this moving novel. A widowed father of four in his mid-60s, David begins to reflect on his life and realizes he regrets not having contact with his sister for all those years. He reaches out to repair their relationship and learns that Diana is a retired doctor who spends her days taking care of her dementia-afflicted partner, Constance. As the twins slowly reintroduce each other into their lives, they learn to put their differences aside and make every memory count.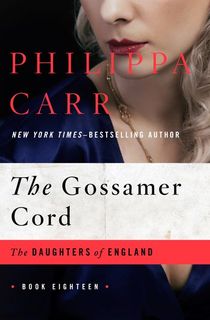 The Gossamer Cord
A historical mystery by bestselling author Philippa Carr, The Gossamer Cord features twin sisters who can't bear to be parted—not even in death. From the moment that her sister Dorabella married Dermot Tregarland, Violetta was plagued with an unshakeable sense of impending misfortune. Her instincts proved correct, as Dorabella tragically drowned when she was swept out to sea during a morning swim. Grief-stricken, Violetta travels to the couple's home along the Cornish coast, where she learns disturbing truths about the Tregarlands and their legacy.
Related: Taylor Caldwell's Historical Sagas
The Twins
Upon their chance meeting at a Belgian health resort, elderly twin sisters rehash the events that led to their decades-long estrangement. Orphaned by World War II at the age of five, Anna stayed in their native Germany and was raised in rural poverty, while Lotte was whisked off to the Netherlands to live with middle-class relatives. Though the girls stayed in touch for the first few years of their separation, Lotte severed contact when she realized that Anna married an SS officer—a cog in the machine that murdered her own husband, a Dutch Jew. Will the sisters be able to put aside their pain and clashing national identities to rediscover their once-powerful bond?
The God of Small Things
Widely considered a modern classic, Arundhati Roy's Man Booker Prize–winning book about twins is set in mid-twentieth century India. The family saga and political drama opens with the funeral of a young girl, the cousin of protagonists and fraternal twins Estha and Rahel. At just seven years old, the twins observe the tense interactions of adults with a wide-eyed innocence. Meanwhile, the political upheaval in 1969 Kerala, India—where Communism clashes with the caste system—reaches new heights. Family secrets are unraveled and fate is explored through Roy's "sensuous prose" and "dreamlike style" (Publishers Weekly).
Her Fearful Symmetry
Audrey Niffenegger, the acclaimed author of The Time Traveler's Wife, turns her attention to sibling rivalry in this modern ghost story. 20-year-old twins Valentina and Julia are surprised to find that they've inherited a flat next to London's Highgate Cemetery. The flat belonged to their mother's twin, Elspeth Noblin, from whom they've been estranged for years. As they acquiesce to the strange requests that their long-lost aunt left behind, the twins become entwined in the lives of their new neighbors, including Elspeth's agoraphobic former lover—and the ghostly presence of Elspeth herself, who's reluctant to cross over into the afterlife.
Half of a Yellow Sun
The impact of war is explored in this explosive novel by "one of the world's great contemporary writers," according to Barack Obama. Chimamanda Ngozi Adichie sets her novel in late 1960s Nigeria, where a bloody civil war took place after the Igbo people seceded to form the independent nation of Biafra. Adichie explores the civil war through the eyes of such varied characters as a 13-year-old peasant houseboy who survives conscription into the Biafran army and twin sisters Olanna and Kainene, whose wealthy and politically connected family can't save them from experiencing the horrors of war firsthand.
The Other
This list wouldn't be complete without a horror novel. After all, creepy twins are a staple of the genre. Thomas Tryon's debut psychological horror novel is about a fateful summer in the lives of identical 13-year-old twins Holland and Niles. The boys have a special, nearly telepathic connection, though their personalities are starkly different. Holland has always been the mischievous one, but after their father's death in a gruesome accident, his behavior grows increasingly sinister. As the boys uncover their family inheritance of insanity, Tryon sucks the reader into a compelling read about the darkness lurking within all of us. For a hair-raising book about twins, The Other will definitely deliver.
Related: 9 Psychological Thrillers That Will Make You Trust No One
This post is sponsored by Open Road Media. Thank you for supporting our partners, who make it possible for Early Bird Books to continue publishing the book stories you love.
Featured photo: Sharon McCutcheon / Unsplash