Lisa Wingate's 2017 novel Before We Were Yours captivated readers with its heartbreaking story about a family of orphans and the woman, decades later, who learns of her family's troubling past. Inspired by the real-life scandal involving Georgia Tann, who operated the Tennessee Children's Home Society—a front for a child trafficking scheme in which Tann sold children on the black market—the novel spans decades to reveal how the lives of these children are shaped by tragic events.
Switching perspectives between 12-year-old Rill Foss, who has been kidnapped and thrown into the Tennessee Children's Home Society with her four younger siblings in 1939, and Avery Stafford, a privileged woman in present day who finds that her grandmother may be harboring a dark secret about the family's past, the historical fiction novel will take you on an unforgettable journey through time. If you're looking for more emotionally wrenching reads like Before We Were Yours, look no further than these seven books.
Sold on a Monday
During the Great Depression, times were tougher than tough—causing people to make unfathomable decisions. Such is the scene that struggling reporter Ellis Reed happens upon in 1931. Seeing two children sitting on a porch, he takes a photograph—never intending for it to be published. He doesn't even notice the sign next to them at first, which reads: 2 CHILDREN FOR SALE. What follows is a gut-wrenching tale in which both Ellis and his colleague Lillian Palmer, who is an unwed mother, deal with the repercussions of the story (inspired by the photo) that is written. An actual newspaper photo from 1948 inspired Kristina McMorris to write her own book. The heartbreaking image shows a mother and her four children, with a sign explaining they are for sale.
Angela's Ashes
"When I look back on my childhood I wonder how I managed to survive at all. It was, of course, a miserable childhood: the happy childhood is hardly worth your while. Worse than the ordinary miserable childhood is the miserable Irish childhood, and worse yet is the miserable Irish Catholic childhood." So begins Frank McCourt's account of his own childhood. Unlike the rest of the books on this list, Angela's Ashes isn't a novel—it's a memoir. Because it is real, McCourt's book is often more difficult to read—but also even more worthwhile.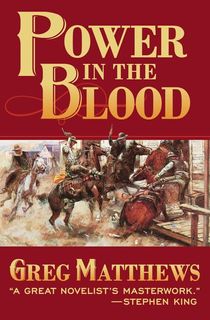 Power in the Blood
In 1869, the three Dugan siblings—Clay, Zoe, and Drew—board an orphan train in upstate New York, and are each adopted to separate families. Though they vow to reunite soon, tragedy strikes before they meet again. From abusive homes to re-abandonment, life has been cruel to these siblings. When they finally reunite, they hatch a plan to stop a ruthless Colorado gold magnate from stealing their fortune. A harrowing story set on the American frontier, this tale will take readers on an epic journey.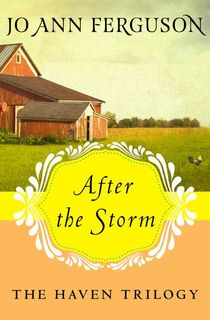 After the Storm
In Haven, Indiana, Samuel Jennings rescues three orphans from a train carrying them west—thus starting the family he's always wanted. But when their mother Cailin Rafferty appears at his door searching for her children, his world comes crashing down. Traveling from Ireland, Cailin is overjoyed to finally be reunited with her son and daughters—and is relieved to find them living with someone who cares for them like they're his own. But the more she gets to know this kind stranger, the more Cailin begins to fall for him…until dark secrets from his past threaten to tear them apart…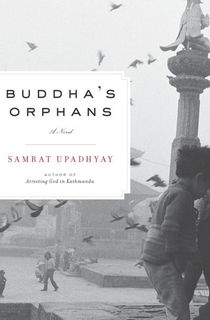 Buddha's Orphans
Spanning several generations and places, Nepal's political upheavals of the past serve as the backdrop for a tragic love story. When street corn seller Kaki finds Raja, who has been abandoned by his mother, she instantly takes the orphan in as her own. But sadly, their story ends abruptly when Raja is taken from her. Becoming a servant in a wealthy home, he meets Nilu and the two fall in love—scandalizing their families. This captivating tale examines how the past haunts the present in ways we don't always expect.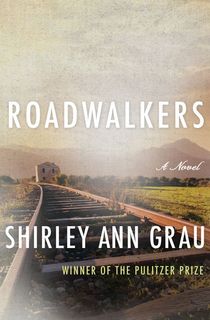 Roadwalkers
Beginning during the Great Depression of the 1930s and spanning through the Civil Rights era, Pulitzer Prize-winning author Shirley Ann Grau tells the story of Mary—a black, orphaned "roadwalker" who wanders homeless around the rural South. Years later, her story is told through the eyes of her 36-year-old daughter, Nanda.
Mary managed to have a successful career as a dress designer, and did everything to protect her own daughter. Nanda recounts her own childhood, during which she integrated an all-white Catholic girls' school on the east coast—feeling alone in an unfamiliar place, just as Mary did all those years ago. A story of mother and daughter, sacrifice and hope, Mary and Nanda's tale is sure to inspire.
Sarah's Key
Adapted into a French film in 2010, Sarah's Key jumps between Paris in 1942 and 2002. During the Vel' d'Hiv Roundup, in which Nazis arrested Jews, 10-year-old Sarah hides her younger brother in a cupboard before she and the rest of her family are arrested. In 2002, on the 60th anniversary of the horrific roundup, journalist Julia Jarmond begins to write an article about this tragic day in France's history. While researching, she discovers her own family secrets that connect her to Sarah—causing her to reevaluate everything she knows…
Related: 10 Books Like The Nightingale
The Language of Flowers
Vanessa Diffenbaugh's debut novel centers on Victoria Jones—a girl who grew up bouncing from one foster home to another, before finally aging out of the system when she turned 18. During her time in the foster system, Victoria learned "the language of flowers"—what each one means and how to arrange them. And though this brought joy into her life, unfortunate events soon caused her to retreat back to her dark inner-self—leaving her feeling abandoned and worthless. Now working in a flower shop in San Francisco, Victoria is afraid of getting close to people. But when she's forced to confront her past, she'll have to decide if a shot at happiness is worth the risk.
This post is sponsored by Sourcebooks. Thank you for supporting our partners, who make it possible for Early Bird Books to continue publishing the book stories you love.