The story of Candy Montgomery has been the stuff of true crime obsession since she was arrested in 1980. Montgomery was accused of using an axe to murder Betty Gore, a friend whose husband she was having an affair with. More than 40 years later, the case has inspired two miniseries adaptations in the space of a year: Hulu's Candy and the recent HBO Max show, Love & Death, which stars Elizabeth Olsen as Montgomery.
Love & Death was released in late April, dropping the first three episodes to what will be a seven-part series. Each Thursday, a new episode is released, leaving fans wanting to see more of Candy and her slow descent into madness.
If this story has gotten you hooked, we've got true crime books and thriller novels that will prove just as addicting for crime nerds everywhere.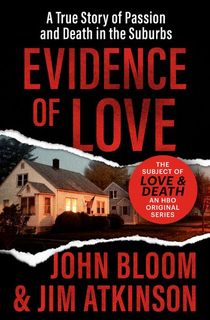 Evidence of Love
If Love and Death has kept you gripped, go to the source and find out every detail with Evidence of Love. Candy Montgomery and Betty Gore seemed like bosom buddies in their tight-knit community in the Dallas suburbs. But both had frustrations with their staid lives.
One summer day in 1980, Betty was violently murdered. It didn't take long for fingers to be pointed at Candy, whose envy of her neighbor exploded dangerously. Evidence of Love offers a dense dissection of a true-crime case that has enthralled people for decades.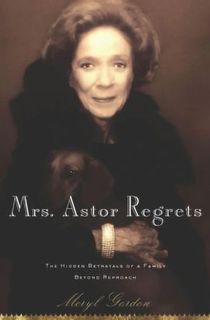 Mrs. Astor Regrets
For decades, the Astor family has been synonymous with glamour, high society, and scandal. Brooke Astor was the almighty matriarch of the clan, a famed philanthropist who was known for her charitable work.
But her later years were mired in scandal after her son was accused of elder abuse and a fight broke out over the rights to her estate. Mrs. Astor Regrets makes use of diaries kept by her nurses to detail the final years of her life. It reveals an all-American epic of money, betrayal, and the lengths some will go to to achieve power, making it a great read for fans of Succession, too.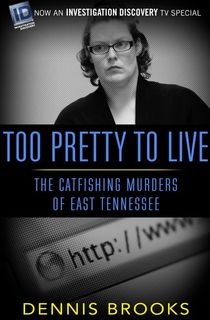 Too Pretty to Live
Jenelle Potter had trouble making friends in real life, instead taking to Facebook to try and find some solace from her quiet life living with her parents. Soon, she started receiving anonymous threats, and she laid the blame on Billy Payne and Billie Jean Hayworth, who she accused of being jealous of her.
Then, a CIA agent named Chris reached out to Jenelle's parents and boyfriend, alerting them that Payne and Hayworth were dangerous and posed a threat to Jenelle. Chris told them that if they did something to protect Jenelle, he would protect them. So they did—Jenelle's father and brother murdered the couple in their home, sparing their infant child. But when they told their story to the police, they found out Chris never existed—Jenelle had catfished them.
Too Pretty to Live examines a thoroughly modern crime and how justice was served through a deep dive into the dark world of the internet.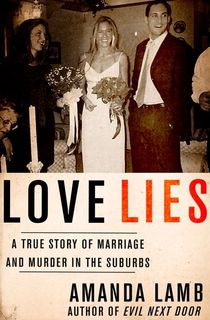 Love Lies
Nancy Cooper seemed to have the ideal life, having moved from Canada to Cary, North Carolina with her new husband Brad. In July 2008, her strangled body was found abandoned in a storm pond, kicking off one of the most obsessed-over true crimes events of the decade.
Brad Cooper claimed that Nancy had gone for a jog and never come back. But as the police investigation deepened, dark secrets were revealed and Brad's involvement became clearer. It took six years for Brad to admit that he killed his wife, and in the meantime, the investigation tore apart a community in the eager hunt for justice.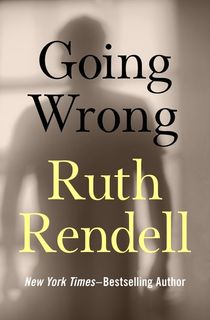 Going Wrong
Guy and Leonora were childhood sweethearts, both members of the same criminal gang that haunted the streets of West London. Their love was intense, but as they grew older, they grew apart, with the wealthy Leonora returning to her sheltered life.
She moved on, becoming engaged to a new man, far more suitable for her than Guy. But for Guy, his love never wavered, and now it's become a dangerous, psychopathic obsession. He's determined to stop Leonora's marriage by any means necessary.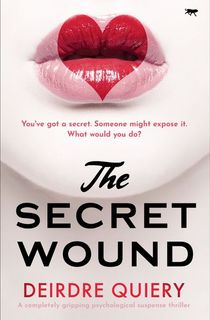 The Secret Wound
Gurtha returns home to Belfast to visit his aging parents, only to discover his mother dead at the bottom of the stairs. Who killed Nuala, and why?
After her funeral, Gurtha is persuaded to go to Mallorca for a 40-day sabbatical, a chance to reassess his life and properly mourn. But things among the ex-pat community of Mallorca are not all that they seem, and this close-knit circle of friends has a lot of deep secrets they're eager to keep hidden. Nobody is safe, especially not Gurtha.
The Perfect Nanny
French author Leïla Slimani won her country's most prestigious literary prize, the Prix Goncourt, for her harrowing psychological thriller inspired by a true story.
Myriam and her husband are looking for a nanny to care for their two young children. Louise seems like the perfect candidate: she's quiet, devoted, qualified, and the kids adore her.
Soon, Louise is the belle of the ball among all of Myriam's friends, but the family's dependency on their employee grows and explodes in a shocking manner that leaves the world wondering how the perfect nanny could do something so unforgivable.
The Girls
Emma Cline landed a major advance for her debut novel, which takes inspiration from the infamous Charles Manson and his cult of young girls. The end of the 1960s promised much to young women like Evie Boyd. It's the era of flower power, rebelling against the system, and finding yourself outside of the stifling societal norms.
She feels like she's found her people when she sees a group of girls in the park, led by Suzanne, who introduced her to a charismatic but unsettling man who resides in the Hollywood hills. As she spends more time away from her normal life, Evie becomes enthralled by Suzanne. What she doesn't realize is that these girls are about to make history in a murderous manner...
Featured image via HBO Max