The beauty of the Outlander saga is that it's not any one thing. Sure, its main heroine travels through standing stones by way of some sci-fi magic. And yes, she does find love with a Scottish super-hunk who has an arsenal of heart-cracking zingers—but it's also much more than that.
Throughout the series, the 20th-century Claire Randall and 18th-century Jamie Fraser must grapple with what it means to lose the people you love and how to carry on in the wake of that loss. They also have front-row seats to landmark moments in history—whether that's the Jacobite Rebellion, the 1968 moon landing, or the American Revolution—all while trying to find their places within it. The fact that they're always down for a quickie is just an added bonus (and bless 'em for it).
If you've already read the recently released ninth installment of the series—Go Tell the Bees That I Am Gone—then you're probably already on the hunt for something to fill that void. Luckily, there are other genre-bending books like Outlander. From sweeping romances to historical epics to time travel adventures (in some cases, all three!), they're the sort of stories that will induce Jamie-Claire levels of feels.
Related: 11 Steamy Historical Romance Novels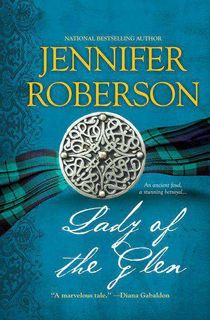 Lady of the Glen
Catriona "Cat" Campbell is just a young, gangly thing when she first meets Alasdair, the son of a MacDonald chieftain. Despite her awkwardness—and the even more awkward fact that they're sworn enemies—Dair sees Cat for who she is: the love of his life. But their Romeo-Juliet romance comes at a tumultuous moment in Scotland's history, as their respective clans act according to their respective loyalties.
Fun fact: Lady of the Glen focuses on the Massacre of Glencoe—the failed MacDonald uprising in 1692—which partly fueled the 1745 rebellion that separated Jamie and Claire in .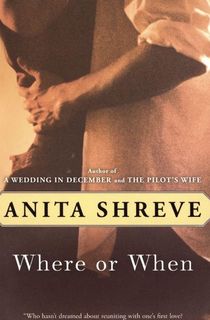 Where or When
When Charles stumbles across a photo of Sian, his first love-turned-published poet, he decides to send her a letter. Thirty years have done nothing to dull his feelings for her, and it seems that Sian feels similarly.
She quickly writes back, kicking off a correspondence (and affair) that reaffirms the belief that their love isn't just powerful, it's fated. But both of them have established adult lives—including marriages and children—that their romance could irrevocably destroy. Though perhaps a little darker than Diana Gabaldon's series, Where or When is a story that will strike a chord with anyone who hasn't fully recovered from the first half of .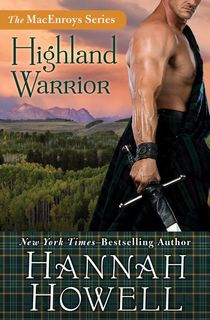 Highland Warrior
If you're missing 's steamy scenes, try Hannah Howell's Highland Warrior. Fiona is a tomboyish healer who isn't here for any man's BS—particularly when it comes to her obsessive suitor. Hoping to avoid an unwanted marriage, she sets out for the Scottish hills, where a series of mishaps leads to a confrontation with Ewan MacFingal. Taking her captive for ransom seems simple at first, but Ewan soon learns that his tiny charge has big claws.
The love story that ensues isn't without its roadblocks—there's the matter of Fiona's hidden identity, Ewan's previous heartbreak, and other clan enemies—but, of course, this 15th-century couple does get their happy ever after.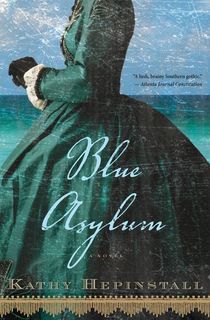 Blue Asylum
The heroine of Blue Asylum could use a few pointers from Claire, who's a real pro at handling accusations of witchcraft and insanity. After being wrongfully convicted of madness, Iris Dunleavey—and her unladylike opinions—are shipped off to an isolated Florida asylum. Sanibel is a far cry from her gorgeous plantation home, just as her favorite fellow patient—Confederate soldier Ambrose Weller—is nothing like the husband she left behind.
Set during the Civil War, Blue Asylum has plenty of things for Outlander fans to love: a kickass heroine, an emotional love story, and insight into historic medical philosophies that would fascinate (and totally infuriate) Dr. Claire.
The Night Mark
Newly divorced and still grieving the death of her greatest love, Will, Faye Barlow accepts a photography gig in South Carolina. While on assignment, she becomes enchanted by the legend of the local lighthouse, which has ties to a woman's long-ago drowning.
By a stroke of magic, Faye then finds herself inhabiting the body of that very same woman—thrust all the way back to 1921 and into the arms of the lighthouse keeper, Carrick Morgan. Not only does Carrick look exactly like Will, but Faye bears a striking resemblance to the woman Carrick loved and lost so tragically...
Letters from Skye
It's 1912, and 24-year-old poet Elsepth Dunn has never ventured beyond her home in the Isle of Skye. But a fan letter sent by David Graham, an American student, promises to open her world. Their relationship soon leaps off the page, evolving into a real-life romance that is tested by the dangers of World War I.
Fast forward to 1940, and Elspeth is much older—and a little wiser in the ways of love. Her daughter, Margaret, is now involved with a Royal Air Force pilot, much to Elspeth's unexplained disapproval. The discovery of Elspeth's old letters—and the disappearance of Elspeth herself—puts things into a clearer perspective, inciting other shocking revelations about Margaret's mother's past and her own.
Jessica Brockmole's epistolary novel has not one but two major romantic plots that form an atmospheric, uplifting escape for anyone anxiously awaiting .
The River of No Return
Like Outlander, The River of No Return is a fun genre-bender—a historical, time travel romance, an espionage thriller, and a sci-fi driven romp all rolled into one. We begin when Lord Nicholas Falcott, approaching death on the battlefield, is inexplicably pushed from 1815 to the 21st century. Now stuck in the future, he becomes indoctrinated into the Guild, a shadowy organization that helps wayward time travelers adjust to their new surroundings.
But in an uncharacteristic disregard for the Guild's #1 rule—that a traveller cannot return to his or her own time—they send Nate on a mission back to the 19th century. His quest brings him to Julia Percy, a woman mourning the recent death of her time traveling grandfather. As Julia uncovers her own powers, she must also join Nate on his search for the mysterious "Talisman." Cue lots of intrigue, adventure, and romance.
The Rose Garden
When it comes to books like Outlander, Susanna Kearsley should be your go-to girl. The Rose Garden, in particular, shares a lot with your favorite series: After scattering her sister's ashes in their Cornish stomping grounds, Eva War has strange visions of their childhood estate. But these glimpses of Trelowarth House circa the 18th century aren't mere hallucinations—they're moments in which Eva has unwittingly traveled to the past.
As she flits back and forth between her time and 1715, her growing love for smuggler Daniel Butler also deepens her involvement in the Jacobite Uprising. Suddenly, Eva is threatened on all sides—from the violence of war to the scorn of nonbelievers—though her greatest enemies are history and time itself.
The Clan of the Cave Bear
, the Earth's Children series transports readers to a time long before Jamie Fraser ever walked the Scottish Highlands: the Ice Age. It opens when the arrival of Ayla, a sickly Cro-Magnon girl, bewilders a group of Neanderthals. Though her "otherness" is a bone of contention among the clansmen and women, they restore her back to health and raise her as their own.
The Clan of the Cave Bear launches a wild, six-book journey that sees Ayla transition from girlhood to womanhood, find a passion in medicine and romance, and navigate a treacherous world that doesn't always accept her differences.
Fans of Outlander books 4-8—when the series turns into a family adventure saga—and Gabaldon's incorporation of real history will enjoy this epic about love, home, and survival carried by an unforgettable heroine.
Featured still of "Outlander" via Sony Pictures