Showtime's latest biopic series The First Lady focuses on a trio of women who made history through their marriages to American Presidents: Eleanor Roosevelt (played by Gillian Anderson), Betty Ford (Michelle Pfeiffer), and Michelle Obama (Viola Davis).
The office of the First Lady was not always an official one, and the series sets out to show how these three smart, driven, and often unconventional women pushed back against the confines of their position to fight for the causes they believed in. It's a reframing of some of the most well-known parts of the 20th and 21st century through the eyes of the women who refused to be silent as they stood alongside the Commanders in Chief. If you've been watching the show and are now eager to find out more about first ladies and life within the White House, we have six books for you to check out.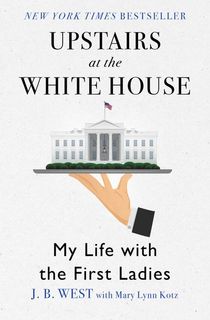 Upstairs at the White House
J.B. West was the chief usher of the White House for nearly three decades, directing the operations and maintenance of 1600 Pennsylvania Avenue. He helped to organize state functions, weddings, funerals, children's parties, press events, and extensive renovations to the most famous building in America.
Over that time, he interacted daily with six consecutive presidents and first ladies, as well as their families and the endless hubbub of politicians and journalists. He was there for the big moments and small, including the aftermath of the assassination of John F. Kennedy.
In Upstairs at the White House, West offers a unique glimpse into the behind-the-scenes machinations that keep the White House running while the President gets to work. It takes a village to run this home.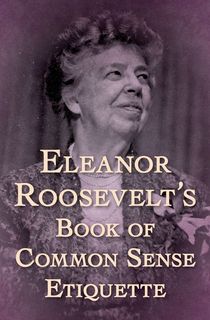 Eleanor Roosevelt's Book of Common Sense Etiquette
Eleanor Roosevelt famously said that "the basis of all good human behavior is kindness." She is often credited for reshaping the role of First Lady to fit the more active and forward-facing role that women like Dr. Jill Biden occupy to this day.
Roosevelt was outspoken on civil rights and feminism, and she remained active in politics long after her husband, FDR, passed away. She was frequently referred to as one of the most respected women in the world. One of her many projects include this guide to modern etiquette that offered advice on diplomatic speech and civil behavior. For Roosevelt, common courtesy was a true foundation for democracy.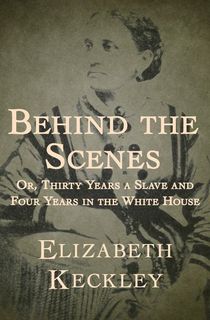 Behind the Scenes
Elizabeth Hobbs Keckley was born as an enslaved person in Virginia of the pre-Civil War era. After a brutal childhood, she purchased her and her son's freedom and moved to Washington D.C., where she set up a dressmaking business that catered to the wives of politicians such as Varina Davis, wife of Jefferson Davis, and Mary Anna Custis Lee, wife of Robert E. Lee.
She later became the personal modiste and confidante of the first lady, Mary Todd Lincoln, which gained her an exclusive insight into White House life. In 1868, she published Behind the Scenes, which told her story as an enslaved woman turned seamstress and her connection to the Lincolns. At the time, the book was a sensation for its revelations not only into Keckley's life but that of the notoriously private Lincoln family, who shied away from publicity after leaving the White House upon the president's death.
Related: How Former Slave Elizabeth Keckley Befriended the Lincolns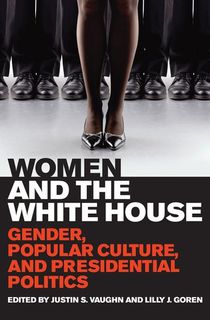 Women and the White House
While we still have yet to have a woman president, there has been a major rise in the number of American women breaching the frontline of politics and smashing the glass ceiling for a new generation. Published in 2012, Women and the White House explores how high-profile women at the time, such as Hillary Clinton and Sarah Palin, provoked new conversations surrounding the highly gendered nature of this political ecosystem.
While it reveals the ways that change has been made, it also dishearteningly notes that there is still so much left to do before gender parity can be achieved in D.C.
Becoming
Michelle Obama is seen by many as the ultimate first lady, a fiercely intelligent and beautiful woman with a strident focus on public health and reaching out to younger generations. For a lot of younger people, she made being the first lady seem cool. Her popularity endures to this day, so it's no surprise that her memoir, Becoming, was the highest-selling book published in the United States in 2018, setting the record 15 days after its publication, with over two million copies sold.
Becoming sees Obama detail her childhood growing up on the south side of Chicago and meeting her future husband at the law firm they both worked at. Their romance leads up to Barack Obama's move into public life and how she copes with the sudden pressure of being not just a wife and mother but one of the most famous people alive. A documentary based on Becoming was later released on Netflix.
Betty Ford: First Lady, Women's Advocate, Survivor, Trailblazer
As The First Lady depicts, Betty Ford's brief tenure as FLOTUS was a hugely impactful one. She brought breast cancer awareness into the spotlight following her own battles with the disease, she campaigned for the Equal Rights Amendment, and she spoke openly on issues like abortion and gun control.
Ford also announced her long-running battle with alcoholism and substance abuse while her husband was still president, a ground-breaking decision that helped to destigmatize addiction. For many at the time, what Betty Ford said and did while serving as First Lady would have been unthinkable until she did it, and she made things a little bit easier for the women who followed in her footsteps. Lisa McCubbin's book dives into Ford's life before the White House as well as the work she did while there that earned her consistently high approval ratings from both sides of the political aisle.
Featured image via The First Lady / Showtime